Damian Lillard from the Portland Trail Blazers will miss at least 10 days, and probably two weeks, with a lower abdominal tendinopathy injury.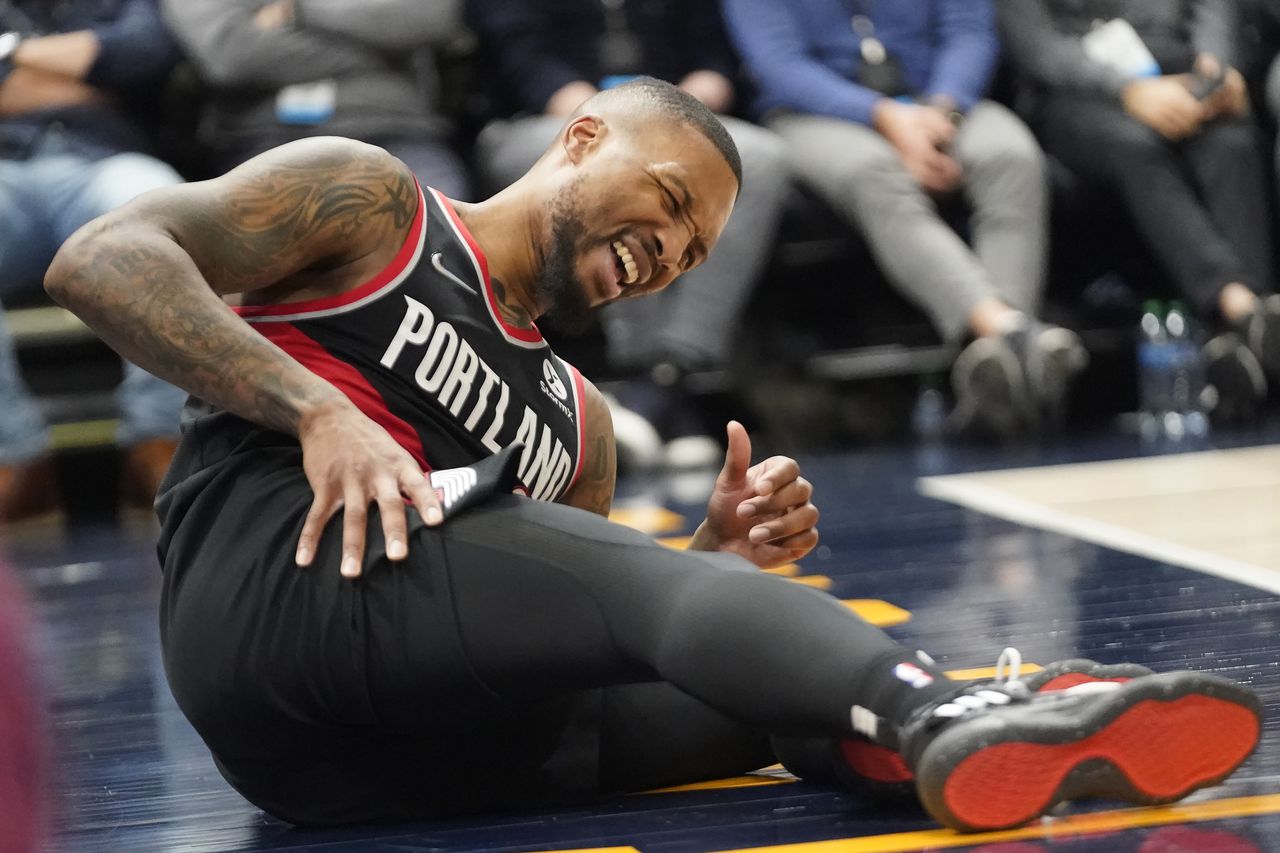 Lillard initially suffered the injury leading up to the Tokyo Olympics. He aggravated the area, located just above the groin, over the weekend. Lillard sat out one game this week, but the Blazers sent him to get an MRI, which revealed the lower ab injury.
Lillard hasn't looked like his old self this season. Through 20 games, he's averaging only 21.5 ppg, which is his lowest scoring output since 2015. Two seasons ago, Lillard averaged 30 ppg. Last season, he tallied 28.8 ppg.
Lillard insists the lingering injury isn't the cause of his lackluster play. He's only shooting one fewer shot per game this season, but he's connecting on a career-low 39.7% from the floor and at 30.2% from 3-point range. In the last two seasons, Lillard knocked down nearly 40% of his treys.
The new officiating rules, which also hampered James Harden and Trae Young, are one of the contributing factors to Lillard's lower output this season. He's shooting three fewer free throws per game and not getting the same calls he'd been getting in previous seasons.
Rip City trade rumors
In the offseason, Lillard cleared up a rumor that he requested a trade. Fans of the New York Knicks got excited at the thought of Dame lighting up Madison Square Garden because Lillard mentioned numerous times that MSG is his favorite venue, and that the Knicks are the only team he could ever see himself joining.
Lillard isn't leaving Rip City any time soon, but his backcourt mate CJ McCollum could depart in a potential trade for Ben Simmons. The Philadelphia 76ers have yet to find a suitable trade partner for the disgruntled Simmons, but the Blazers are on the shortlist of potential destinations along with the Minnesota Timberwolves.
The Blazers are only 11-11 this season and currently sit on the bubble with the #9 seed in the Western Conference playoff standings. You can back the Blazers at +9000 odds to win the 2022 NBA championship this season.