Atlanta Hawks guard Trae Young became the fourth-youngest player to score 50 points in an NBA game when he put on an explosive performance in a 129-124 victory over the Miami Heat. The 50 points marks a career high for Young, who is only in his second NBA season.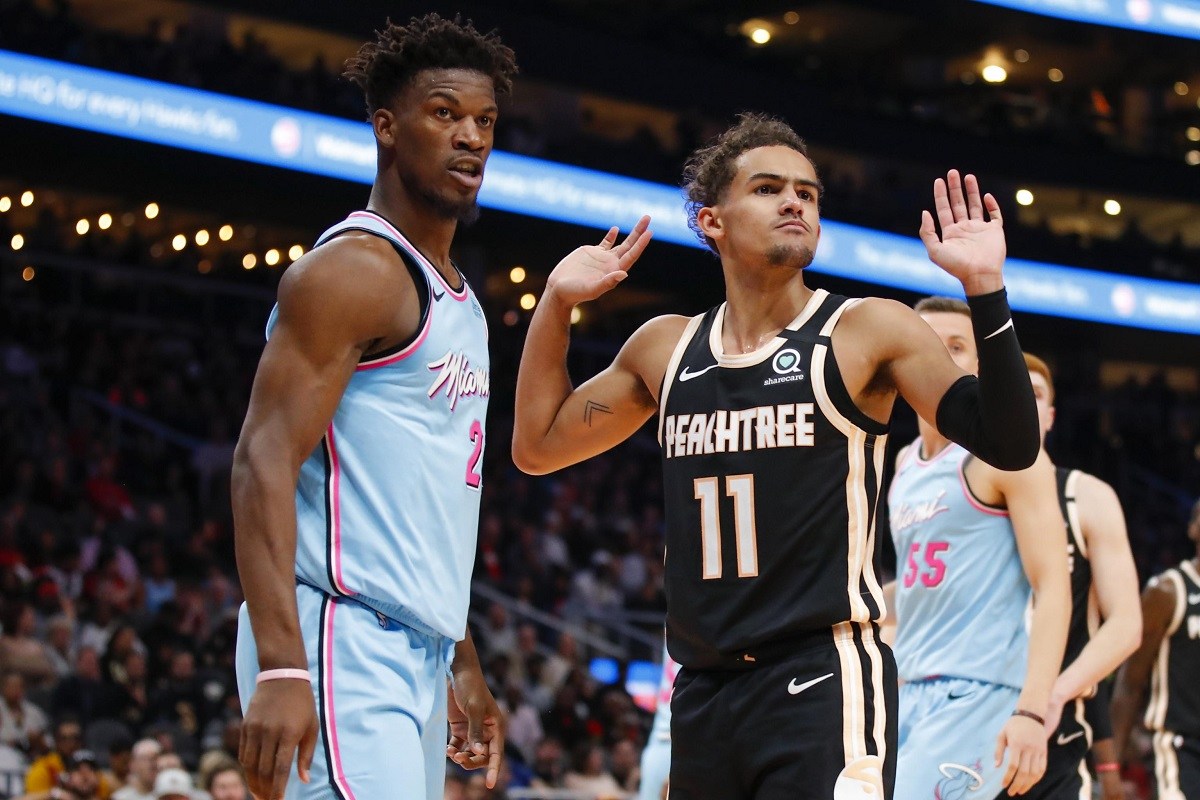 Young scored 30 points in the first three quarters. He saved the best for last with 20 points in the fourth quarter. He played 40 total minutes and finished the night shooting 12-for-25 from the floor, including 18-for-19 from the free-throw line. Young also knocked down eight, three-pointers and dished eight assists.
"A big game from our leader," said teammate John Collins. "We got some big plays from our big-time guy."
"He just got into such an incredible rhythm," added Miami Heat coach Erik Spoelstra. "He's pulling up from 6 feet behind the line. There's not a lot of things you can do about that. Trae Young torched us for 50 points, but surprised he didn't score more."
Young dazzled everyone at State Farm Arena in Atlanta with several deep shots from way beyond the arc.
"He's shooting 50-footers," said Miami Heat center Bam Adebayo. "At the end of the day, you've got to live with that."
Bruh. 🤯❄️ pic.twitter.com/zNIYAKCH4Z

— Atlanta Hawks (@ATLHawks) February 21, 2020
Young Young Crushing
Young, 21, joined LeBron James, Devin Booker, and Brandon Jennings as he youngest players in NBA history to unleash 50 points. Young's previous high was 49 points, which he achieved twice, including last November against the Indiana Pacers. He also lit up the Chicago Bulls for 49 points last season in a quadruple overtime affair.
Young, ranked second in the NBA with 30.1 points and 9.2 assists per game this season, appeared in his first All-Star Game as a starter with Team Giannis. In his first game after the All-Star Game, Young didn't waste any time lighting up the scoreboard while trash talking with the Heat's Jimmy Butler.
TRAE YOUNG – BEST SCORING GAMES:
50 vs. Miami 2/20/20
49 vs. Indiana 11/29/19
49 vs. Chicago 3/1/19
48 vs. New York 2/9/20
47 at Brooklyn 12/21/20
45 vs. Washington 1/12/20
In his rookie season, Young averaged 19.1 points and 8.1 assists per game. The Atlanta Hawks acquired him in a draft-day trade with the Dallas Mavericks, who selected him fifth overall. The Hawks sent Luka Doncic to the Mavericks, and the Mavs sent Young and a draft pick in return.
Young set a new record with 11 games of 40 or more points in his first two seasons. He eclipsed Shaquille O'Neal's previous record of 10 instances.
"I've always had confidence in myself," said Young after his 50-point eruption.