LeBron James (Los Angeles Lakers) and Giannis "the Greek Freak" Antetokounmpo (Milwaukee Bucks) received the most votes in the 2020 NBA All-Star Game voting. They were named captains and will be responsible for picking sides out of the other 22 players named to the All-Star Game. This year's NBA All-Star Game will once again feature Team LeBron versus Team Giannis.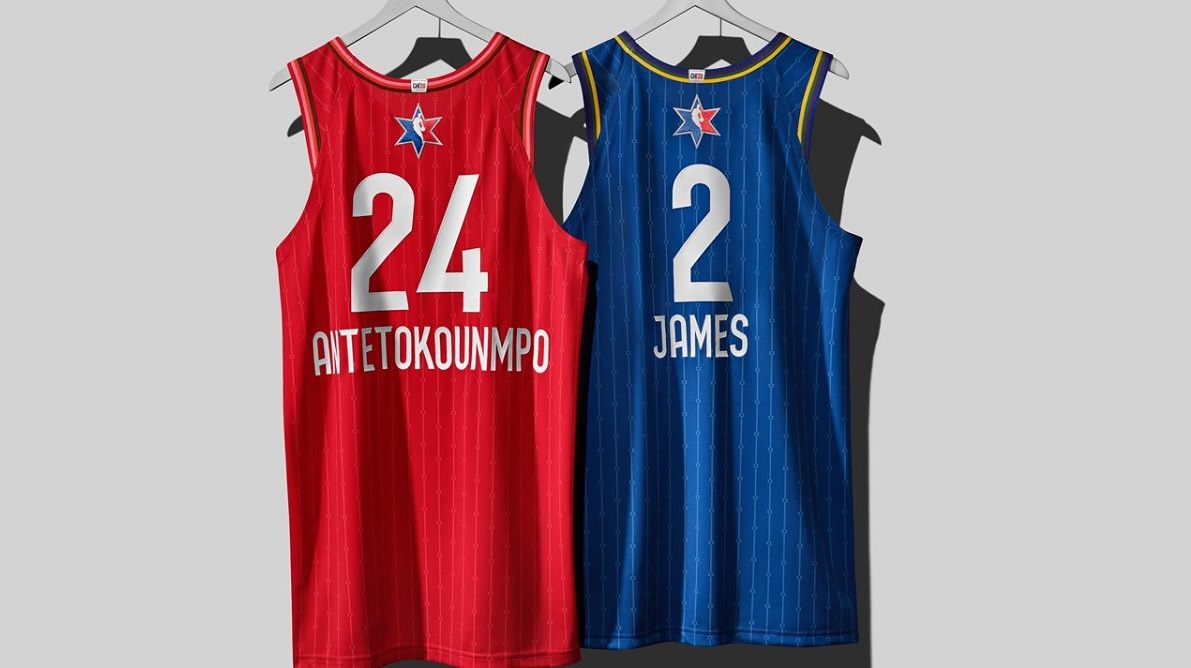 Chicago hosts All-Star Weekend this year, and the game tips off on Sunday, February 16 at 8pm ET.
The NBA All-Star Game has undergone significant changes in the past few years to draw more fans to the annual showcase of the league's superstars. Instead of the old-school, east vs. west showdown between conferences, the top two vote recipients pick sides like schoolyard ball. That meant for the first time, you could see your favorite east and west players battling together on the same All-Star squad.
In the current format, both team captains start for their respective teams. Their first four picks fill out the starting five. After the starters are set, they each added seven bench players to finish their teams.
Lakers coach Frank Vogel will serve as coach of Team LeBron while Raptors head coach, Nick Nurse, will coach Team Giannis.
The NBA also tweaked the 2020 All-Star Game. Each quarter will be a mini-game for charity. The fourth quarter will be un-timed, with each side assigned a target final score to secure the win.
We're ONE WEEK AWAY from the 2020 #NBAAllStar Game on TNT! pic.twitter.com/p5tl5PubHT

— 2020 NBA All-Star (@NBAAllStar) February 10, 2020
Team LeBron
LeBron won the right to pick first because he received the most votes. For the second year in a row, he selected LA Lakers teammate, Anthony Davis.
LeBron added crosstown rival Kawhi Leonard (LA Clippers) with his second pick. LeBron looked to Texas to fill out the rest of his starting five. He stuck with all Western Conference players for his starting team, picking triple-double machine, Luka Doncic (Dallas Mavericks), with the third pick, and James Harden (Houston Rockets) with his fourth pick.
TEAM LeBRON
LeBron James (Captain)
Anthony Davis (Starter)
Kawhi Leonard (Starter)
Luka Doncic (Starter)
James Harden (Starter)
Damian Lillard
Ben Simmons
Nikola Jokic
Jayson Tatum
Chris Paul
Russell Westbrook
Domantas Sabonis
LeBron added the spectacular Damian Lillard with his first bench selection. Dame doesn't get enough love because he plays in obscurity in Portland with the Trail Blazers. If there's anyone who is primed to go off for a monster game, it's Lillard.
LeBron filled out his bench with Ben Simmons (Philadelphia 76ers), Nikola Jokic (Denver Nuggets), Jayson Tatum (Boston Celtics), Chris Paul (OKC Thunder), Russell Westbrook (Houston Rockets), and Domantas Sabonis (Indiana Pacers).
Sabonis carried the Pacers in the first half of the season while Victor Oladipo recovered from his knee surgery.
Team Giannis
With the second overall pick, the Greek Freak added Joel Embiid (Philadelphia 76ers) with his first selection.
Giannis stuck with the Eastern Conference for all of his starters. He added Pascal Siakam (Toronto Raptors) from the defending champs with his second pick. Rounding out the starting five for Team Giannis are Kemba Walker (Boston Celtics) and Trae Young (Atlanta Hawks).
TEAM GIANNIS
Giannis Antetokounmpo (Captain)
Joel Embiid (Starter)
Pascal Siakam (Starter)
Kemba Walker (Starter)
Trae Young (Starter)
Khris Middleton
Bam Adebayo
Rudy Gobert
Jimmy Butler
Kyle Lowry
Brandon Ingram
Donovan Mitchell
While LeBron earned the right to pick first for the starters, the Greek Freak picked first for the reserves. Freak added his Bucks teammate, Khris Middleton, as his first bench player.
Giannis is a big man, so it's natural that he favored a lot of big guys, but he didn't stack the team like last season. He only added Bam Adebayo (Miami Heat) and Rudy Gobert (Utah Jazz) to the bench.
Jimmy Butler (Miami Heat), Kyle Lowry (Toronto Raptors), Brandon Ingram (New Orleans Pelicans), and Donovan Mitchell (Utah) rounded out the rest of Team Giannis.
Old-School All-Star Games
In the pre-internet, pre-social media era, the All-Star Game was one of the rare opportunities for the NBA to showcase its talent. During the 1980s, fans on the East Coast rarely saw the likes of stars such as Alex English and Clyde Drexler because they played in obscurity out west in smaller markets such as Denver and Portland, respectively.
In the digital age, with NBA League Pass and multiple games broadcast on cable each week, fans absorb a vast variety of coverage. A generation ago, aside from local coverage, NBA fans were limited to once-a-week coverage with Sunday afternoon doubleheaders on CBS in the 1980s and, later, on NBC in the 1990s.
Social media made disseminating highlights simple and easy. The NBA has a loose policy in regard to sharing video clips and GIFs on social media because there's nothing better than free advertising. As a result, even fans who cut the cord have a chance to access NBA highlights.
The NBA's widespread internet exposure means the All-Star Game is no longer the only spot to see small-market stars.
Even with the changing times, players still get overlooked. This year's blaring omissions from the All-Star Game include snubbing Devin Booker (Phoenix Suns) and Bradley Beal (Washington Wizards).
No Defense, No Problem
The NBA All-Star Game has always been a scoring showcase with zero defense. If anything, defense was frowned upon by the veterans during this annual exhibition game.
The modern NBA evolved into a scoring league with a philosophy on spreading the court and taking high-efficiency shots, while the refs made it very clear they weren't going to allow a 1990s style of defense and brawling basketball (e.g., any NY Knicks and Miami Heat game in the 1990s with final scores in the low 80s). It feels like every night in the modern NBA is like an All-Star game, so the actual All-Star Game doesn't pack the same punch as before.