Dallas Mavericks wunderkind, Luka Doncic, will miss the at least the next five games due to an ankle injury. But the overly cautious Mavs might sit Doncic out until the All-Star Break to allow him to fully heal.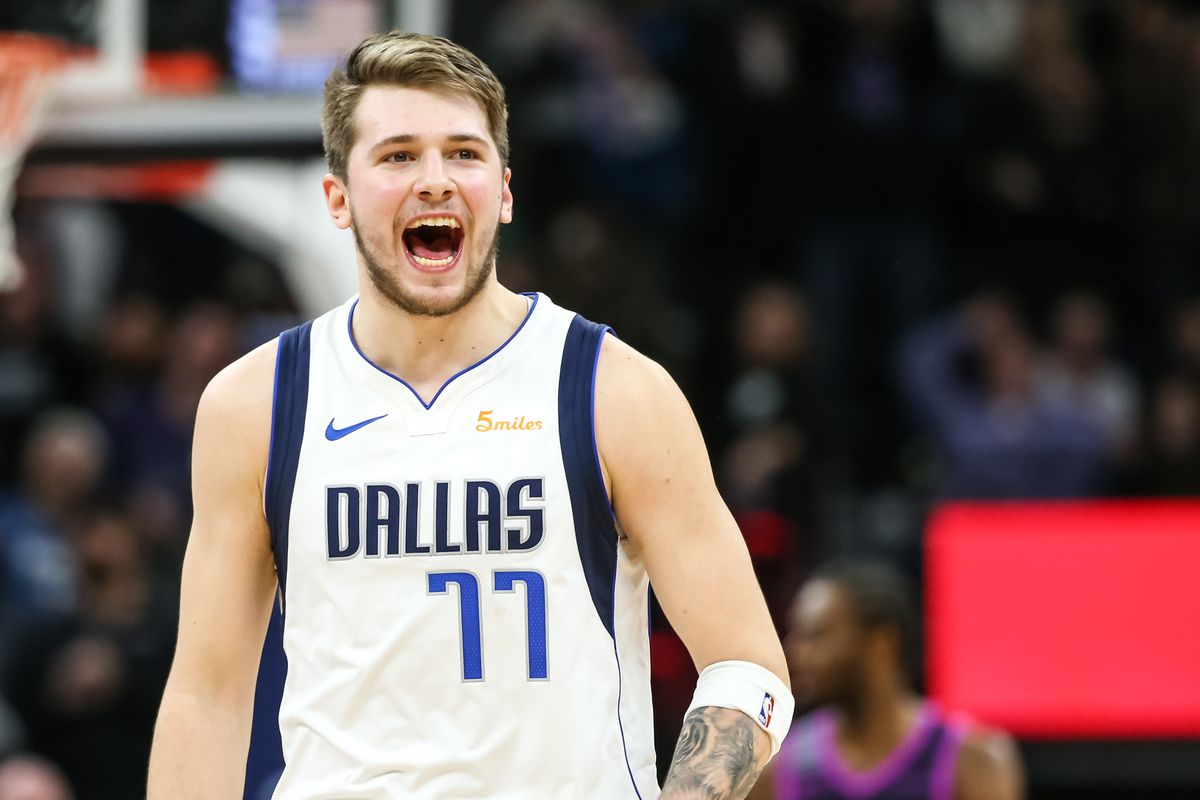 The Mavericks (30-19) are currently in the #6 playoff seed in the Western Conference. The Mavs trail the Houston Rockets (31-18) by one game in the Southwest division standings.
The Mavs are the third-highest scoring team in the NBA, averaging 114.3 points per game. Doncic is the essential element to their high-octane offense, filling the role of playmaker and passer. He's also currently the sixth-best scorer in the NBA, averaging nearly 29 points per game.
Doncic's availability before All-Star Weekend will be based upon his health. Doncic would love to play in his first All-Star Game, where he got named a starter this year. It depends upon how his ankle responds to rest and treatments, but team owner Mark Cuban expects the Sloveian superstar to play.
Luka Doncic (2019-20)
Age: 20
Games: 43
Stats: 28.8 ppg, 9.5 rebounds, 8.7 assists
Best Game: 42 points, 12 assists, 11 points
Triple-Doubles: 13
Doncic, 20, won the 2019 NBA Rookie of the Year. He started in 72 games last season and averaged 21.3 points, 7.8 rebounds, and 6.1 assists per game.
This season, Doncic increased his stats across the board, including his scoring by 5.5 points per game. Earlier in this season, he flirted with averaging a triple-double. He currently has an impressive stat line, averaging 28.8 points, 9.5 rebounds, and 8.7 assists.
Doncic posted 13 triple-doubles this season. He already racked up 20 triple-doubles through 115 career-games over his first two seasons in the NBA.
Replacing Doncic
Doncic suffered an injury in practice last week when he rolled his ankle. The Mavs decided to shut him down for multiple games leading up to the All-Star Break because of a rough patch in their schedule that featured six games in nine days. With too many games stacked in a short time, the Mavs made the wise move to keep him out of the lineup.
"It's unlucky," said head coach Rick Carlisle. "But it's the NBA schedule. And this is just how it is. We got to find ways to make it into a positive somehow. It's not easy because of the kind of player he is."
Doncic could have two weeks of rest if they sit him until the All-Star Game on Feb. 16.
Doncic sprained an ankle earlier this season and missed four games. The Mavs went 2-2 in that short stretch without their best playmaker. Doncic re-injured that same ankle with a mid-grade sprain last week.
Carlisle inserted backup point guard Jalen Brunson (8.0 ppg, 3.2 assists) into the lineup to replace Doncic. Brunson settled into his new role with a career-high 27 points and eight assists against the Atlanta Hawks. JJ Barea (9.3 ppg, 3.8 assists) will be splitting time with Brunson.
With Doncic out, it's also time for the "Unicorn" to step up. Kristaps Porzingis averages only 17.2 points and 9 rebounds per game, but Carlisle will be leaning on the Unicorn to increase his scoring output.
Doncic Injury Watch: 6 Games Down
Doncic missed two games already due to the sprained ankle, and the Mavs went 1-1 without him.
The Mavs play three road games this week at Indiana (31-18), at Washington (17-31), and at Charlotte (16-33). They host Ja Morant and the Memphis Grizzlies (24-25) on Wednesday. At least the Mavs have two easy opponents with the Wizards and Hornets, but Ja and the Griz have been playing better while fighting for the #8 seed in the Western Conference playoff hunt.
Next week, the Mavs play two home games in Dallas against the Utah Jazz (32-17) and Sacramento Kings (18-31). Doncic would love to return for those games, but it depends on how he's responded to rest and special treatments.
Doncic and the Mavs play the Orlando Magic for their first game back after the All-Star Break on Feb. 21.
According to a recent update by William Hill, the Dallas Mavericks are 23/1 odds to win the 2020 NBA Championship.