Less than a week into the new NBA season, second-year players Trae Young (Atlanta Hawks) and Luka Doncic (Dallas Mavericks) appear to have avoided the sophomore slump that often plagues top rookies, and are each leading their teams in scoring with 26-plus points per game. Doncic already posted a triple-double three times this season, including 31 points, 15 assists, and 13 rebounds against LeBron James and the LA Lakers in a nationally televised game.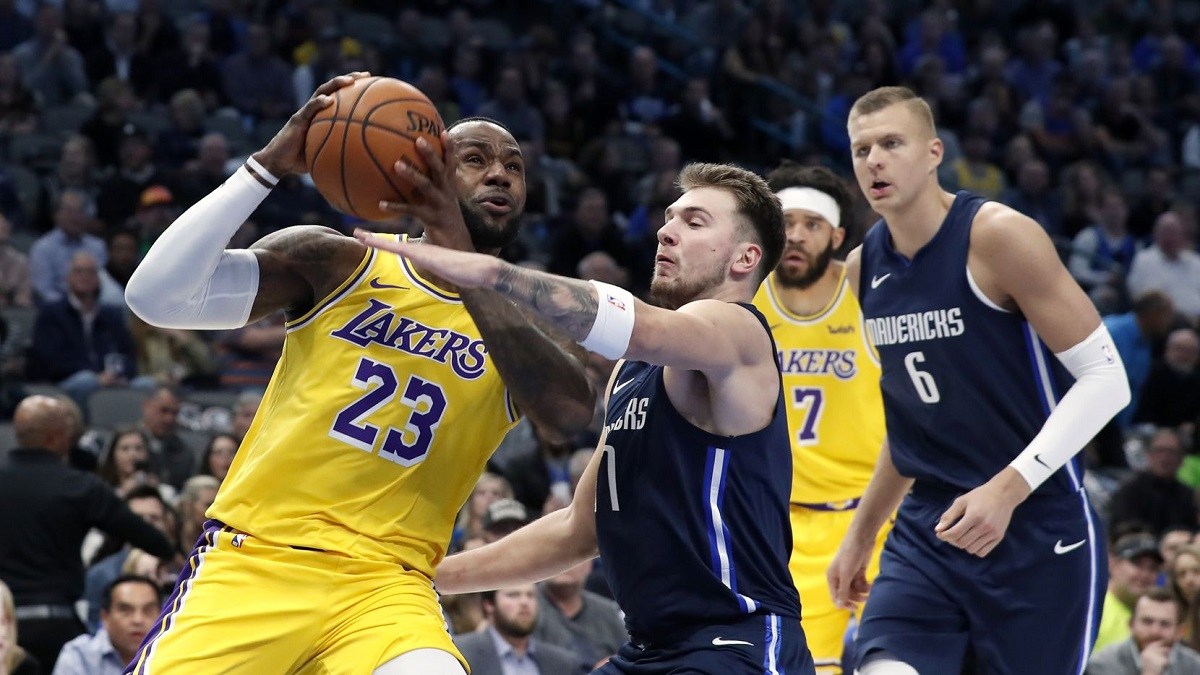 Analytics geeks and stats nerds will point out the NBA super sophomores are also in the Top 10 in PER rating. Young is ranked #7 in the NBA with a 29.08 PER, and Doncic is ranked #9 overall, with a 28.38 PER.
TALE OF THE TAPE:
Trae Young (Hawks): 26.8 points, 5.0 rebounds 7.3 assists
Luka Doncic (Mavericks): 26.7 points, 10.3 rebounds, 9.5 assists
Doncic, 20, won the Rookie of the Year last season after starting in all 72 games he played, while averaging 21.2 points, 7.8 rebounds, and 6.0 assists per game.
If Doncic can boosts his assists numbers with one more dish per game, then he could average a triple-double for the entire season. Suffice it to say, the Mavericks were very high on Doncic, but even flirting with a triple-double average so early in his career is beyond any of their lofty expectations.
Trae Time in Hotlanta
Trae Young, who recently turned 21-years old, started 81 games last season for the Atlanta Hawks. After a sluggish start adjusting to the flow of the NBA game, Young found his bearings. By the end of the season, Young didn't look like a rookie on the court. He finished the 2018-19 season averaging 19.9 points per game, with 8.1 assists, 3.7 rebounds, and 0.8 steals per game.
In the old days, Young would have struggled coming off the bench and would be fighting to stay in the back-end of the rotation. In the modern NBA — especially when some teams like the Hawks were openly tanking last season — Young gobbled up minutes, averaging nearly 31 minutes per night. When rookies are given significant minutes, like Young with Atlanta last season, and RJ Barrett with the NY Knicks this season, they have a better chance to thrive, making it obvious as to which ones can sink or swim.
In a small sample size from just four games this season with the Hawks, Young shot significantly better. He averaged 50.7 percent from the floor, including an impressive 50 percent from 3-point range (up from 32.4 percent last season).
Young's assists took a slight dip, but he picked up the slack in the scoring department, averaging 26.8 points per game. The NBA named Young their Player of the Week for the opening week of the season, which is a very positive start.
Last week, Young lit up the Orlando Magic for 39 points, including the game winner.
Young Injury Update
It took a sprained ankle against the Miami Heat to finally cool Young down. He even tried to play on it, but sat out the rest of the game. He missed one game, and expects to play against the San Antonio Spurs on Tuesday night. Young's ankle healed fast over the weekend, and the severe pain subsided.
Still, head coach Lloyd Pierce is in no rush to play his injured franchise player.
"We always wait to see how to see how it responds," said Pierce. "We work, and we see how it responds, and if everything goes well, then we assume he's ready to go."
Young was still listed as questionable, but his status will be a game-time decision.
"Everyone knows I hate missing games," said Young. "I cannot wait to get back. I have to give a lot of credit to the med staff."
Triple-Double Luka Doncic
After a sensational rookie season, Luka Doncic shifted into a higher gear in his sophomore year in the NBA, and he's almost averaging a triple-double out of the gate. He's increased his output across the board, especially in the three major categories with 26.7 points, 10.3 rebounds, and 9.5 assists per game.
Despite an overtime loss to the Los Angeles Lakers, Doncic posted his second triple-double of the season with 31 points, 15 assists, and 13 rebounds. Doncic more than held his own against a refreshed LeBron James.
Through six games, Doncic has three triple-doubles. The Mavericks are 4-2 this season, which has a lot to do with Doncic's dominance and consistency. If Doncic was a runaway winner for the Rookie of the Year last season, he's following it up with an MVP-worthy season in his second year in the NBA.
"He's a tough player," added head coach Rick Carlisle.
Then again, Doncic has been playing professional ball in Europe since he was 13. When most NBA players were still in the 8th grade or coming into their own on AAU teams, Doncic played in Spain against grown men. By the time he was 16, he played on one of the best teams in Europe. The move to the NBA was the next step in his progression as a player.
Many other European players killed it in Europe, but they struggled to adjust to the NBA game. Doncic had a seamless transition, and he's now on the short list for MVP.