Khabib Nurmagomedov revealed Monday morning that he is at home in Dagestan, Russia, and that travel restrictions in the country may make it impossible for him to fight Tony Ferguson at UFC 249 on April 18.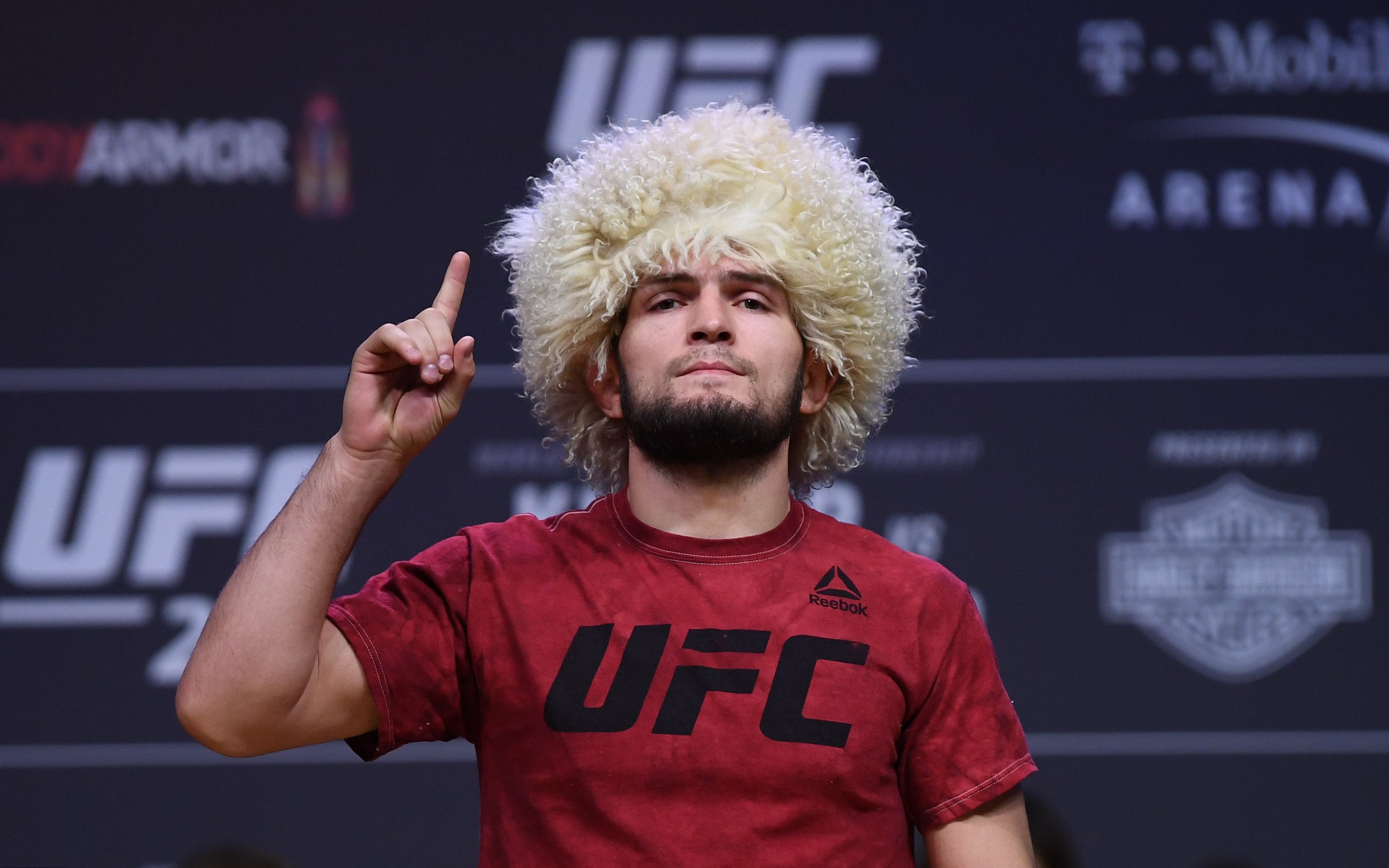 Nurmagomedov shared that information during an Instagram live chat, saying that travel bans have made it difficult for him to leave Russia during the coronavirus pandemic.
Nurmagomedov Reveals Proposed Fight Location
In sharing that information, Nurmagomedov may have also revealed the location where UFC president Dana White believed he would be able to hold UFC 249.
"The UFC told us that the fight 100% isn't happening in the States," Nurmagomedov said, adding that he was training in California about 10 days earlier. "And they said that 99.9% that it will happen in [The United Arab] Emirates, Abu Dhabi. After talking to the UFC, we decided to fly over to the Emirates a month before the fight. I don't remember the exact date: it was [March] 19 or 20. I'll have to check. But when we landed in Emirates, we learned that they are going to close borders and no one will be able to leave or fly in with exception of residents. So, we had to fly back to Russia."
Nurmagomedov (28-0) holds the UFC lightweight championship. His clash with Ferguson (26-3) promised to be one of the highlights of the MMA calendar in 2020.
But the UFC has never been able to get the two men into the Octagon together. The promotion has booked this fight on four previous occasions and, each time, one fighter or the other has had to drop out due to illness or injury, sometimes under bizarre circumstances. FanDuel Sportsbook sees Nurmagomedov as a -290 favorite over Ferguson (+230) should the fight actually take place this time.
UFC Seeks Alternate Opponent for Ferguson
ESPN cited sources who said that UFC officials now believe they can hold UFC 249 in the United States. That would require that the card consisting entirely of American-based fighters, which would eliminate Nurmagomedov from participating.
Nurmagomedov acknowledged this fact and even said he supports the show going forward, if possible.
"Everyone should follow the laws," Nurmagomedov said. "I know that fighters need to feed their families and pay their bills. I know how hard it is for the fighter. Unless they fight, they aren't getting any money."
Ferguson took to Twitter early Monday morning to accuse the champion of looking for excuses to get out of fighting him.
April 18 Is Getting Close @TeamKhabib & You're Hiding In Russia. Travel Bans Will Not Prevent Me From Whoopin' That Ass. Don't Use It As An Excuse To Back Out. You Have Been Sent Many Locations, Send Us 1. Still My Bitch #DefendorVacate MF ⚾️ -CSO- 🇺🇸🏆🇲🇽 #ufc249 @ufc @danawhite pic.twitter.com/TVQH4mnG2e

— Tony Ferguson (@TonyFergusonXT) March 30, 2020
In the meantime, the UFC is looking for a new opponent for Ferguson, according to sources cited by ESPN. One option is Justin Gaethje (21-2), who was previously in talks to fight Conor McGregor this summer.
Regardless of the specifics, White appears determined to ensure that UFC 249 – which was originally meant to take place at the Barclays Center in Brooklyn, New York – happens somewhere, in some form.
"I believe I am one of those people who thrives in chaos and I actually love it," White told Yahoo Sports last week. "So we'll see. April 18, we'll see what I can pull off. We'll see what I can do."