UFC president Dana White is continuing to push forward with plans to hold a lightweight title fight between Khabib Nurmagomedov and Tony Ferguson at UFC 249 on April 18, despite the coronavirus pandemic that has shut down virtually the entire sports world.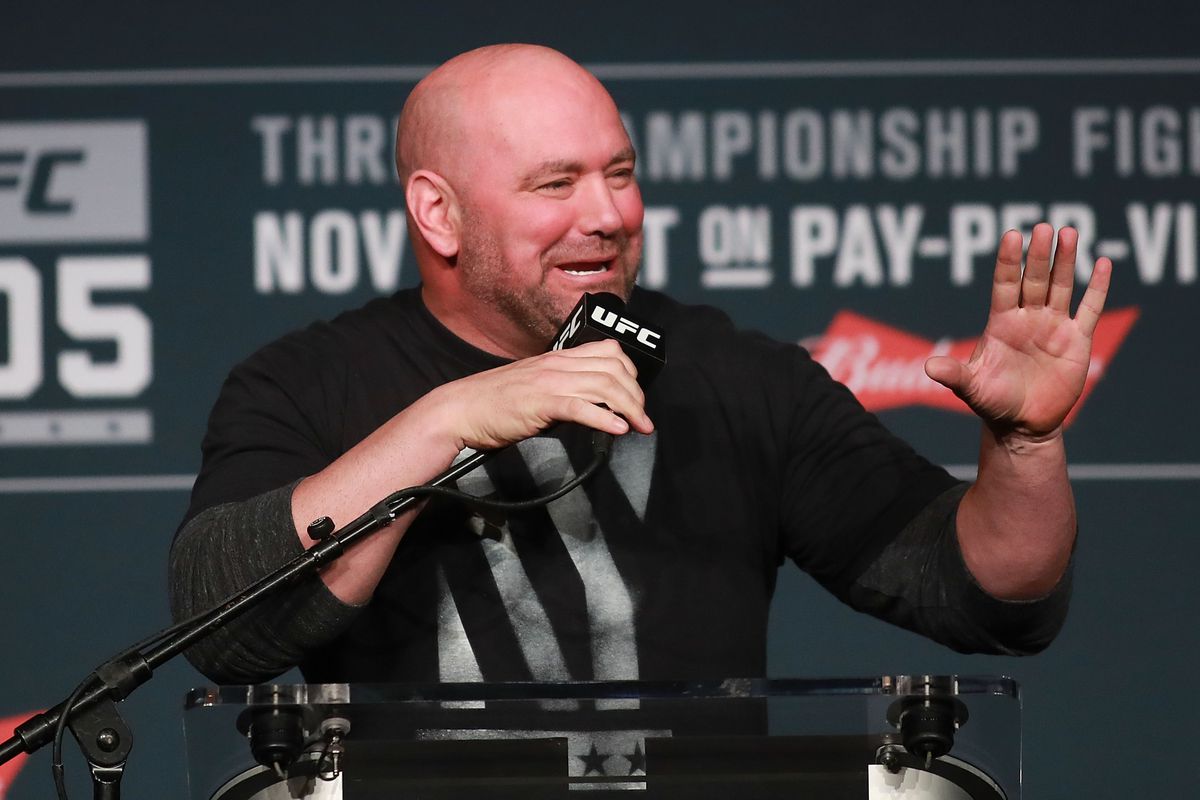 White told ESPN on Monday that he has "99.9%" confirmed a venue for UFC 249, though he's not yet ready to make an official announcement.
UFC 249 to Feature 'Full Card' of Fights
UFC 249 promised to be one of the promotion's biggest events of 2020. The Barclays Center in Brooklyn planned to host the show, but the venue backed out last week due to the COVID-19 outbreak in New York.
As the pandemic shut down events across the United States and around the world, White reluctantly canceled several UFC events. But he has insisted that UFC 249 will happen: somewhere, some way.
"On April 18, we are having this fight," White told ESPN. "Full card. We're going to face some problems, I'm sure. There are always problems with every card we put on, and with this situation, you expect there will be more, but we will still find a way to promote these fights. We always f—ing do."
In a conversation with Kevin Iole of Yahoo Sports during an Instagram Live session, White said that he has more information on the card, but isn't ready to talk just yet.
"I know lots of things," White said. "There's not going to be any fans there. It's going to be a closed event."
White Says UFC Taking Health and Safety Seriously
White has historically had trouble setting up a bout between the undefeated Nurmagomedov (28-0) and Ferguson (25-3). The UFC booked the two lightweights to fight four previous times; each time, someone pulled out, with each fighter succumbing to injury or illness twice. PointsBet sees Nurmagomedov as a -280 favorite over Ferguson (+215).
I wanted to take a minute to send a special thank you to everybody working on the front lines to battle the COVID-19 pandemic. Thanks to hospital employees, healthcare workers, grocery store employees, emergency services and everybody who is doing their part. (1/2) pic.twitter.com/xCg7aZj7vv

— Dana White (@danawhite) March 19, 2020
This time, however, White seems determined to overcome even a global pandemic in order to stage the fight. That dedication to his company has impressed some fans, but has also attracted criticism. White responded to those critiques in one of his Instagram Live chats last week.
"Everybody who is going to be involved in this thing is going to be because they want to be, not because they have to be or they have to do anything," White said. "We didn't just start thinking about safety when the coronavirus popped up. Health and safety, these are things that normal businesses that are out there right now don't necessarily have to think about on a daily basis. Health and safety is something we've been doing long before the coronavirus and we'll be doing it long after the coronavirus is gone."
It's unclear who will fight on the undercard for UFC 249, presuming it goes forward. The UFC had scheduled women's strawweights Jessica Andrade and Rose Namajunas to fight in the co-main event.