The UFC plans for lightweight champion Khabib Nurmagomedov to fight Tony Ferguson on April 18. But with the promotion canceling its next three events in the wake of the coronavirus pandemic, it's reasonable to question whether that title fight will go forward.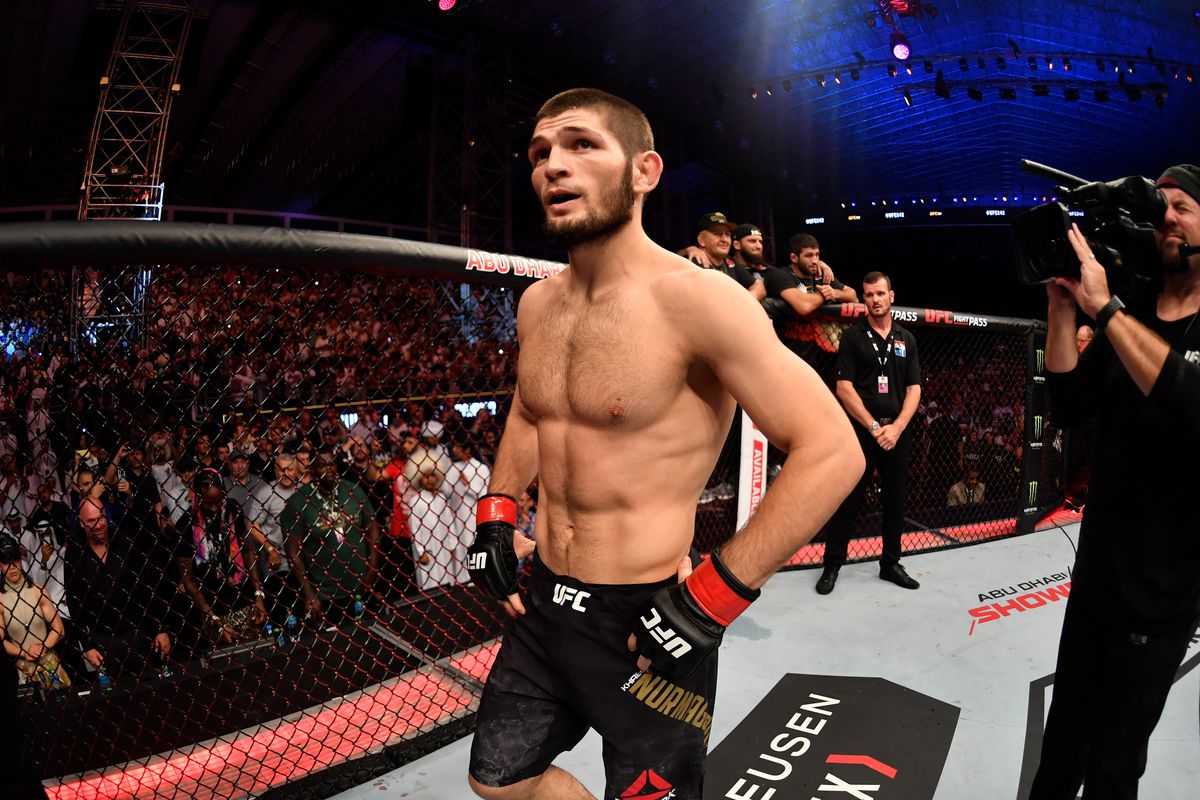 UFC president Dana White says he's unwilling to give up on the fight, which was expected to be one of the biggest MMA bouts of the year.
New Regulations Eliminate US Options for UFC
Nurmagomedov (28-0) was to defend his title against Ferguson (25-3) at the Barclays Center in Brooklyn, New York in the main event of UFC 249. It became obvious over the past few days that the UFC had to change those plans, as the Barclays Center likely won't be capable of hosting an event of any size a month from now.
Contingency plans to hold fights at the UFC's Apex facility in Las Vegas also fell through, as the Nevada State Athletic Commission suspended all combat sports at least until its next meeting on March 25. New guidance from federal officials asking people to severely limit public gatherings eliminated any hope of holding events in the United States.
"Obviously, the president just spoke to the country and basically said – it started at 50 people in a room, which made [UFC Fight Night 170 in Brazil] difficult, but we complied, we took all fans out and made sure as few production people in the room as possible, we pulled it off last Saturday," White told ESPN. "Now, they're saying there should be no more than 10 people, and that's impossible. We can't do it."
Those same restrictions would make it nearly impossible to hold the Nurmagomedov versus Ferguson fight anywhere in the United States. That leaves another option: putting together a card in another country.
"We're going to follow these guidelines to not have more than 10 people in a room," White said on SportsCenter. "We're hoping this all clears up by April. This fight is going to happen. No crowd – whatever it takes. It probably won't even be in the United States, but this fight is going to happen."
Nurmagomedov vs. Ferguson Cursed Yet Again
White may feel even more motivated to ensure the fight goes forward because of the history between these two fighters. The UFC has scheduled fights between Nurmagomedov and Ferguson four previous times, with various injuries and other circumstances forcing cancellations each time. Nurmagomedov suffered a broken rib in 2015 and then later, an illness in 2017. Ferguson withdrew in 2016 because of fluid in his lungs and then tore a knee ligament by tripping on a cord at a media event in 2018.
FanDuel Sportsbook lists Nurmagomedov as a -270 favorite over Ferguson (+220) for the fight, presuming it happens.
The UFC remains committed to putting on events while virtually every other sports organization on the planet has taken a step back during the coronavirus outbreak. White acknowledged that this is an extraordinary situation in a letter to his staff.
"I've been in the fight game for 20 years, and this is what we do – we find a way to keep going no matter what," White wrote in the letter, which was obtained by MMA Junkie. "If fighters miss weight, if fighters get hurt, or if states won't regulate us, we figure out a way. But this is different. The whole world is being affected right now, and nothing is more important than the health and safety of you and your families."