The UFC put on one of the only major sporting events in the world this weekend as UFC Fight Night 170 went forward in Brasilia, Brazil, albeit without fans in the arena. Now, UFC president Dana White says he plans to continue holding shows, though it's unclear whether this will be possible during the coronavirus pandemic.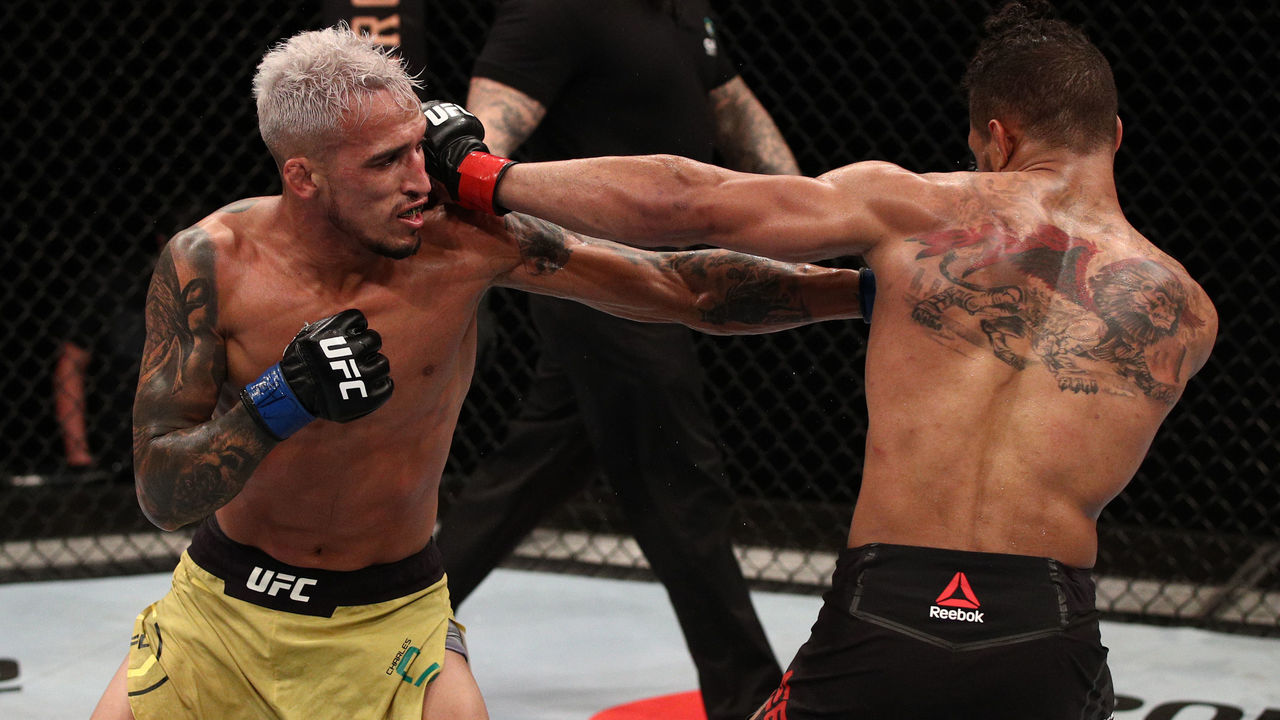 Already, a UFC Fight Night card scheduled for next week in London has been forced to move, with White telling ESPN that it will now take place somewhere in the United States.
Nevada Scuttles Plans to Host Events at Apex
Initially, the UFC had planned to host future events at the Apex facility at its headquarters in Las Vegas. However, the Nevada State Athletic Commission on Saturday suspended all combat sports in the state through at least March 25. California has prohibited combat sports through March 31.
"As of now, fights can't happen at the Apex here in Las Vegas. So, we're working to find new locations, but the fights will go on," White told ESPN.
The UFC has already canceled one fight. Next week's main event was slated to be a clash between welterweights Tyron Woodley and Leon Edwards. Edwards is based in the UK, so when the card was moved from London to the United States, he dropped out due to travel restrictions and the lack of a guarantee that the event would even take place.
The UFC has yet to announce a location for next weekend's card. One possibility that's been discussed is holding the event on tribal lands in California, Alabama, or elsewhere. That would put the event outside the jurisdiction of state commissions, which might make it easier to get permission.
Even if the card can happen somewhere in the United States, travel restrictions mean the UFC will have to replace many of the scheduled fighters on short notice.
"If you have anyone currently under UFC contract, from bantamweight to welterweight, who wants a short-notice fight, please let me know," the UFC said in a message to MMA managers on Sunday. "DO NOT email me about anyone who is not a US CITIZEN or does not have A CURRENT P1 VISA."
White: UFC 249 Will Happen
The biggest question in MMA today is whether UFC 249 will take place on April 18. Scheduled for the Barclays Center in Brooklyn, the card features a main event lightweight title fight between champion Khabib Nurmagomedov (28-0) and Tony Ferguson (25-3). FanDuel Sportsbook lists Nurmagomedov (-270) as the favorite over Ferguson (+220).
White told ESPN that while he is scrambling to find a venue for UFC 249, he still believes he can put on the show.
"That fight will happen. It will go on," White said. "The fans are all freaking out about that, do not worry. Khabib versus Tony will happen."
Oliveira Submits Lee, Burns Calls Out Covington
This past weekend, Charles Oliveira scored an important win over Kevin Lee in the UFC Fight Night 170 main event, submitting the former title challenger via guillotine less than 30 seconds into the third round.
"I came to make history again, this time without anyone cheering," Oliveira said, referring to the empty stands mandated by the governmental response to the coronavirus outbreak. "Of course I wanted everyone to be there, but I'm sure that an audience that didn't know me yet had the opportunity to meet me today."
In the co-main event, Gilbert Burns knocked out Demian Maia halfway through the first round to move his career record to 18-3. Burns, who just moved up to welterweight, called out Colby Covington after the fight. Covington enraged many Brazilian fans in 2017 when he referred to them as "filthy animals" and Brazil as "a dump" following his own win over Maia.
"You're going to eat those words, and you're going to pay an expensive price for them," Burns said after his win. "I'm coming for you."