One of the most anticipated fights in all of MMA could come to fruition early next year, as the UFC is close to booking Khabib Nurmagomedov and Tony Ferguson for a lightweight championship clash in April.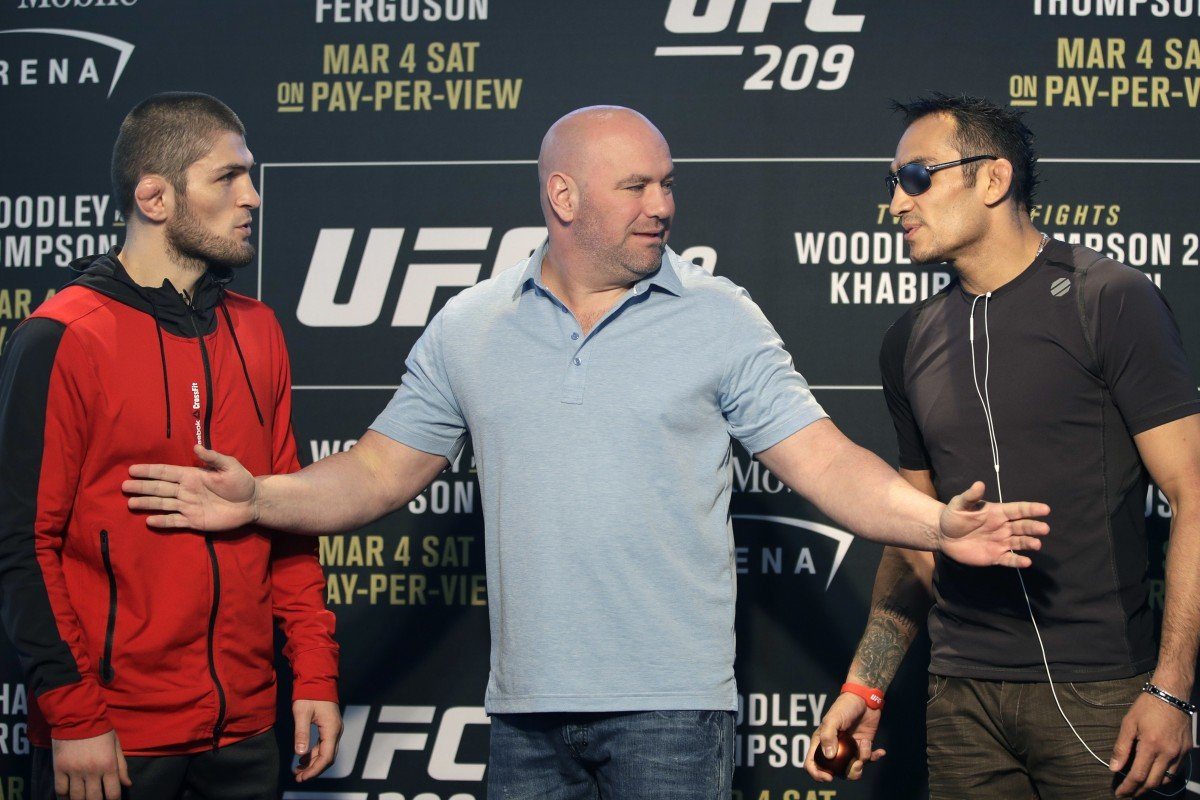 UFC President, Dana White told ESPN he is looking to schedule the long-awaited clash for an April 18 pay-per-view event that would take place at Brooklyn's Barclays Center.
Nurmagomedov is In
A potential fight between Nurmagomedov and Ferguson has been booked four times in the past five years, only to fall apart each time. A bout between the world's top two lightweights has been agreed to on an annual basis, with each man pulling out twice due to injuries or – in one case for Khabib – a bad weight cut.
Here we go. The champ signed his bout agreement against tony Ferguson. This man has been asking for this ass whooping and now he has earned it April 18th the eagle will land in Brooklyn one more time. This one is for the fans. pic.twitter.com/ifG2f9Yt9l

— Ali Abdelaziz (@AliAbdelaziz00) November 26, 2019
Nurmagomedov's manager, Ali Abdelaziz says his fighter has already signed an agreement to fight Ferguson, and hopes the bout will actually go off.
"Fifth time is the charm," Abdelaziz told ESPN. "Tony has been asking for this ass-whipping for a long time, and he deserves it. He's earned it. Khabib wanted this fight, Tony wanted it, the UFC wanted it, and the fans wanted it."
Nurmagomedov (28-0) has been one of the most dominant fighters in MMA history. Since joining the UFC in 2012, he's a perfect 12-0, and won the lightweight title in 2018 with a victory over Al Iaquinta. Since then, he's famously earned a win via submission over Conor McGregor, and most recently, submitted Dustin Poirier at UFC 242 in September.
While Ferguson (25-3) doesn't have an undefeated record, he has long been seen as the most likely man to hand Nurmagomedov a loss.
Ferguson hasn't tasted defeat since being on the wrong end of a decision against Michael Johnson in 2012. Since then, the 35-year-old is on a 12-fight winning streak, even winning the interim UFC lightweight championship in October 2017 by submitting Kevin Lee before losing that title due to injury. His last win was a second-round stoppage of Donald "Cowboy" Cerrone in June at UFC 238.
Ferguson Comes in as Live Dog
Nurmagomedov would be favored against any opponent, but few other than Ferguson would be given anywhere near as good a chance of ending the Degestani champion's reign in the lightweight division. FanDuel Sportsbook has Ferguson as only a +166 underdog to Khabib (-205) in its opening line, a testament to just how competitive this fight between two elite grapplers is expected to be.
This all assumes that the fight comes off as planned, and given how cursed the matchup has seemingly been in the past, both UFC officials and fans will likely have their fingers crossed for the next few months.
The reasons for the cancellations have become more bizarre each time the fight has been scheduled. In 2017, Nurmagomedov was forced to pull out after being hospitalized due to effects from his weight cut before the bout. In 2018, Ferguson suffered a knee injury after tripping on a cable while walking to a promotional interview for the fight.