A panel of independent doctors has determined that WNBA MVP Elena Delle Donne cannot sit out of the 2020 season for medical reasons, a decision that she says is at odds with advice given to her by her personal physician.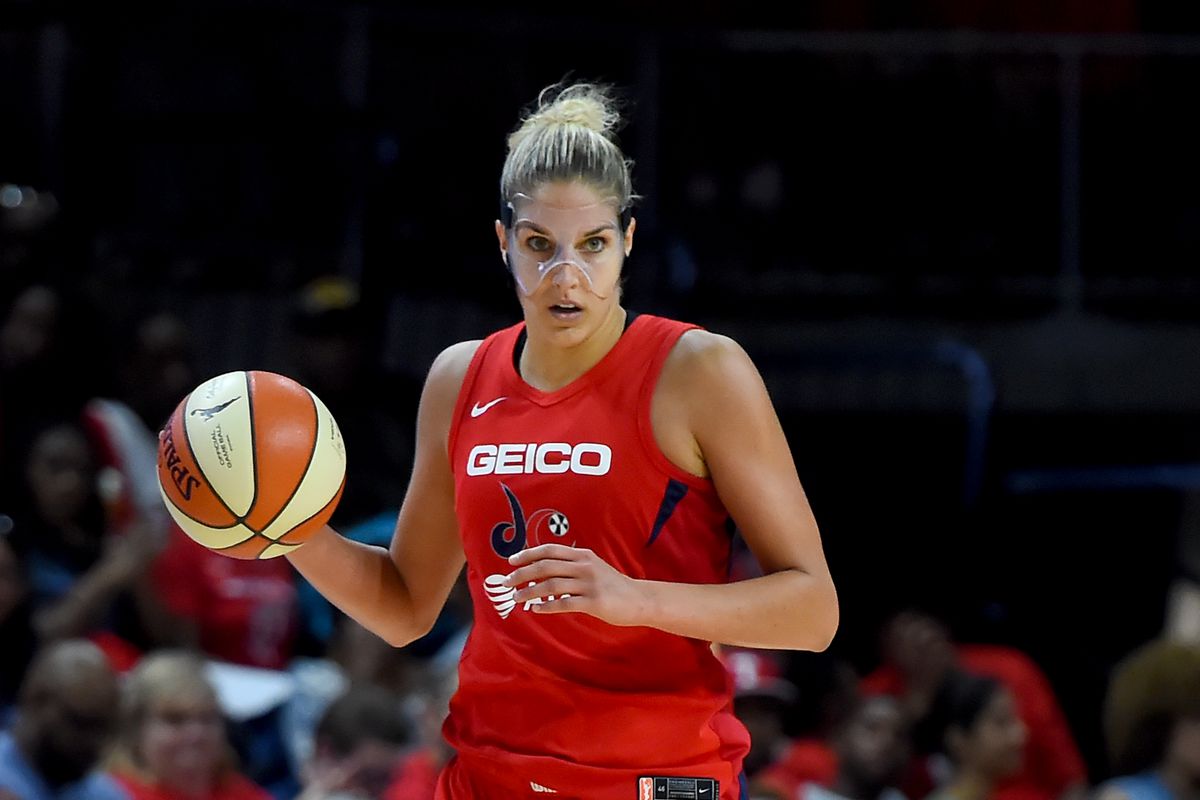 Players who opt out of the WNBA season with a medical waiver will still earn their full salary, while those who choose not to play without that clearance can do so, but only without pay.
Delle Donne Cites Lyme Disease as Risk Factor
Delle Donne has suffered from chronic Lyme disease since 2008. While her personal doctor told her that the condition puts her at heightened risk in terms of COVID-19, the independent panel didn't agree. Lyme disease doesn't appear on the CDC's guidance on conditions that put individuals at high risk for severe complications from the coronavirus.
"The independent panel of doctors the league appointed to review high-risk cases have advised that I'm not high risk, and should be permitted to play in the bubble," Delle Donne wrote in a statement. "I love my team, and we had an unbelievable season last year, and I want to play! But the question is whether or not the WNBA bubble is safe for me."
Delle Donne noted that she had yet to make a decision about playing this year. She would earn $215,000 by playing this season.
"I'm thinking things over, talking to my doctor and my wife, and look forward to sharing what I ultimately plan to do very soon," she said.
Delle Donne reacted to the decision with "disbelief," her agent, Erin Kane, told ESPN. Delle Donne not only has Lyme disease, but also underwent back surgery in January to repair three herniated discs.
"It's still possible she'll opt out," Kane told ESPN. "Like a lot of people, she's making a choice between what's best for her from a health standpoint and what's best for her from a financial standpoint for her and her family."
Players cannot appeal decisions made by the medical panel. The WNBA and the WNBA Players Association established the panel of three doctors to determine which players could skip the season for medical reasons.
Absences Would Threaten Washington's Title Defense
If Delle Donne chooses to opt out, that decision could shake up the race for the WNBA Championship. The Washington Mystics won the title last year and come into 2020 as the +350 favorites, according to FanDuel Sportsbook.
It's unlikely they'd retain that status if Delle Donne sat out for the year. The 30-year-old has won two MVP awards and made six All-Star Game appearances in her seven seasons in the WNBA. Last year, Delle Donne averaged 19.5 points and 8.2 rebounds per game while earning her second MVP award.
Washington center Tina Charles, herself a seven-time All-Star, is also awaiting a decision from the medical panel over her status. Charles averaged 16.9 points and 7.5 rebounds per game last year while playing for the New York Liberty.