ESPN reported Thursday that some WNBA players have expressed concerns over the league's return-to-play plan, and feel rushed in their decisions over whether to play in the 2020 season.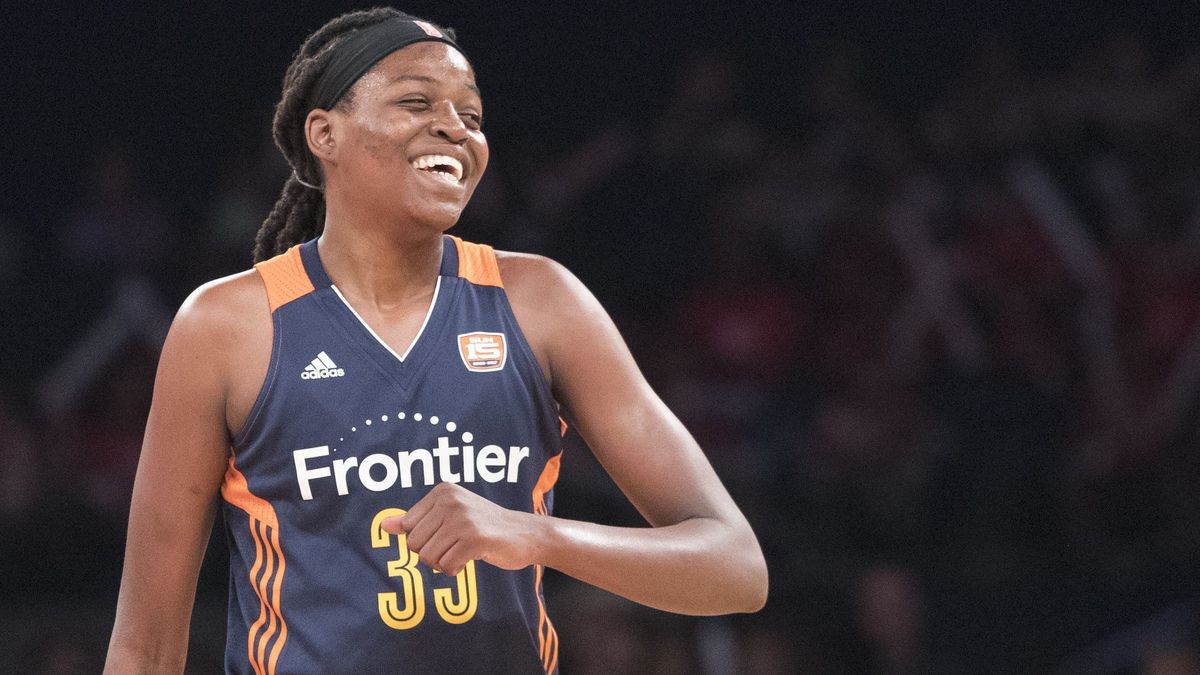 Several WNBA players have already opted out of the season for reasons ranging from social justice priorities to health concerns.
Players, Teams Have Little Time to Consider Details
The WNBA sent detailed information about the bubble plan at the IMG Academy in Bradenton, Florida early on Wednesday. That left players with very little time to review the plan before Thursday's opt-out deadline, according to sources cited by ESPN. In addition, sources said that some players and teams feel rushed by the July 6 arrival date at IMG Academy.
The WNBA officially announced its return-to-play plan last week. The league aims to play a 22-game regular season plus its regular postseason schedule, all while keeping players isolated at the IMG Academy. The Women's National Basketball Players Association voted to accept the plan, with 77% of players approving of the proposal.
Some teams have expressed concerns over the number of staff members who can enter the bubble. WNBA teams can bring 12 players and up to eight staff members each, a number some clubs say is inadequate – especially when the NBA is permitting 17 players and 20 staff per team.
Other sources claim that many players and teams remain excited to start the season, and understand the league's challenges in making arrangements for the 2020 season. But it's already clear that at least some players aren't interested in participating this year.
Several WNBA Players Choose to Skip 2020 Season
Multiple players have opted out to focus on issues of racial justice, including Washington Mystics guard Natasha Cloud, Minnesota Lynx forward Maya Moore, and Renee Montgomery of the Atlanta Dream.
"There are a lot of factors that led to this decision, but the biggest one is that I am more than an athlete," Cloud said in a statement explaining her decision. "I have a responsibility to myself, to my community, and to my future children to fight for something that is much bigger than myself and the game of basketball. I will instead continue the fight for social reform, because until Black lives matter, all lives can't matter."
Other players have backed out of the 2020 WNBA season due to health concerns. On Monday, Connecticut Sun star Jonquel Jones became the first to do so. Jones finished third in the 2019 MVP voting after averaging 14.6 points, 9.7 rebounds, and 2.0 blocks per game.
"This was one of the toughest decisions I've made, but the resurgence and unknown aspects of COVID-19 have raised serious health concerns that I do not feel comfortable competing in," Jones said in a statement. "While I won't be competing this year, I'm looking forward to lacing up with my teammates in 2021 and continuing the pursuit for a WNBA championship."
LaToya Sanders of the Mystics – who has previously dealt with anemia – also announced her decision to skip the 2020 season earlier this week.
While those absences could hurt Washington's chances of repeating as WNBA champions. The Mystics remain a favorite at most sportsbooks, though William Hill currently lists the Las Vegas Aces as the +325 first choice to win the title, narrowly ahead of the Mystics (+350).