Elena Delle Donne was overwhelmingly voted as the Most Valuable Player in the WNBA for the 2019 season, earning 41 of 43 possible first place votes after a dominant season with the Washington Mystics.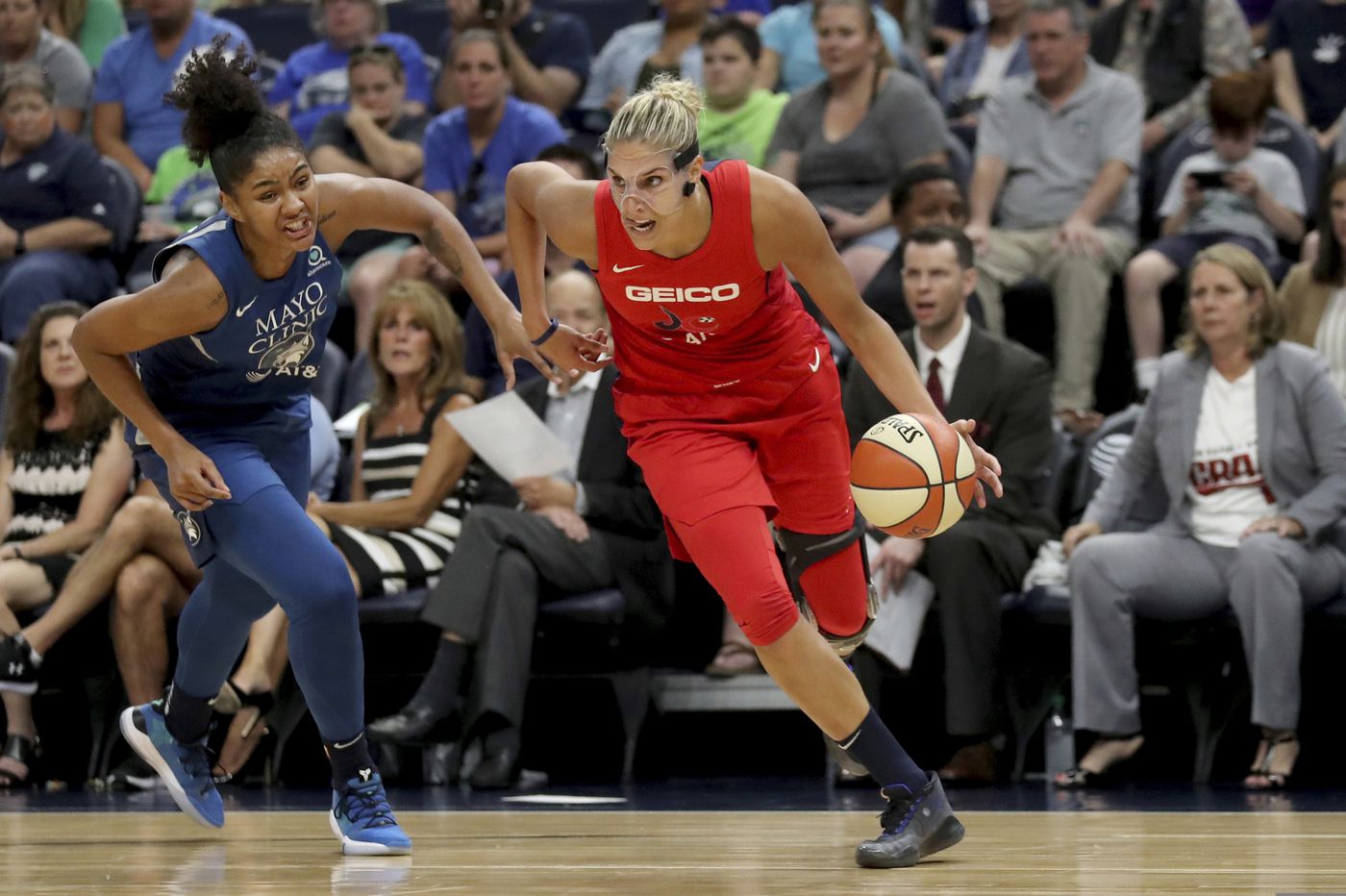 This is the second time that Delle Donne has won the WNBA MVP award, having also earned the honor in 2015 while playing with the Chicago Sky.
Delle Donne First in 90/50/40 Club
The 30-year-old Delle Donne played 31 games for the Mystics this season, averaging 19.5 points and 8.2 rebounds per game. She also became the first player in WNBA history to put up a 90/50/40 season, shooting over 50 percent from the field, 40 percent from beyond the arc, and 90 percent from the free throw line, where she led the league by shooting 97.4 percent from the charity stripe.
According to Delle Donne, that's part of her evolution into a more well-rounded player since winning her first MVP award.
"My growth from my first MVP to this one is a big difference," Delle Donne said to ESPN. "Before, I felt like I was just a scorer and wasn't making my teammates better around me. Whereas now, I'm much more efficient and better at finding others. And if you make others better, it ends up making your job easier."
Delle Donne has been named a WNBA All-Star six times in her seven-year career. As Washington head coach Mike Thibault pointed out, she has consistently been among the league's best players, putting her in rare company.
"She hasn't been that far off from being an MVP her other years, either," Thibault told reporters. "When you win it once and then get it again – and you're still getting better – you have to be considered one of the best of all time."
Griner, Vandersloot Among MVP Candidates
The other two first-place votes went to Chicago guard Courtney Vandersloot, who scored 11.2 points per game while dishing out 9.1 assists. But Vandersloot actually finished sixth overall in the voting, behind Brittney Griner, Jonquel Jones, Nneka Ogwumike, and Natasha Howard.
Only six players have won multiple MVP awards in WNBA history. Lisa Leslie, Sheryl Swoopes, and Lauren Jackson have each won the award three times, while Cynthia Cooper and Candace Parker won it twice each. Delle Donne is the first to win MVP awards with two different teams.
Delle Donne's play has been a major factor in the success of the Mystics this season. Washington finished the regular season with a league-best 26-8 record, giving them the No. 1 seed in the playoffs and an automatic bye into the semifinals.
The Mystics are now considered the clear favorite to win the WNBA championship, which would be the first in franchise history. Washington currently lead the Las Vegas Aces 1-0 in their best-of-five semifinal series, with the Mystics installed as a 10-point favorite by FanDuel Sportsbook for Game 2 on Thursday night.