Circa Sports burst on the sports betting scene last year in an audacious, aggressive manner that revealed an organization not afraid to take chances or try new things with its lines. The downtown Las Vegas property stayed true to form this week when Circa released its Kentucky Derby futures board.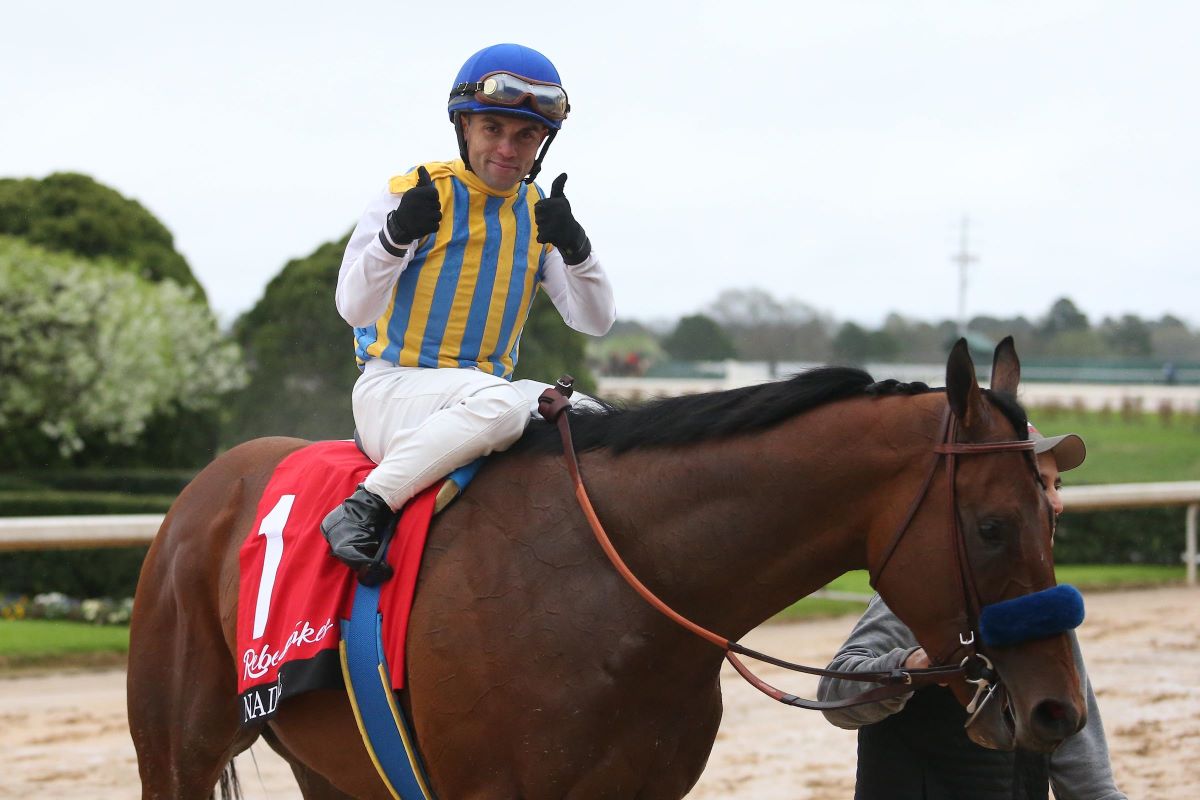 The Circa Derby futures board marks the book's first horse racing venture as it doubles the Derby options for race-deprived bettors in Nevada. Advance deposit wagering (ADW) is prohibited in the state and when casinos closed in March due to the coronavirus pandemic, Nevada horseplayers were shut out.
Now, in-state bettors can make wagers on Derby futures via a mobile app. Circa set a $200 limit on individual horses, and set a $500 limit on yes/no propositions. That new wager – not offered by fellow Nevada competitor William Hill — allows bettors to fade the top four Derby contenders, including the favorite Nadal, Tiz the Law, Charlatan, and Authentic.
For example, Circa lists Nadal as a +325 favorite to win the Derby. Should you think another horse — say Bob Baffert-stablemate Charlatan — will cross the finish line first, you can lay -450 on Nadal not to win.
Circa Sports Kentucky Derby Prop Bet
Horse            Yes        No
Nadal             +325    -450
Tiz the Law    +595    -990
Charlatan       +685   -1160
Authentic        +850    -1500
Circa Sports Risk Supervisor Paul Zilm told VSiN that Circa's futures board lists only horses with a realistic chance at entering the Churchill Downs starting gate on Sept. 5. At the same time, it remains open to adding other horses, such as the unraced Cezanne.
Painting a Blank Betting Canvas with Cezanne
The Baffert-trained colt, a $3.65 million purchase and the newest trendy Baffert prodigy, came to Circa's attention when someone asked the book's social media director about him.
Zilm did some homework, discovered Cezanne was turning in bullet workouts at Santa Anita, and is likely to join the Derby Trail sometime this summer. As a result, Cezanne has been inserted on the futures board at 55/1. He is not listed on William Hill's futures board.
As for William Hill, Circa's odds are generally longer. The only exception among the 12 favorites is Nadal, who is +400 at William Hill. He opened at +595 at Circa, but dropped days later after the book took early money on the Rebel Stakes and Arkansas Derby second division winner.
When you get to horses such as King Guillermo (32/1 at Circa, 20/1 at William Hill), Enforceable (40/1 vs. 25/1), Basin (40/1 vs. 20/1), and Ete Indien (50/1 vs. 35/1), the discrepancy is pronounced. Then again, William Hill absorbed seven extra months of liability.
Zilm said this isn't Circa's last plunge into the horse racing wagering pool. He told VSiN Belmont Stakes futures should go up within the next week.
"We actually talked about it when they announced the new distance and the new date," Zilm told VSiN. "But we wanted to get the Derby off the ground first. We also want to get a little more of a feel of the horses that will get to the Belmont."
Circa Sports Kentucky Derby Futures
Top Contenders and Other Noteworthy Horses As of May 22
Nadal +325
Tiz the Law +575
Charlatan +650
Authentic +815
Maxfield 18/1
Honor A.P. 18/1
Sole Volante 22/1
King Guillermo 32/1
Mr. Monomoy 40/1
Enforceable 40/1
Basin 40/1
Ete Indien 50/1
Azul Coast 50/1
Cezanne 55/1
Mischievous Alex 60/1
High Velocity 60/1
Gouverneur Morris 75/1
Cafe Pharoah 75/1
Silver Prospector 75/1
Thousand Words 75/1
Tizamagician 75/1
Dr. Post 75/1
Chestertown 80/1
Modernist 80/1
Wells Bayou 80/1
Major Fed 80/1