If you're grasping to understand how good the field is for this year's Breeders' Cup Classic truly is, it's easiest to picture what an All-Star horse race would look like.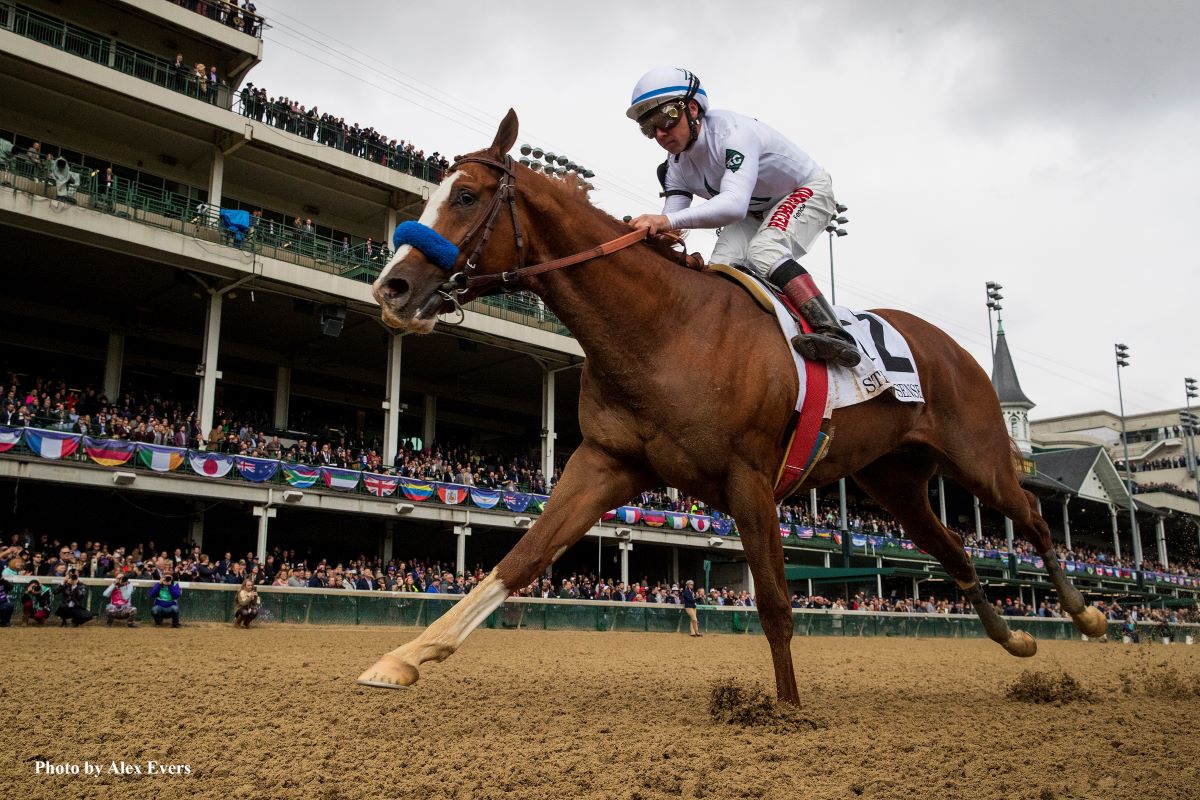 The Mid-fall Classic, as it were. If the Mid-fall Classic offered a $6 million purse, two Triple Crown race winners, and eight Grade 1 winners in the 10-horse field.
The Breeders' Cup Classic caps the 14-race Breeders' Cup World Championships. It's the Breeders' Cup's flagship event and one of the biggest races of the year – on par or superior to all North American races but the Kentucky Derby in terms of attention and prestige. The $6 million, 1 ¼-mile race is one of those career-defining races that gilds a great season, turns a good season to great and – for that matter – a fair season to great.
The 2:13 p.m. PT Classic decides the $1 million Breeders' Cup Ultra Pick 6, the $2 million Breeders' Cup Late Pick 5, and the $2 million Breeders' Cup Late Pick 4. The Pick 6 picked up a $260,779 carryover from Friday's five Juvenile races.
"We'll see who is the best. That's what the Breeders' Cup is about," said Hall of Fame Trainer Bob Baffert, who brings three of the most prominent contenders into the fray.
This Breeders' Cup Classic Winner's List Defines Class
The Breeders' Cup Classic winner's roll features the likes of Arrogate (2016), American Pharoah (2015), Zenyatta (2009), Curlin (2007), Ghostzapper (2004), Tiznow (2000, 2001), Awesome Again (1998), Cigar (1995), A.P. Indy (1992), Unbridled (1990), Sunday Silence (1989), and Ferdinand (1987). Tiznow is the only two-time champion, while Blame in 2010 denied Zenyatta's bid to join him.
When American Pharoah wrapped up his racing career winning the 2015 Classic at Keeneland, he became the one and only horse to win the Triple Crown and the Breeders' Cup Classic. The Breeders' Cup World Championship dates to 1984, and 2018 Triple Crown winner Justify retired before that year's event.
Even with that Hall of Fame list of Classic winners, this year's Classic stands out for its depth and talent. Together, the 10 horses in the field racked up nearly $31 million in earnings.
The Two 'Kids' Could Play Decisive Factor
The accolades are as extensive as they are impressive. One of the two 3-year-old standouts in the field, Tiz the Law, won three Grade 1 races this year, including the Belmont Stakes. He's 5-for-6 this year. The other 3-year-old, Authentic, won two Grade 1s, including the Kentucky Derby. He's 5-for-7 this year.
Maximum Security won six of his last seven races – all stakes events. He owns the fastest Beyer Speed Figure in the field. Tom's d'Etat, bidding to become the oldest Classic winner at 7, won five of his last seven races – all stakes events. By My Standards won four of six races in 2020 and finished second in the other two. Higher Power finished third in this race last year.
Guess which one is the favorite? It's a trick question, because the correct answer is "None." The favorite would be 5/2 Improbable, who comes into the Keeneland starting gate riding a three-race, Grade 1 winning streak. He won his three Grade 1s over a three-month span: the Hollywood Gold Cup in June, the Whitney in August, and the Awesome Again in September.
Improbable Stakes Classic Claim
Along the way, he beat four other horses in the field: Baffert stablemate Maximum Security, Tom's d'Etat, By My Standards, and Higher Power. The 10 furlongs are not an issue, and neither are the starting gate issues that plagued his 3-year-old season. This is a colt in form to give Baffert his fourth Classic title since 2014.
For that to happen, or for the other two Baffert contenders – Maximum Security and Authentic – to overcome Tiz the Law, Tom's d'Etat or upset-minded talents By My Standards and Global Campaign, Baffert spelled out the key to this race.
"The key is the break," he said. "They have to break cleanly and get into a rhythm. You want to see those horses get into a nice rhythm early. They breathe better. If they don't break and they are behind and there is checking, forget it. They get confused."
Tiz the Law Returns After Derby Disappointment
Tiz the Law's trainer, Barclay Tagg, said the same thing. He isn't thrilled his prize colt drew post 2, compared to Baffert's outside trio. That means the Derby runner-up to Authentic has to get away cleanly to set up his stalking routine.
"I don't want him to get trapped down on the inside," Tagg said. "Then he is going to have to figure that all out. You can make up all kinds of things on how you think it ought to happen, but you've got a kid on a 1,000-pound horse going 35 miles an hour in a group, (so) it's pretty hard to make things go just like you'd like them to. You can't ride them. You can only ride one."
And you can only pick one, which in this field, presents a puzzle that confounds even a two-time Triple Crown-winning Hall of Fame trainer.
Ask Baffert to Train Classic Contenders, Not Pick Them
"I'm a bad handicapper. I'm the worst," Baffert said. "They keep asking me which one (will win) the Classic. I think every day I have a different answer. Today, I don't have an answer yet. Max is a horse that is hard to get a line on. Silver Charm was that way. When he trains, you watch him and he does what he has to do. But in the afternoon, when he comes out of the gate, he's a stud. He has the heart of a champion and he's a different horse. We know that Improbable, he just looks beautiful out there. Authentic is full of himself. He's like spring-loaded and he really looks great. They all look great."
The Pick: Maximum Security. As Improbable, Tiz the Law, and even Tom's d'Etat suck up all the attention, sit back, relish the 7/2 odds you're getting on a horse who is 10 for 13 and understand that tactical speed wins Breeders' Cup Classics. And Maximum Security – "off day" against Improbable in the Awesome Again aside – has an abundance of that.