The Ben Simmons trade drama with the Philadelphia 76ers continues, with Simmons indicating he'll miss training camp in an effort to force a trade. Meanwhile, the 76ers have been unable to find a trade that serves them well because if they could have dumped Simmons, they would have done so already.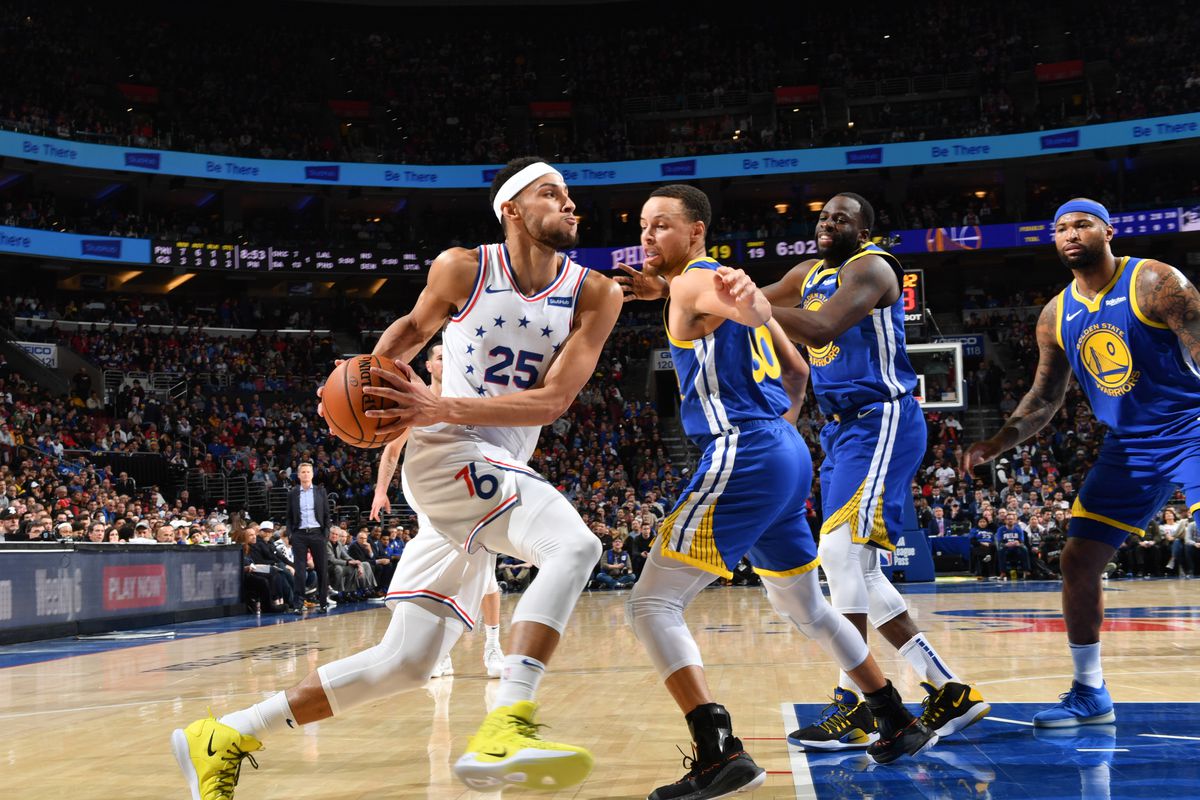 It's a sad situation because both sides of this breakup have lofty expectations that are nothing close to the stark reality. Simmons wants out of Philly, but there aren't many places that want to gamble on his inability to close out games and high salary. On the 76ers' side, general manager Daryl Morey is asking for too much in exchange for Simmons, which is why he's unable to lock up a deal.
If Simmons sits out training camp, it will cost him a pretty penny. The 76ers could fine Simmons a maximum of $15,000 for a trio of missed practices, but after three absences, the 76ers could officially suspend him. If they do that, Simmons could lose approximately $228K per game to start out. After 20 games, that number gets bumped to $322K per game.
The 76ers will pay Simmons half of his contract prior to Oct. 1, so he could incur the financial hit if he opts to skip training camp and sit out the season. Simmons isn't hurting for cash. He bought a swanky new home in Los Angeles in the offseason, which fueled preposterous Simmons to the Lakers rumors.
Doc Rivers is on First Take on ESPN. Couple of takeaways:
-PHI isn't giving up on Ben Simmons
-Rivers confirmed Simmons has told 76ers leadership that he wants out
-Rivers says "We would love to get Ben back…We want him back."
-His post-G7 remarks on Simmons were misrepresented

— Keith Smith (@KeithSmithNBA) September 22, 2021
Warriors Said No to Simmons
The hefty salary is a deal-breaker for many teams that were remotely interested in a Simmons trade, especially the Golden State Warriors. Team owner Joe Lacob shot down trade rumors with a bit of shade.
"In some ways, it doesn't really fit what we're doing," Lacob told the San Francisco Chronicle. "He makes a lot of money. Can he finish games? I don't know. He's very talented. The problem is (that) we have Draymond. Draymond and him are very similar in the sense that neither one really shoots and they do a lot of the playmaking. That's one issue. The salary structure is another."
Simmons earned $30.5 million last year and he's due $33 million this season. In the ensuing seasons, Simmons has a contract that will pay him $35.4 million in 2022-23, $37.9 million in 2023-24, and $40.3 million in 2024-25.
Rumor: McCollum and Covington for Simmons
Last week, we wrote about a three-team trade that would send Damian Lillard to the 76ers and ship Simmons to the Minnesota Timberwolves, who in turn would send D'Angelo Russell to the Trail Blazers. That was far-fetched because Lillard has the ultimate say in his future home and he indicated he'd like to stay in Rip City.
The latest trade rumor involving Simmons and the Blazers involves the 76ers sending Simmons and Shake Milton to Portland in exchange for CJ McCollum and Robert Covington. On paper, that looks like a solid starting five for the 76ers with Joel Embiid, Tobias Harris, Covington, McCollum, and Tyrese Maxey.
Check out more NBA Trade rumors.