With training camp less than two weeks away, the Philadelphia 76ers have yet to trade point guard Ben Simmons despite interest from the Minnesota Timberwolves, Golden State Warriors, Sacramento Kings, Toronto Raptors, San Antonio Spurs, and Portland Trail Blazers.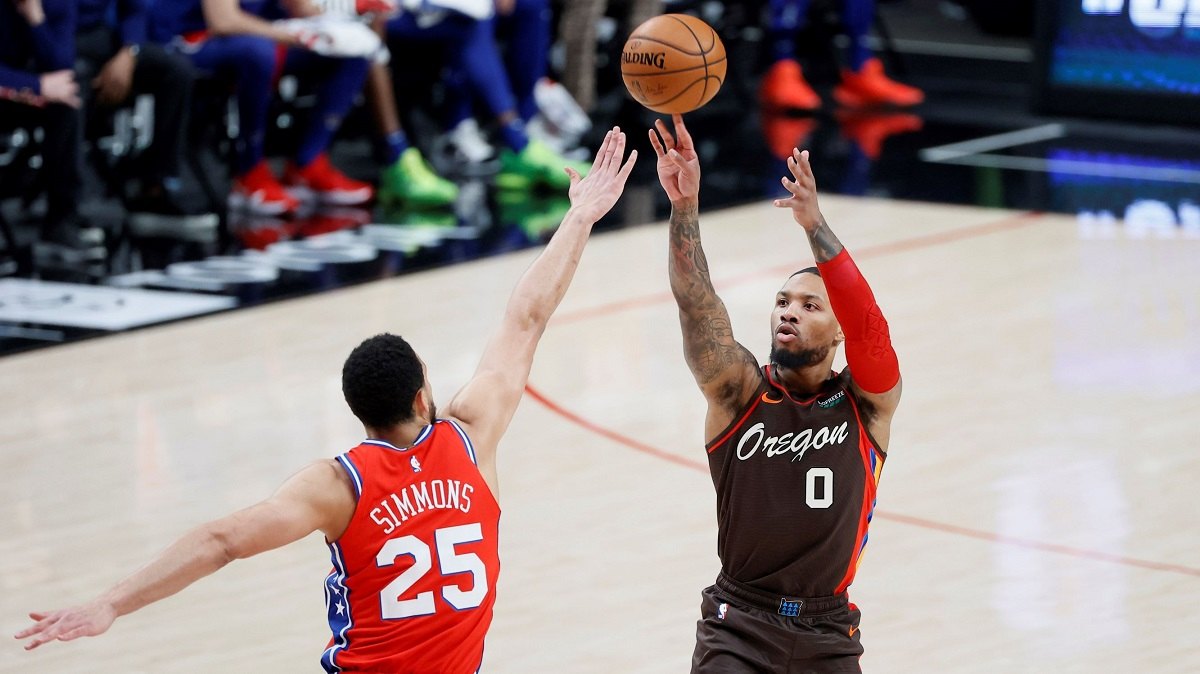 It's been a busy offseason for Simmons, who bought a house in Los Angeles earlier this year. The 76ers indicated they want to keep Simmons if he works on his free-throw shooting and drastically changes his awkward shooting motion.
At the beginning of the summer, the Minnesota Timberwolves emerged as the leading contender to snag Simmons in a trade with the 76ers. However, 76ers general manager Daryl Morey isn't willing to dump a top-notch point guard and defender for peanuts. His asking price for Simmons has been too high for even the Timberwolves to consider.
---
Golden State Warriors +300
Minnesota Timberwolves +400
Sacramento Kings +600
Toronto Raptors +800
San Antonio Spurs +800
Portland Trail Blazers +1100
---
The Golden State Warriors are the new betting favorite to land Simmons in a trade at +300 odds, followed by the Timberwolves at +300.
The Sacramento Kings recently expressed some interest in Simmons, which is unusual for a team that usually trades its most talented young players to the highest bidder.
Philly Dame, Minny Ben?
Fans from the City of Brotherly Love would lose their minds if the Portland Trail Blazers traded Damian Lillard to the 76ers, but there's a slim chance the two teams will agree on terms before the season begins. Lillard has yet to ask for a trade, despite rumors; Dame has hinted at joining the New York Knicks or the Golden State Warriors.
The latest rumor suggests a multi-team trade among the 76ers, Trail Blazers, and Timberwolves. The 76ers would send Simmons to the Timberwolves, while the Timberwolves send a package of players to the Trail Blazers, including D'Angelo Russell and draft picks. Then, the Blazers would ship Lillard to the 76ers. The Trail Blazers saw their odds slip to +1100 on a potential trade for Simmons.
The 76ers are +1800 odds to win the 2022 NBA Championship, according to a recent update by DraftKings. The Trail Blazers are +6000 odds.
Check out the latest NBA trade rumors.