Ben Simmons from the Philadelphia 76ers reportedly plunked down $17.5 million to buy a swanky house in the tony enclave of Hidden Hills in Los Angeles, which is currently fueling a tsunami of trade rumors involving the LA Lakers.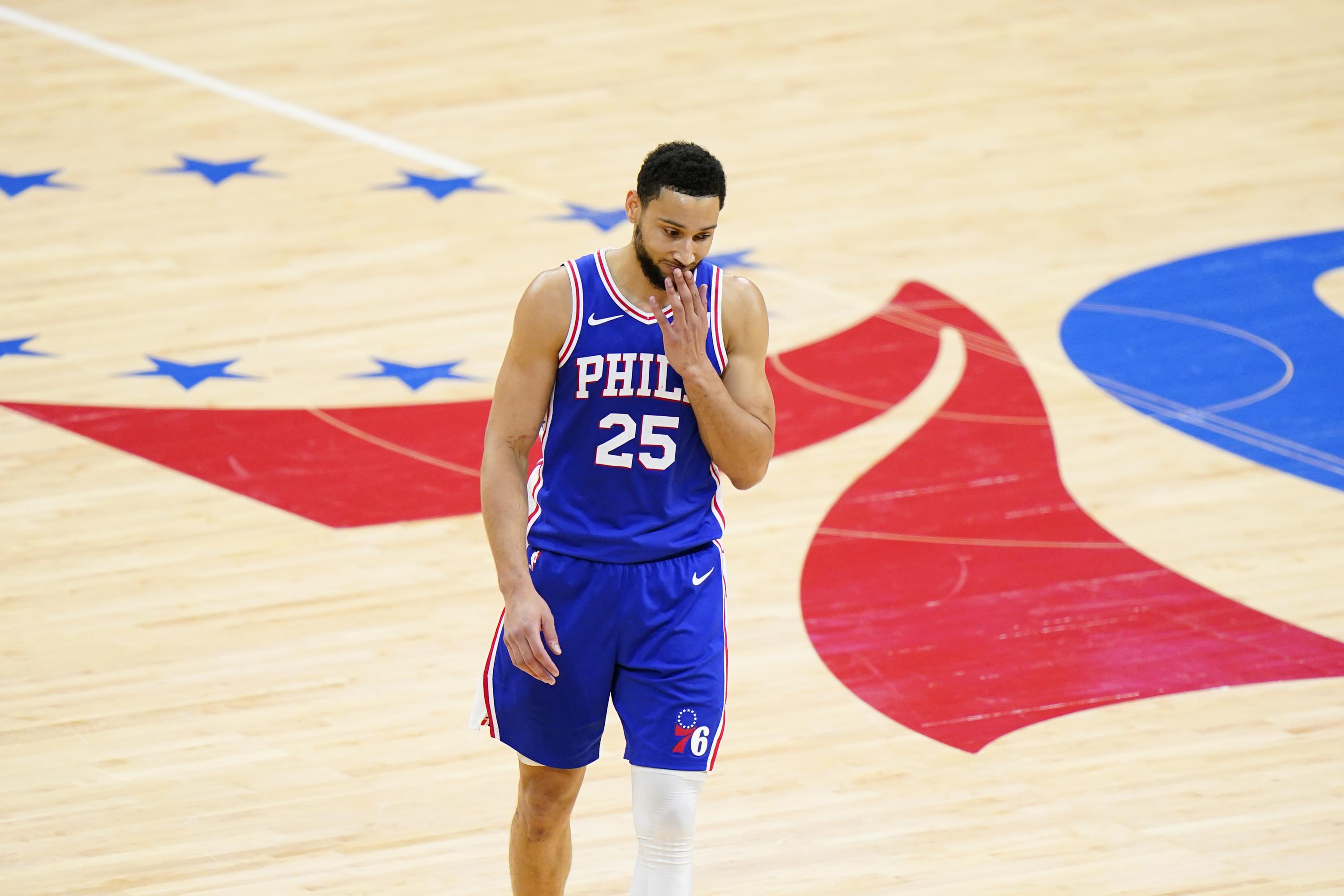 Simmons played like crap in the postseason, especially during the Eastern Conference semifinals when the top-seed 76ers were knocked out by the #5 Atlanta Hawks. Simmons couldn't hit a free throw to save his life and was a non-factor in the fourth quarter of games. His disappearance rattled the organization, including head coach Doc Rivers.
After the 76ers were knocked out of the playoffs, Simmons and his agent requested that if the 76ers want to trade him, then they should do so before the upcoming 2021 NBA Draft. The 76ers brass said they want to work with Simmons in the offseason to help improve his jump shot and anemic free-throw shooting. However, Simmons has been reluctant in the past to alter his shot and change hands from a janky left-handed shot to a traditional and pure right-handed jumper.
Simmons has been linked to numerous teams in various trade rumors, including the Portland Trail Blazers, Chicago Bulls, and Golden State Warriors. But now you can throw the Lakers into the mix as a potential trade partner after Simmons bought a baller pad in LA.
Ben Simmons just closed on a $17.5 million mansion in the Hidden Hills neighborhood of Los Angeles 👀

➖ 12,000 sq. ft, 1.5 acres
➖ 7 BR, 8 BA
➖ Two pools, guest house

📸: Nobel LA pic.twitter.com/MFvcw7Otpy

— Front Office Sports (@FOS) June 30, 2021
Simmons: Stalker or future Angeleno?
Simmons and Kendall Jenner had a brief relationship two seasons ago, but she's currently dating Devin Booker. When Simmons and Jenner dated, she became the 76ers' good luck charm, especially during games she attended. These days, Jenner is a good luck charm for the Phoenix Suns. Sure, the Suns added Chris Paul to the roster and he led them back to the NBA Finals for the first time since 1993, but don't discount the Kendell Jenner Effect. Ever since Jenner and Booker made their relationship "Instagram official" last summer, the Suns have been one of the hottest teams in the NBA.
Hidden Hills in the Santa Monica Mountains is a gated community and has been home to more than one Kardashian, including Kayne West and Kim Kardashian. Hidden Hills is located next to Calabasas, where the main Kardashian compound is located. Why would Simmons spend so much money to buy a house in LA in such close proximity to his ex-girlfriend? If he's not the stalker type, then he must be either investing in SoCal real estate (which is a lucrative venture) or planning to relocate to LA to play for the Lakers or Clippers.
Will 76ers trade Simmons to Lakers or Clippers?
With Reggie Jackson kicking butt in the postseason, the Clippers look like they found a new point guard for next season. Ty Lue benched Patrick Beverly in favor of Jackson, who did a stellar job as a secondary scorer once Kawhi Leonard went down.
The Lakers are in the market for a point guard, but will Simmons be a good fit for LeBron James and Anthony Davis? He's a strong defender and an excellent passer, but he just can't knock down 3-pointers or hit free throws. Then again, if Simmons joins the Lakers in a trade, the team will need him to feed the rock to LeBron and Davis, while becoming a reliable lockdown defender to shut down some of the premier scoring guards in the Western Conference, which includes high-volume scorers Damian Lillard, Steph Curry, Jamal Murray, Donovan 'Spida' Mitchell, Paul George, and Booker.
Check out more NBA trade rumors.