Are you at least 6-foot-2, love basketball, and want to work in Hollywood? If so, HBO is holding open casting auditions for the second season of "Winning Time" and specifically need to cast the roles of memorable Lakers sch as James Worthy, Byron Scott, Kurt Rambis, and Mitch Kupchak.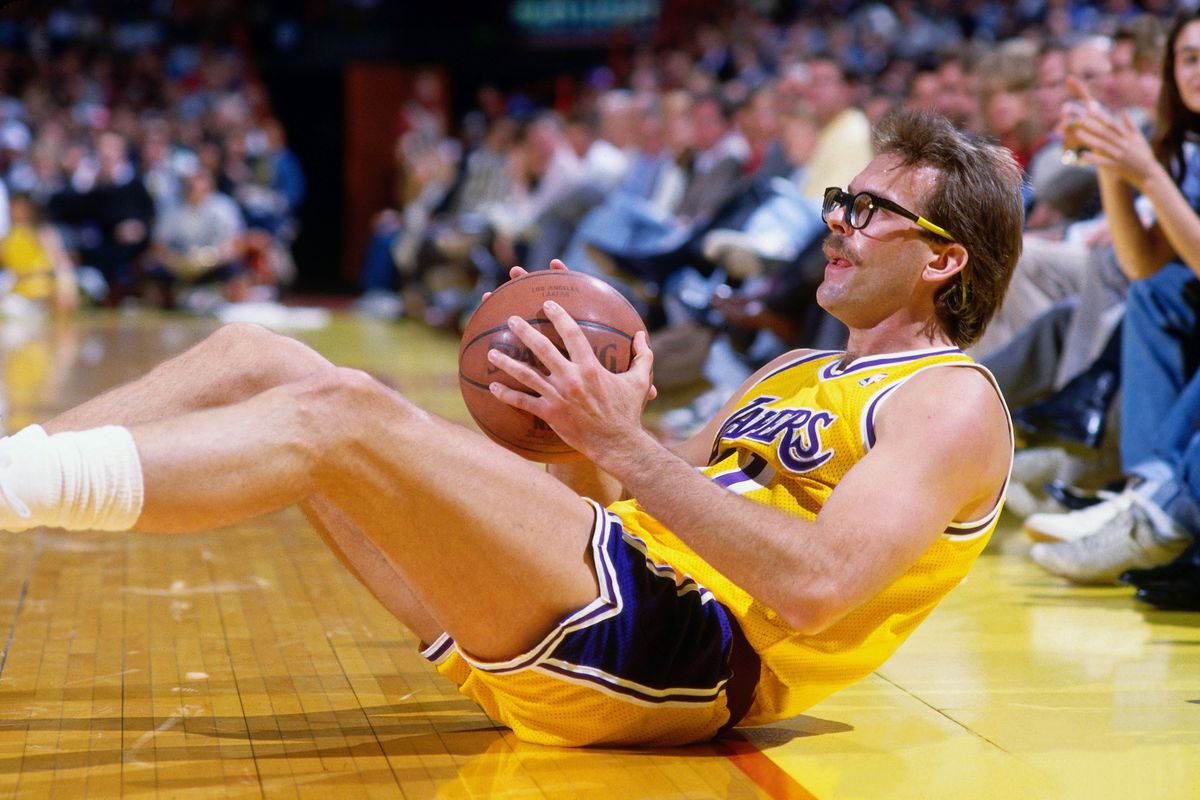 "Winning Time" became an instant hit for show runner Adam McKay and HBO, despite the fact that Magic Johnson and Kareem Abdul-Jabbar denounced the series based on a book by Jeff Pearlman. The first season of "Winning Time" covered Magic's rookie season in the NBA after Dr. Jerry Buss purchased the Lakers and the LA Forum from Jack Kent Cooke.
The Lakers won the NBA championship in 1980 and had plenty of ups and downs along the way, including losing head coach Jack McKinney to a near-fatal bicycle accident and the rise of Pat Riley from a bumbling TV commentator to an assistant head coach.
HBO greenlit a second season of "Winning Time."  The new season presumably covers the rise of the Lakers rivalry with the Boston Celtics. Magic Johnson versus Larry Bird drama began in college when Magic's Michigan State defeated Bird's Indiana State in the 1979 March Madness championship game, but it spilled over into the NBA during their fierce rivalry throughout the 1980s.
The show is casting. I repeat: The show is casting. #winningtime pic.twitter.com/7jSPJPnZdh

— Jeff Pearlman (@jeffpearlman) August 1, 2022
Casting Legendary Lakers and 'The Chief'
Unknown actor Quincy Isaiah drew accolades for his portrayal of Magic in season one. The former college football player was not a hoops player, but Isaiah transformed into Magic thanks to Hollywood magic. Solomon Hughes, a former college basketball standout at California Berkley, played Kareem Abdul-Jabbar.
Wood Harris from "The Wire" fame did a stellar job in a small role as the troubled Spencer Haywood. DeVaugh Nixon played his father Norm Nixon, a former point guard from the Lakers who started out as Magic's adversary but then became a close confidant.
HBO tapped top-notch actors to play real-life figures such as John C. Reilly (Jerry Buss), Adrien Brody (Pat Riley), Jason Clarke (Jerry West), Jason Seigel (Paul Westhead), Gaby Hoffman (Claire Rothman), and Hadley Robinson (Jeanie Buss). Playwright Tracy Letts took on the role of Jack McKinney, who is the architect of the up tempo brand of basketball synonymous with the Showtime Lakers. The creators took a bit of artistic license and added Sally Field as Jerry Buss's mother even though she passed away before he purchased the team.
Several other noteworthy NBA players were portrayed as opponents or "villains" such as Larry Bird by former USC player Sean Patrick Small, James Lesure as Dr. J, Michael Chiklis as Red Auerbach, and Rory Cochrane as UNLV head coach Jerry Tarkanian.
Season two  of "Winning Time" will shoot in Los Angeles beginning in August and ending in early 2023. HBO is still casting for "Winning Time," specifically other members of the 1980s Showtime Lakers such as the Rec Specs-wearing Worthy, Rambis, Scott, and Kupchak. The casting call needs someone to play Robert Parish from the Boston Celtics. Sounds like they already hired actors for the roles of hated members of the Celtics such as Kevin McHale and Dennis Johnson.