About the Oscars
When are the Oscars?

The 2021 Oscars is scheduled for Sunday, April 25 at 5:00pm PT/8:00pm ET.

Who is hosting the Oscars?

The last two Academy Awards ceremonies had no host, and none have been announced for the 2021 Oscars currently.

How to watch the Oscars?

In the USA, viewers can watch it on ABC. In the UK and Ireland, Oscars fans can watch the event on Sky Cinema or Sky One.

Where do the Oscars take place?

The event will be held at the Dolby Theatre in Hollywood, Los Angeles, California.

Will the Oscars be in person?

Yes, but attendance will be severely restricted. Only presenters, nominees, and guests will be allowed to attend, and all in-person surrounding events have been cancelled.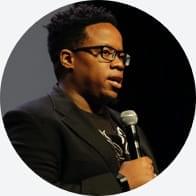 Kevin Sampson
Producer/Host of Picture Lock
Parasite was an outsider to win Best Picture at the Oscars, mainly because a foreign language film had never won. However, it did win Cannes' top prize, the Palm d'Or, last year. From there, it picked up numerous awards along the road to the Oscars. I'm extremely interested in seeing what this does for the Academy in the future! We've seen the pendulum swing before, i.e., Moonlight wins one year and then Green Book the next year. With a historic win like this, I hope that it keeps the door open for great films to win Best Picture regardless of category, but only time will tell.
Best Oscars Bets to Make
With more than 20 Oscars awards up for grabs, there's plenty of wagering options for bettors to make. Generally, the top four awards (Best Picture, Best Director, Best Actor and Best Actress) receive the most bets and publicity in the build-up to the Oscars.
Best Picture
This category is the most hotly contested out of all the Oscars. While the Best Picture Oscar award usually follows a pattern, the Academy sometimes throws a curveball. Nomadland is the favorite in this category, with Trial of the Chicago 7, written and directed by Hollywood heavyweight Aaron Sorkin, coming in at second.
Best Director
Few surprises occur in this category, usually the favorite wins. Chloe Zhao is currently in the lead for Best Director, with her film Nomadland receiving critical acclaim. As Parasite proved last year though, Hollywood opinion can change over the course of awards season.
Best Actor
The Best Actor Oscar has been won seven out of 10 times in the last decade by actors portraying a real person. Only Gary Oldman fits that bill this year, and with strong performances from Chadwick Boseman, Steven Yeun, Riz Ahmed, and Anthony Hopkins, there's a possibility the Academy will want to shake things up this year.
Best Actress
The winner of the Best Actress award has usually built a reputation of box-office appeal before going on to win an Oscar. Carey Mulligan is currently the favorite and given it's been 12 years since her last nomination, some may feel this recognition is overdue. With strong performances from previous Oscar winners Viola Davis and Frances McDormand though, this year's Best Actress award is a tight race.
In addition to the awards, bookmakers also offer Oscar betting odds on the likelihood of an incident happening. These include betting on which actor/actress will drop their Oscar, who will be the "best dressed", and even which recently deceased celebrity will be the first announced in the 'In Memoriam' segment on Oscars night.
Top 5 Oscars Betting Tips & Stats
Predicting Oscar winners is difficult; unlike sports, the awards are decided by a vote of peers. This means a variety of outside factors can influence the votes, and consequently betting odds on the Oscars. After analyzing the winners of the main awards for the last decade however, some patterns emerge:
It is unlikely a film will win Best Picture if it has not also received a nomination for Best Director.

Only two films have won the Oscar for Best Picture without receiving at least a nomination for Best Director too (2019's Green Book and 2013's Argo). Four directors and films fit those conditions this year: Emerald Fennel (Promising Young Woman), David Fincher (Mank), Lee Isaac Chung (Minari), and Chloe Zhao (Nomadland). For the first time in Oscars history, two female directors have been nominated for Best Director.

The Critics' Choice Awards (CCA) is a good indicator of who will win the Oscar for Best Actor.

A total of 70% of the winners of the Critic's Choice Award for Best Actor have proceeded to win the Oscar in the same category. Chadwick Boseman won the 2021 CCA Best Actor award for his superb performance in Ma Rainey's Black Bottom and has been nominated for the Best Actor Oscar this year.

Actresses that play roles exploring mental illness are more likely to win an Oscar.

In fact, 60% of actresses that portrayed a character with mental health struggles won the Best Actress Oscar. It was no different for Renee Zellweger, who won the 2020 Best Actress Oscar for her role in Judy. With Vanessa Kirby, Carey Mulligan, and Frances McDormand all portraying characters experiencing mental trauma, this year's award will be highly contested.

The Critic's Choice Awards is an even better predictor of who will win the Best Supporting Oscars.

This award has an uncannily accurate track record: 100% of the winners of the Best Supporting Actress CCA went on to win the Oscar for the same category. As for the Best Supporting Actor CCA, 80% of winners went on to win the Oscar in the same category. If this year's Oscars follows the same pattern, Maria Bakalova of Borat fame and Daniel Kaluuya from Judas and the Black Messiah should take home those golden trophies.

Oscar awards can reflect mainstream social issues.

The #BlackLivesMatter and #MeToo movements were in the spotlight during the 2020 Oscars. Similarly, in 2017 the trending #OscarsSoWhite hashtag highlighted the lack of diversity in the Oscars nominations. This year's nominations are the most diverse the Academy has ever had, so bettors should expect some new Oscars records to be set in 2021.
Online Gambling provided winning Oscars betting tips for all the biggest Academy Awards nominations in 2020. Stay tuned with us for more analysis and betting tips for the 2021 Oscars.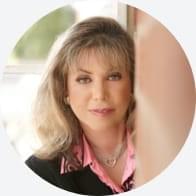 Carole Lieberman
MD, Media Psychiatrist
When The Joker first came out there were people who were quick to put it down because of the violence. Eventually, they understood that it wasn't gratuitous violence, it was actually a statement about how violent our society has become. Once they "got it", they realised the film and Joaquin Phoenix deserved awards. The Oscars are getting more difficult to predict now: the membership is changing, the political factors, the pressure to include more diversity, and so on.
Oscars 2021 Timeline
Covid has thrown the usual film award season calendar out the window this year. With Oscars night rescheduled for 25 April, two months after its original February date, and with many run-up events canceled or reduced due to the pandemic, this year's celebrations will be a muted affair. Regardless, all awards will go ahead in 2021 through a mixture of live streaming and in-person ceremonies.
This year the Oscars 2021 hype began in February, when the Academy announced the shortlisted nominations for each award. Once the formal nominations have been released, thousands of Academy members then vote in March and April 2021, before the awards are announced on Oscars night.
During this period additional film award events, such as the Critics Choice and Screen Actors Guild, take place. The winners of these awards influence Oscar betting odds, so keep the following dates in mind before making any wagers.
February
Monday, Feb. 1: Critics Choice Award (CCA) nominations open
Friday, Feb. 5: Critics Choice Award nominations close
Wednesday, Feb. 3: Golden Globe nominations announced
Thursday, Feb. 4: Screen Actors Guild (SAG) Award nominations announced
Monday, Feb. 8: Critics Choice Award nominations announced
Tuesday, Feb. 9: Oscars shortlists announced
March
Fri.-Wed., Mar. 5-10: Oscar nominations voting
Sunday, Mar. 7: Critics Choice Awards ceremony
Monday, Mar. 8: Producers Guild of America Awards nominations
Tuesday, Mar. 9: British Academy of Film and Television Arts (BAFTA) awards nominations
Tuesday, Mar. 9: Directors Guild of America Awards nominations
Monday, Mar. 15: Oscar nominations announced
April
Sunday, Apr. 4: Screen Actors Guild Award ceremony
Saturday, Apr. 10: Directors Guild of America Awards ceremony
Sunday, Apr. 11: BAFTA Awards ceremony
Thursday, Apr. 15: Oscar nominees luncheon
Thurs.-Tue., Apr. 15-20: Final Oscar voting window closes
Thursday, Apr. 22: Film Independent Spirit Awards ceremony
Sunday, Apr. 25: Oscars ceremony
Who Won the 2020 Oscars?
The biggest shake-up of the 2020 Oscars night was South Korean film Parasite winning the Academy Award for Best Picture. It is the first non-English language film to win the award in the entire history of the Oscars. Many celebrated its win as a mark of change for an awards event frequently criticized for its lack of diversity.
Other noteworthy events on the night include Brad Pitt winning his first Oscar for acting after three nominations, for his supporting role in Once Upon a Time in Hollywood. See the full winners of the 2020 Oscars below:
Best Picture

Parasite

Best Actress

Renee Zellweger - Judy

Best Actor

Joaquin Phoenix - Joker

Best Supporting Actress

Laura Dern - Marriage Story

Best Supporting Actor

Brad Pitt - Once Upon A Time in Hollywood

Best Director

Bong Joon-ho - Parasite

Best Original Screenplay

Parasite - Bong Joon-ho & Han Jin Won

Best Adapted Screenplay

Jojo Rabbit - Taika Waititi

Best Animated Feature

Toy Story 4

Best Documentary Feature

American Factory

Best International Feature

Parasite - South Korea

Best Original Song

(I'm Gonna) Love Me Again - Rocketman (Elton John & Bernie Taupin)

Best Original Score

Joker - Hildur Guðnadóttir
Best Cinematography

1917 - Roger Deakins

Best Visual Effects

1917 - Guillaume Rocheron, Greg Butler & Dominic Tuohy

Best Film Editing

Ford v Ferrari - Michael McCusker & Andrew Buckland

Best Costume Design

Little Women - Jacqueline Durran

Best Sound Editing

Ford v Ferrari - Donald Sylvester

Best Sound Mixing

1917 - Mark Taylor & Stuart Wilson

Best Production Design

Once Upon A Time in Hollywood - Barbara Ling & Nancy Haigh

Best Makeup and Hairstyling

Bombshell - Kazu Hiro, Anne Morgan & Vivian Baker

Best Live-Action Short Film

The Neighbors' Window

Best Animated Short

Hair Love

Best Documentary Short

Learning to Skateboard in a Warzone (If You're a Girl)
Oscars 2021 News
Discover the latest Oscars news and top stories related to Oscars betting odds with Online Gambling.