Rohit

Sharma

Virender

Sehwag

Suresh

Raina

Mahendra Singh

Dhoni

KL

Rahul
Enter your pre-tax annual salary:
India has the richest cricket body in the world, and the sport generated USD$1.9 billion in 2019 alone. It's no surprise then that India has some of the world's highest-paid cricketers.
From playing on the international stage at the Cricket World Cup to their home fans in the Indian Premier League, India's top cricketers can take home eye-watering amounts in contracts. But just how much does earn, and how long would it take him to earn your salary?

It would take him
to earn your annual salary.
On your current salary, it would take you
to earn what
makes in just one year ()

0
You'd have had to start working in 0 to earn that much money.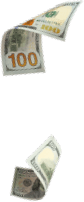 Since you've been on this page
has banked a cool
Switch to another player?
Rohit

Sharma

Virender

Sehwag

Suresh

Raina

Mahendra Singh

Dhoni

KL

Rahul