From the Kardashians to the Osbournes, some of the world's biggest celebrities are born and bred by those already in the limelight. But there are some family connections in the A-List world that even the biggest celeb-fanatic couldn't guess.
Here at Online Gambling, we have uncovered the secret families throughout Hollywood, the music industry and even royalty, to reveal who exactly is related to who.
Family connections you
never would have guessed
FIVE OF THE MOST SURPRISING FAMILY TREES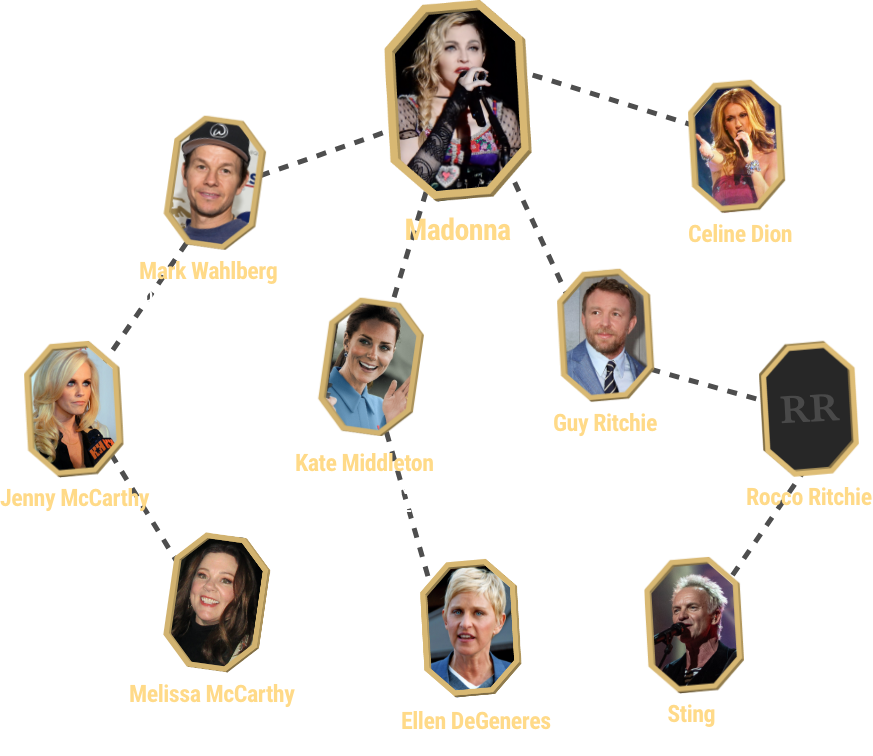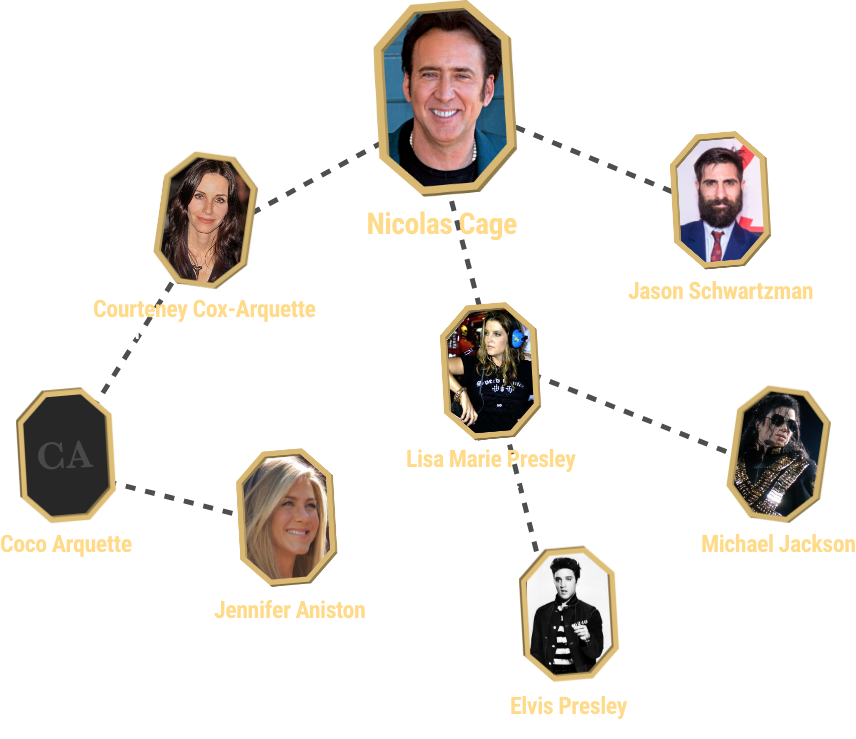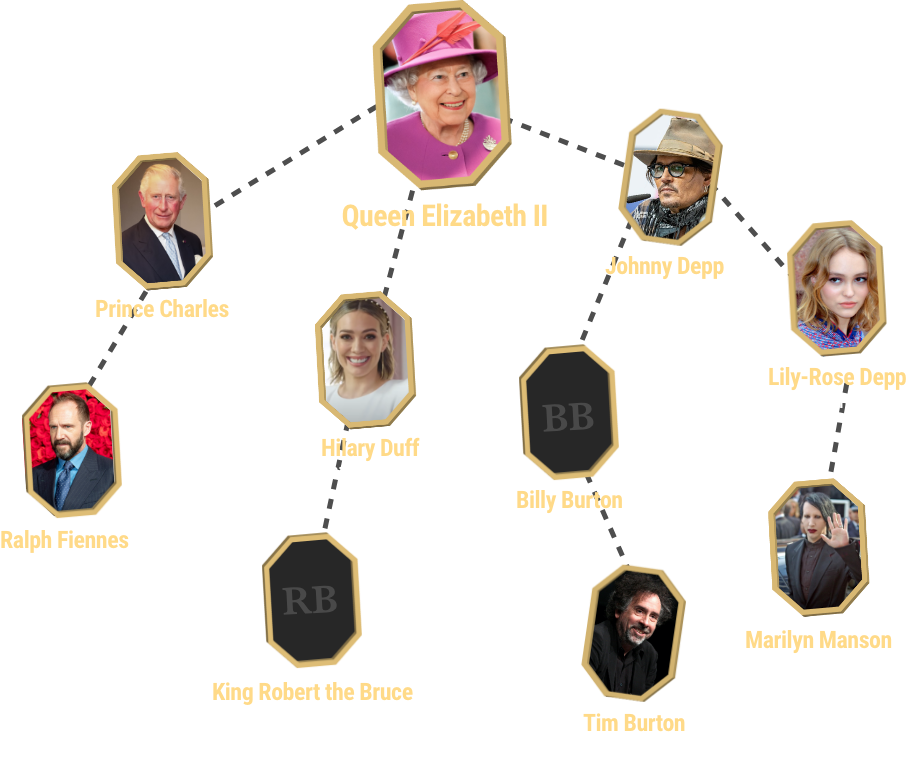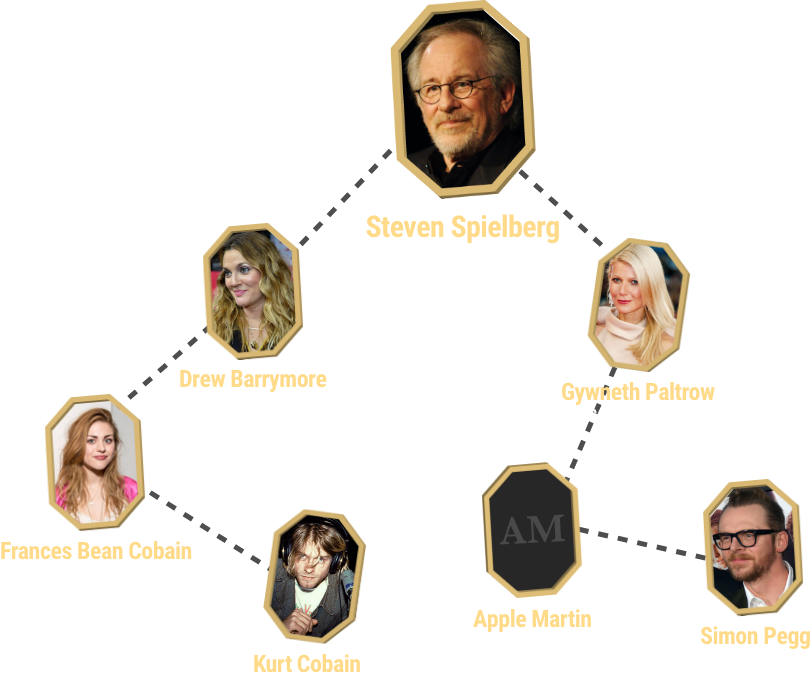 Think those celebrity connections were surprising?
You've seen nothing yet.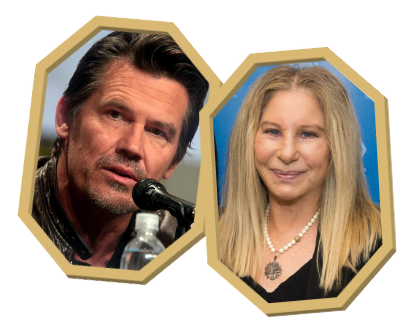 Josh Brolin &
Barbra Streisand
Josh Brolin started his career in films like The Goonies and has since become one of Hollywood's most well-known actors, starring in the Marvel Cinematic Universe as the infamous titan, Thanos. But did you know his step-mum is one of music's best selling female artists of all time? That's right, in 1988 Barbara Streisand married Josh's father and actor, James Brolin, and they're still together to this day.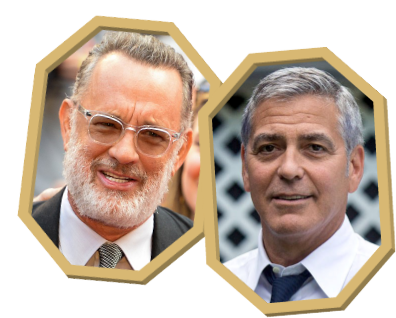 Tom hanks &
George Clooney
Both Tom Hanks and George Clooney have been familiar faces on the silver screen since the early 80s, bringing us much loved films like Forrest Gump and Ocean's Eleven. Despite being two of the biggest actors in Hollywood, not many people know that pair are actually cousins. The Academy Award winners are seventh cousins and both share a common ancestor.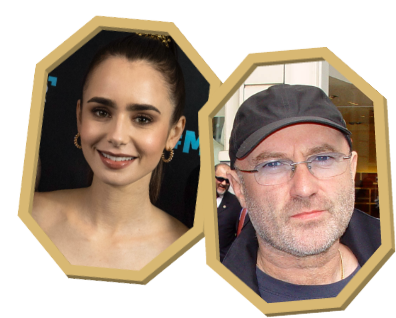 Lily collins &
Phil collins
Despite sharing the same second name, not many people know that actress Lily Collins is the daughter of Phil Collins, who is known for hits like In the Air Tonight. The Emily in Paris actor was born in 1989 to Phil and his second wife, Jill Tavelman.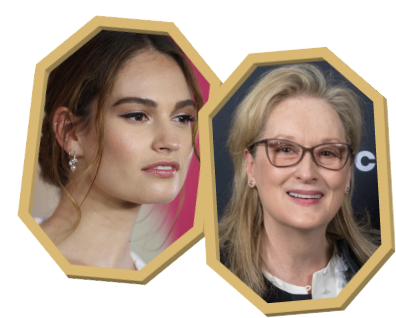 Lily James &
Meryl Streep
This is a good one for all you Mamma Mia fans out there! Meryl Streep first played disco diva Donna in Mamma Mia back in 2008. She recently reprised the role in 2018 when she was joined by actress Lily James who played Donna's younger self, but did you know the pair are actually cousins? Lily is Meryl's ninth cousin - the connection makes sense because she's perfect as young Donna!
There are plenty more celeb connections you might never have guessed too, including Game of Thrones star Oona Chaplin, who is the granddaughter of Charlie Chaplin. There's also Lily Allen and her Game of Thrones star brother, Alfie Allen. Mariah Carey is also a distant cousin of English footballer, Ashley Cole.
The celebs you never knew came from royal descent
Even though some celebrities may feel like kings and queens to us commoners, an astonishing amount of Hollywood stars actually have direct connections to royalty through their bloodline.
The Windsors
The UK's royal family is famous worldwide, but did you know they also have connections in Hollywood? Queen Elizabeth II is cousins with Hilary Duff and Johnny Depp, whereas Prince Charles is cousins with Harry Potter villain, Ralph Fiennes.
Royal connections don't stop with the Windsors either. Hilary Duff isn't only related to Queen Elizabeth, she is also the 21st great-grandchild of King Robert the Bruce, the King of Scots in the 14th century.
Romcom star, Hugh Grant, comes from royal descent too - he's actually a descendant of King Henry the 8th, the king most famous for his six wives - two of which he beheaded.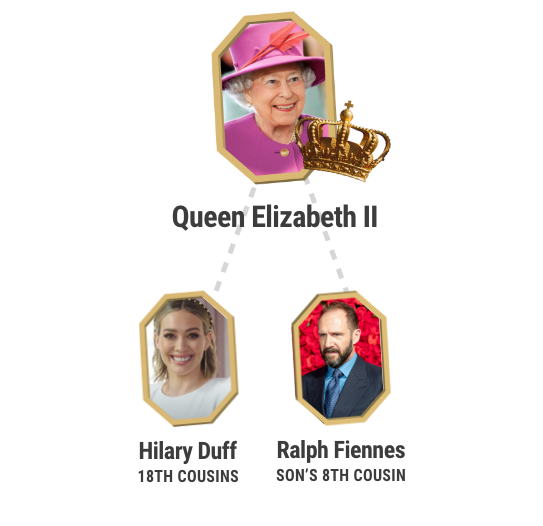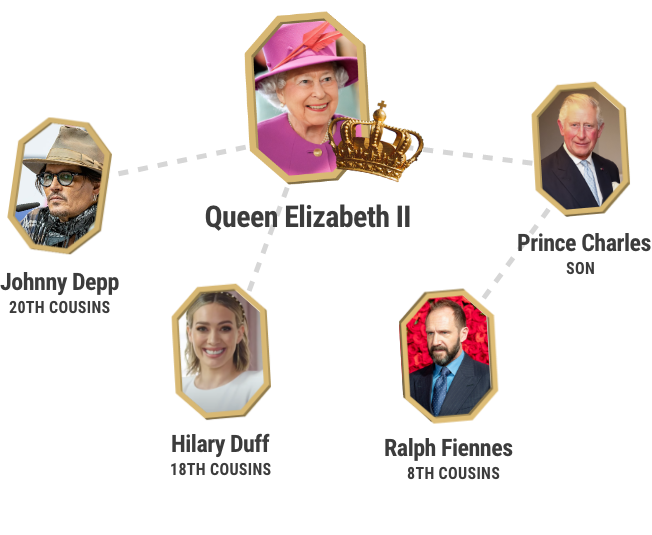 Presidential Descent
Remember that Tom Hanks and George Clooney are cousins? Well, they are also descendants of the 16th president of the United States, Abraham Lincoln. Tom Hanks is Lincoln's third cousin, four times removed, whereas Clooney is his half fifth cousin.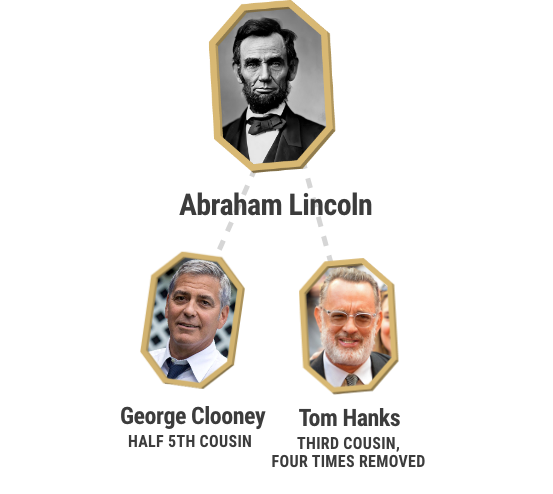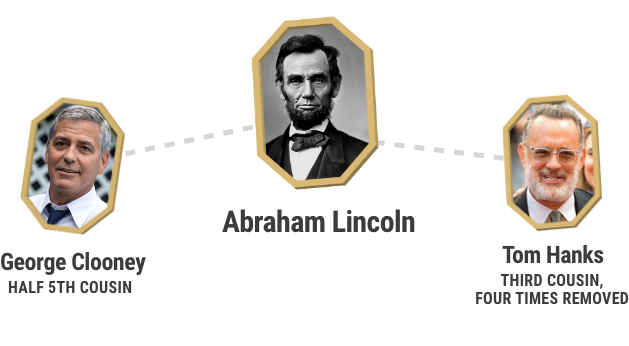 Surprising celebrity godparents
When it comes to godparents, people often choose those that are closest to them to help positively influence their children's lives. So, it's not surprising that big celebrities chose their famous pals to become godparents to their children. In the world of Hollywood being famous just doesn't cut it until you have an even more famous godparent. Here are some of the most surprising...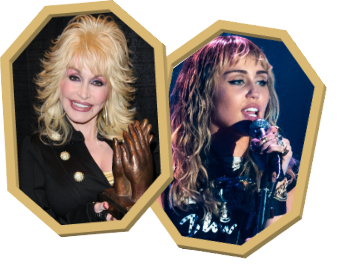 Dolly Parton &
MILEY CYRUS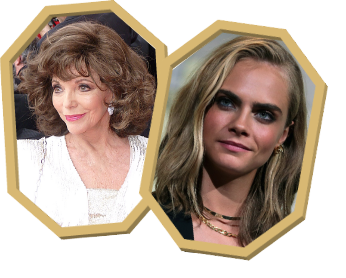 JOAN COLLINS &
CARA DELEVIGNE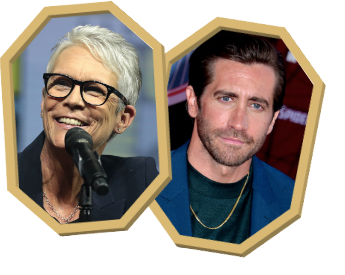 JAMIE LEE CURTIS &
JAKE GYLLENHAAL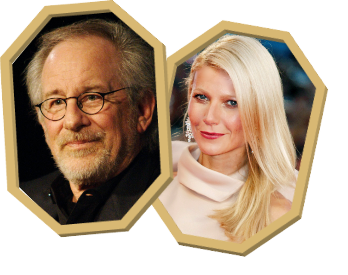 STEVEN SPIELBERG &
GWYNETH PALTROW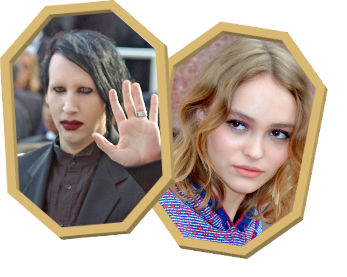 Marilyn Monroe &
LILY-ROSE DEPP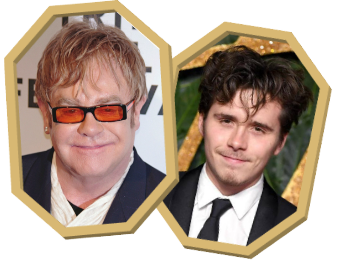 ELTON JOHN &
BROOKLYN BECKHAM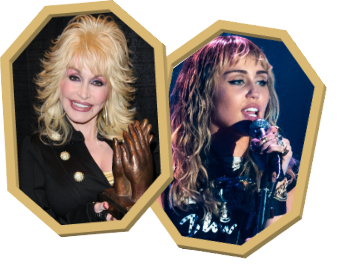 DOLLY PARTON &
MILEY CYRUS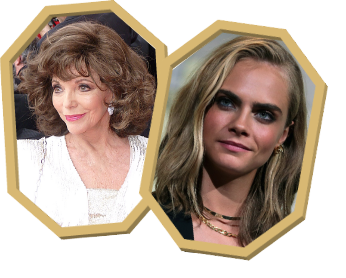 JOAN COLLINS &
CARA DELEVIGNE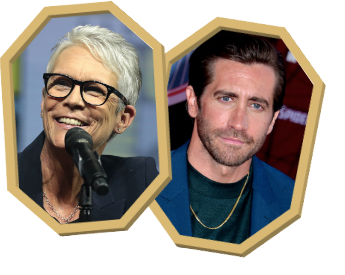 JAMIE LEE CURTIS &
JAKE GYLLENHAAL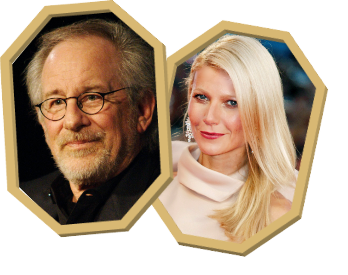 STEVEN SPIELBERG &
GWYNETH PALTROW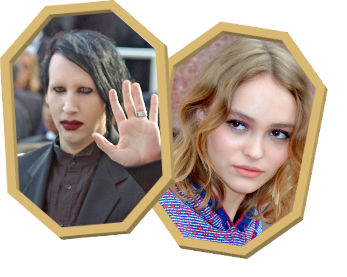 Marilyn Monroe &
LILY-ROSE DEPP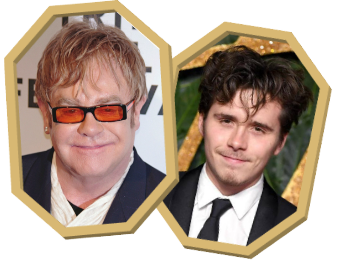 ELTON JOHN &
BROOKLYN BECKHAM
The In-Laws
Is there anything scarier than meeting your in-laws for the first time? Well, I'm sure it's a thousand times scarier when that in-law is already on the Hollywood Walk of Fame. Here are some of the celebs you would never know are related by marriage.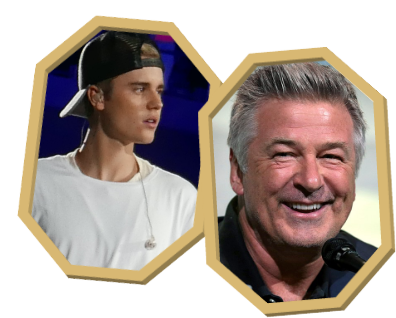 JUSTIN BIEBER &
ALEC BALDWIN
Superstar Justin Bieber shot to fame at just 16-years-old, when he released hit single Baby in 2010. Since then, he's become a household name and is loved by Beliebers across the globe. Justin married Hailey Baldiwn in 2018, making actor Alec Baldwin his uncle-in-law. Alex is known for films like The Departed and It's Complicated.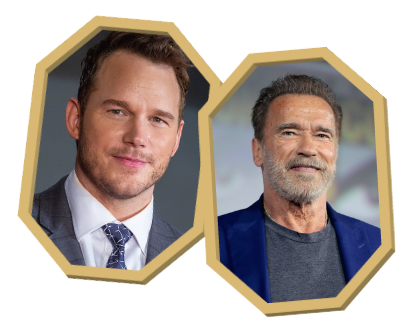 Chris pratt &
Arnold Schwarzenegger
Back in 2019, Guardians of the Galaxy star Chris Pratt married Katherine Schwarzzeneger. Despite being a famous author in her own right, Katherine is actually the eldest daughter of Arnold Schwarzenegger. Can you imagine the fear of the Terminator being your father-in-law? Good luck, Chris!
Conclusion
We may have shocked you, or you may be a celebrity expert who already knew this, but the familial connections throughout Hollywood and royalty are forever twisting and surprisingly never-ending.
Methodology
We trawled deep through the internet and genealogical studies to find out which of the most popular celebrities are related to each other or have close familial links, as well as who has the biggest connections across Hollywood.