Premier League Sponsors


Worth The Gamble?

Football is big business. The amount of money that flows through the game these days is enough to make your eyes water. One of the big reasons for the game becoming so lucrative is the evolution of sponsorship deals. Take a look at the Premier League sponsors' biggest winners and losers between 1992 and 2020.
Front & Centre
Sponsorship Winners & Losers


Your Club's Shirt Sponsor
Can you remember your favorite shirt sponsor from 20 years ago? Get ready for some nostalgia by searching every Premier League sponsor since its inception in 1992. Some are unforgettable, some are most definitely forgettable and some are still around today.
Which Industry Dominated the Pitch?
When clubs announce new shirt sponsors, the quickest way to gauge success is with the fan reaction. There's no doubting there have been some strange sponsors over the years, but a handful of industries have dominated shirt sponsors of the country's leading clubs. See who has taken the lion's share of sponsorship down the years below.

Shirt Sponsor Own Goals
Sponsoring a Premier League football team might sound like glamorous duty, but it doesn't always end well for the sponsors themselves. While the exposure on football's biggest stage should only help a brand, there are many whose run as a sponsor ended in tears.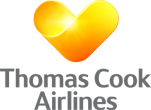 travel
Thomas Cook
The travel agent must have felt positive about sponsoring Manchester City in 2008/09 after Sheikh Mansour's £210 million takeover. Sadly, the company went defunct on September 23, 2019.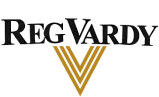 cars
Reg Vardy
The car dealership managed to sponsor Sunderland between 1999 and 2006 before the Black Cats suffered turmoil. Unfortunately, the company was sold to Pendragon in 2005.


computers
Packard Bell
This computer giant became synonymous with Tottenham during the 1990s. Years of under-achievement by Spurs finally told with the company being acquired by PBX Holding in 2016.


telecom
One2One
Sponsoring Everton between 1997 and 2002 must have been an arduous ordeal as the Toffees struggled to get success. The telecom firm eventually went bust in 2010.


finance
Northern Rock
The British bank sponsored Newcastle between 2003 and 2012 but that couldn't save the group from ceasing operations on October 12, 2012 after being hit hard by the 2008 financial crisis.


electronics
JVC
Arsenal ensured that this electronics firm was a mainstay in most households during the 1990s. Nobody could predict the company would become non-operational on August 1, 2015.


retail
JJB Sports
It is perhaps a little tragic that a sports and leisure company, whose owner actually owns and sponsors a former Premier League club in Wigan, would go on to cease operations on October 1, 2012.

insurance
Friends Provident
An insurance firm is a rare sight in football sponsorship these days. Maybe because this company sponsored Southampton between 1999 and 2005 before going under in 2018.


finance
First Advice
A financial firm that goes bankrupt? That's never good news. Sponsoring Manchester City between 2002 and 2004 probably didn't help their cause with the Citizens struggling in the league.


home video game console
Dreamcast
Who can forget the SEGA-developed computer console that was splashed across Arsenal's kits between 2000 and 2001? Sadly, the console was discontinued on March 31, 2001.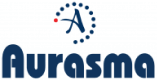 software
Aurasma
Amstrad who? This software developer sponsored Tottenham between 2011 and 2013. The story didn't end well with the company going defunct.


betting
888.com
Betting firms have always been a popular sponsor choice for football teams. This online casino and betting site saw their stock drop 40% in the time it sponsored Middlesbrough in the late 00s.
Football is Always the Winner
Check out this list of the biggest winners when it comes to football sponsorship in the Premier League. Sponsoring a football team is always a gamble for these companies but football will continue to benefit from the money invested.


telecom
Vodafone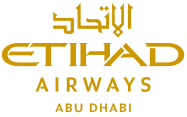 airline
Etihad Airways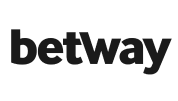 betting
Betway