The World Series has turned into a best-of-five contest, with the Braves taking home field advantage as they will host the Astros in the next three meetings starting with Game 3 on Friday night.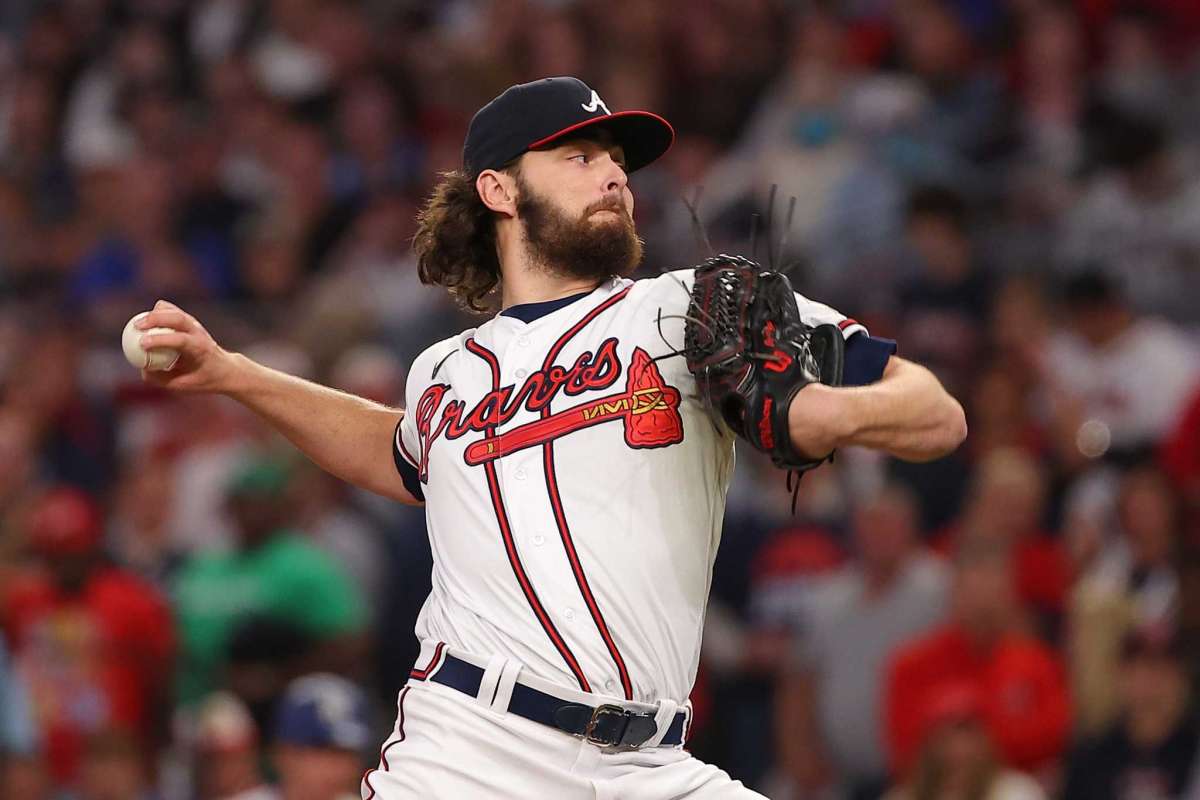 Ian Anderson will take the hill for Atlanta against Houston's Luis Garcia in the critical third game.
Anderson building stellar postseason resume
The matchup marks just the eighth time in World Series history that both starting pitchers have been rookies.
Anderson (9-5, 3.58 ERA) pitched late in 2020 for the Braves, and performed well during the postseason. Combined with this year, he's now 3-0 with a 1.47 ERA in his budding playoff career. But this will be the first time that the Astros have faced the 23-year-old righty.
"If you've never seen him, you can watch film all you want to," Astros manager Dusty Baker told reporters. "But until you see his release point, you see him on the mound – I always thought it was just easier for you to be throwing the ball where you want to throw it to."
Anderson says he's looking forward to making his first World Series start in front of his home fans.
"I think Atlanta sports fans are always into this time of year," Anderson told reporters. "We've had some success, the teams and the city have had some success. So we're looking to get it done for them."
Meanwhile, Garcia (11-8, 3.30 ERA) has struggled somewhat in the postseason this year, losing just 9.1 innings over three starts. But he shined in his last performance, throwing 5.2 innings of one-hit ball against the Red Sox in Houston's clinching Game 6 win during the ALCS.
Game 3 in Atlanta removes DH from equation
Both teams are likely to go to their bullpens sooner rather than later. However, Atlanta will likely lean on Anderson more for innings due to the injury to Charlie Morton, which is straining the entire Braves staff.
The move to Atlanta also means that both teams will have to build lineups without a DH – something the Braves are much more accustomed to than the Astros. Houston will move Yordan Alvarez from the designated hitter to left field to keep his bat in the lineup, with Game 2 hero Jose Siri sitting out.
"It's a different league," Baker said of the switch. "Different responsibilities for different people. My outfield is going to be the best that I can come up with that day."
Similarly, Atlanta will sit the struggling Joc Pederson and let Jorge Soler play right field to keep his presence in the lineup.
The Braves enter as a slight home favorite in Game 3. FanDuel Sportsbook lists Atlanta as the -118 pick to win on Friday, with the Astros bringing in even money +100 odds.
Overall, however, oddsmakers still see this series as Houston's to lose. The Astros as the -135 favorite to win the World Series, with the Braves a slight +115 underdog.