The Atlanta Braves overcame an early injury to Charlie Morton to win Game 1 of the World Series 6-2 over the Houston Astros, and are now favorites to win the title heading into Game 2 at Minute Maid Park on Wednesday night.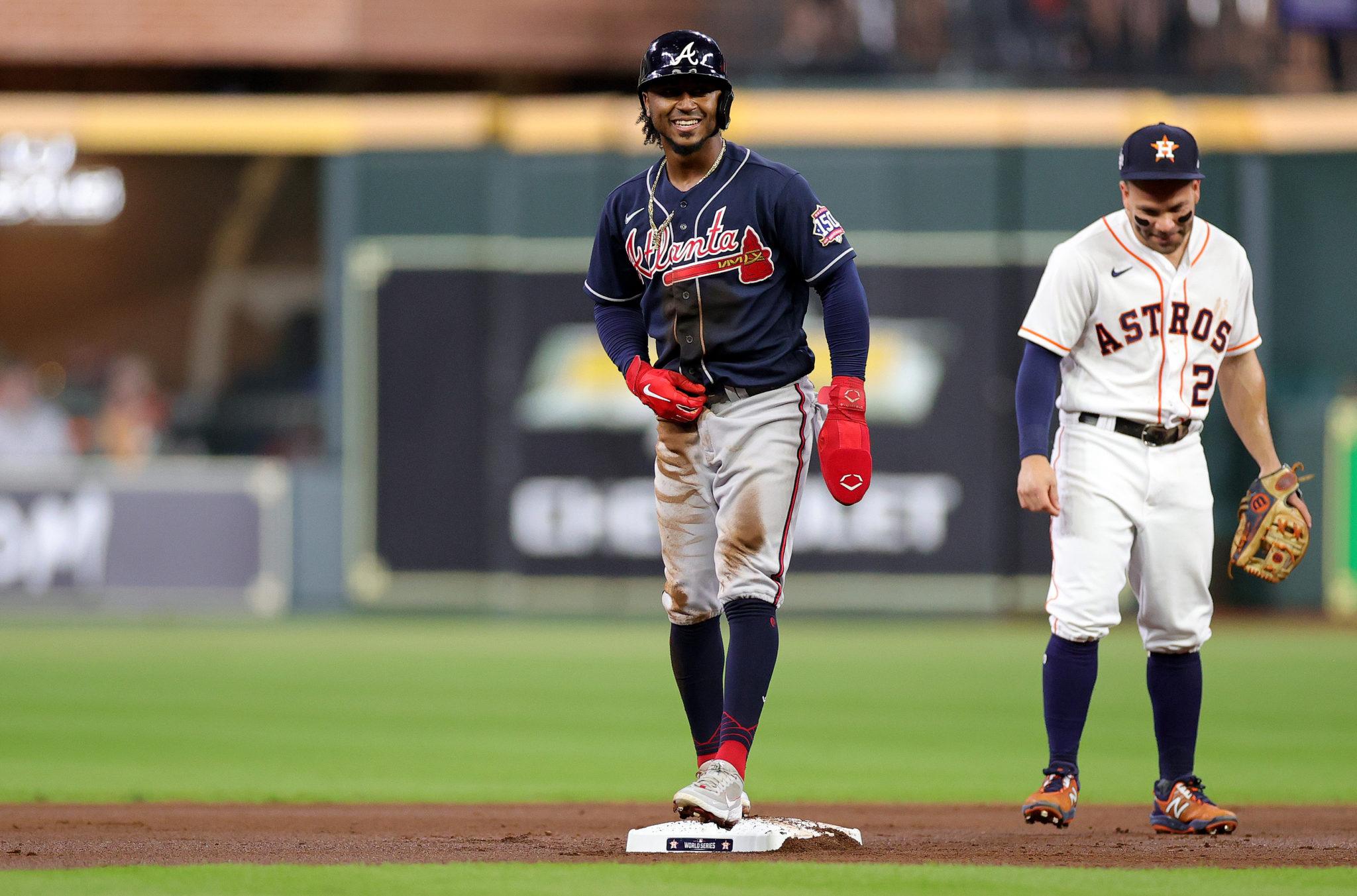 FanDuel Sportsbook now lists the Braves as the -160 pick in the World Series, with the Astros as +145 after their Game 1 loss.
Morton pitches on broken leg
The Braves could hardly have asked for a better start to Game 1. Jorge Soler led off the World Series with a home run, and Atlanta continue pouring it on, taking a 5-0 lead after the top of the third.
But Morton suffered a fractured right fibula in the bottom of the second, ultimately limiting him to just 2.1 innings of shutout baseball. Morton still threw to three batters after the injury, but he will miss the remainder of the World Series.
"He struck out a guy on a broken leg," Braves reliever AJ Minter, who took over for Morton, said afterwards. "It's pretty remarkable."
The injury will weaken Atlanta's rotation and stretch its bullpen heading into Game 2, but Braves manager Brian Snitker says his club can overcome that loss.
"We've been through this many times this year," Snitker said. "We're going to continue. It's not going to be an excuse or anything else. We're going to go out and continue to try and win games."
The Astros played a disappointing game on Tuesday, but remain in good spirits about their World Series hopes.
"This team is excellent at forgetting yesterday if you have negative events like we did today," Astros manager Dusty Baker told reporters. "I mean, you go in our clubhouse, I've never seen these guys worry. They know they can play, and they know they're going to rebound."
Urquidy, Fried earn Game 2 starts
Jose Urquidy (8-3, 3.62 ERA) will take the mound for Houston in Game 2. Urquidy has just one postseason appearance this year, giving up five earned runs in 1.2 innings against the Boston Red Sox in the ALCS.
"It's a lot different from the first time," Urquidy said of taking the ball in the World Series after his poor start against Boston. "I feel a lot more confident in myself, a lot more prepared. Having had that experience and having been in a lot of different stadiums with a lot of different noise, a lot of fans screaming different things at you, I think just gets you more prepared for different situations like this."
---
World Series Game 2 Odds (via FanDuel Sportsbook)
Atlanta Braves (Fried): +100
Houston Astros (Urquidy): -118
Series Winner
Braves: -160
Astros: +145
---
The Braves will counter with Max Fried (14-7, 3.04 ERA). Fried threw a great game against the Milwaukee Brewers in the NLDS, but struggled in two starts against the Dodgers in the NLCS, going 0-1 with a 5.91 ERA over 10.2 innings.
The Astros enter as the favorite in Game 2, with FanDuel Sportsbook making Houston the -118 pick over Atlanta (+100).