For the first five games of the 2021 World Chess Championship, fans and commentators lamented the lack of decisive results, wondering aloud whether it's even possible to see fighting chess in a high-level match anymore. But two wins from Magnus Carlsen not only flipped that narrative, but have put challenger Ian Nepomniachtchi on the edge of defeat.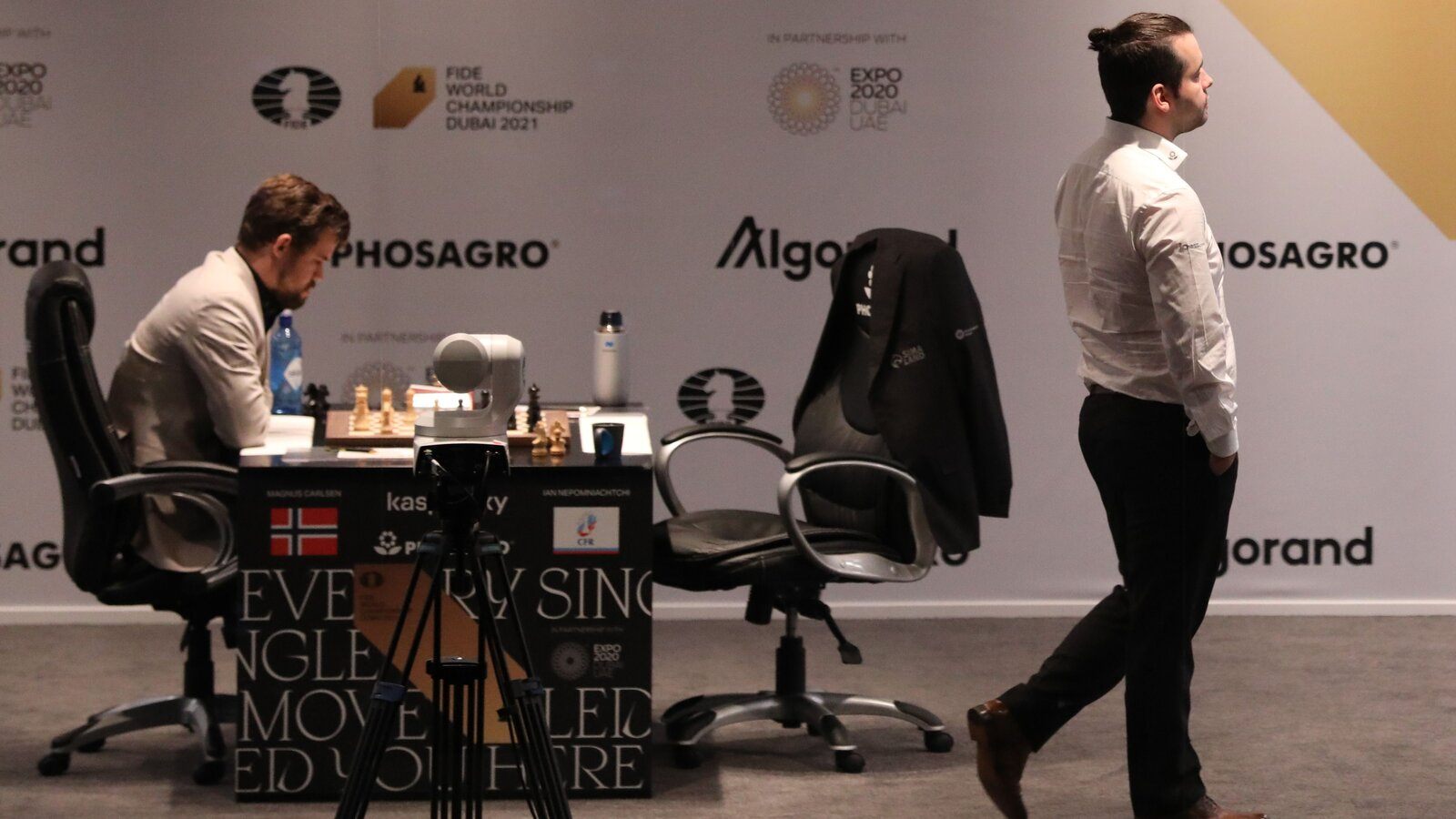 Carlsen now leads the 14-game match by a 5-3 score, leaving Nepomniachtchi with a mountain to climb against the World Champion.
Carlsen wins longest game in World Chess Championship history
The two players made World Chess Championship history on Friday. Carlsen outlasted Nepomniachtchi in a 136-move game that took almost eight hours to complete. The game set a new record for the longest ever in a World Championship, breaking the previous mark set in 1978 when Anatoly Karpov and Viktor Korchnoi played to a 124-move draw.
It also marked the first decisive result in a World Chess Championship since Carlsen beat Sergey Karjakin in their 2016 match.
"Obviously I'm elated to get this result," Carlsen said afterwards. "It was never easy, nor frankly should it be, and there was a lot of the same emotions as the game that I won against Karjakin, where it was just a marathon there as well."
The win gave Carlsen a 3.5-2.5 lead with eight games remaining to play. Game 7 resulted in a short draw, a predictable result as both players recovered from their marathon the day before.
Sunday's Game 8 provided what could be the turning point of the match. Carlsen took White and the two waded into a symmetrical position in the Petroff Defense. After Carlsen castled, Nepomniachtchi surprised him with an aggressive h5 pawn push. Carlsen thought for 40 minutes before eventually playing the quiet Qe1+, a move that likely should lead to a safe, drawish position after a queen trade.
"Of course after h5 I was expecting a more tense game," Nepomniachtchi said afterwards. "Qe1+ was a brilliant practical decision, just to offer a draw silently."
Nepo falls apart in Game 8 loss
Nepomniachtchi refused the implicit draw offer, instead playing Kf8. It was the first in a series of odd decisions by the challenger that left Carlsen with a small but lasting advantage. Nepomniachtchi would later blunder a pawn, and Carlsen coolly converted the advantage in an overwhelming queen endgame. Unlike the Game 6 marathon, it took the champion just 46 moves to convert his second win in three days.
"I believe it's about the level of chess," Nepomniachtchi said of the loss. "I think in the beginning of the match, I got quite some chances, and hopefully if I play well, I will keep getting these chances, so it's about my own play, and I don't think I should think about the score. Indeed, it would be betting to have an equal score instead of this one, but we have what we have."
Oddsmakers now see Carlsen as the overwhelming favorite to win the match. Unibet is no longer offering odds on a Carlsen victory; however, they do list Nepomniachtchi as a +1400 underdog to stage a dramatic comeback. Carlsen stands as a -134 favorite, even with a 2.5-game spread in the final match result.
The World Chess Championship resumes on Tuesday for Game 9 of a scheduled 14. Unibet lists Nepomniachtchi as a +600 pick to earn his first win with White, with Carlsen at +350 to extend his lead with Black. A draw will return -240 odds.