A rare Mike Trout signed rookie card fetched $900,000 at auction on Wednesday in what is turning out to be a hot sports memorabilia market. Trout's card smashed the auction record for a modern-era baseball card and made banned sports bettor Dave Oancea a happy man.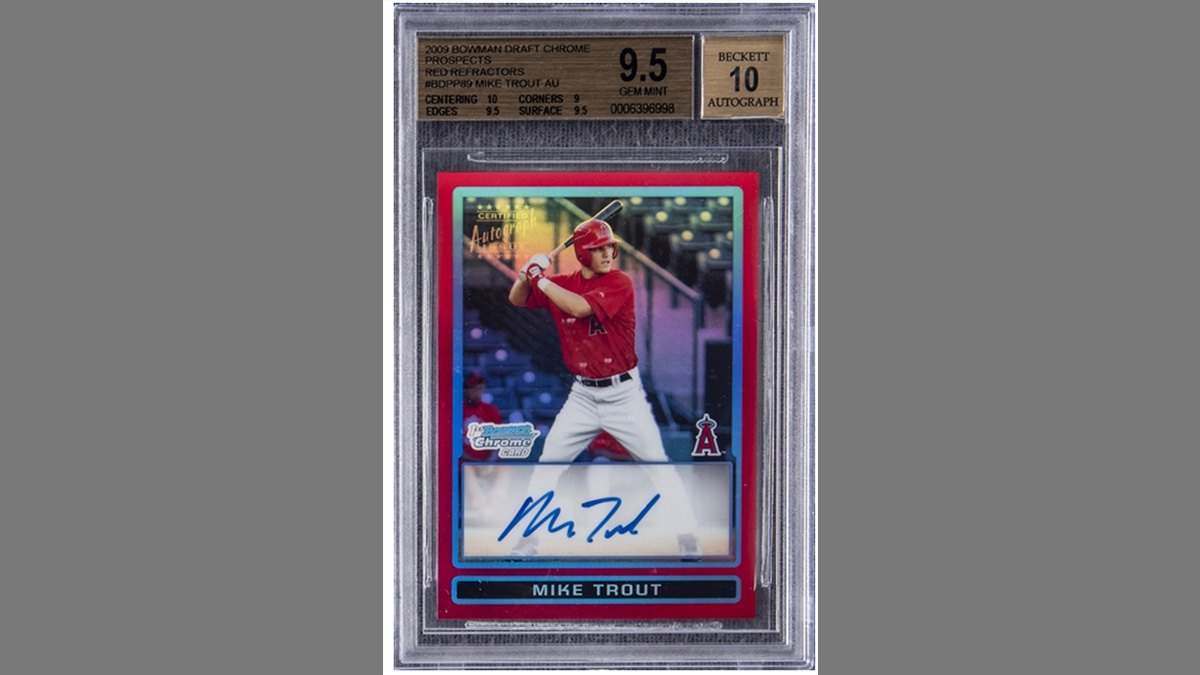 This sports memorabilia auction season is one of the hottest in memory. Some of the demand was expected. For instance, experts were predicting a strong season for NBA collectibles. Kobe Bryant's estate put a number of items on the auction block. Meanwhile, collectors assumed Michael Jordan memorabilia demand would skyrocket after the release of "The Last Dance," ESPN's documentary series featuring the NBA legend.
The Angel's center fielder's record-breaking card price, however, demonstrates today's memorabilia demand extends beyond a select NBA few. It also proves that Trout card collector, Dave Oancea (aka "Vegas Dave "), knows there's more than one way to profit from sports.
Vegas Dave Nets $720,000 From Trout Card Auction
Oancea bought the 2009 Bowman Chrome Draft Prospects Trout Red Refractor card (#5 in the series of 5) a little more than a year ago for $180,000. On Wednesday, it sold for $900,000 at Goldin Auctions. The windfall couldn't happen at a better time for Vegas Dave.
Last May, Oancea took a plea deal that resulted in a three-year ban from sports betting. He also agreed to forfeit $550,000. But it seems Oancea is more than able to scratch out a living, even if sportsbooks are currently off-limits. After all, he has more rare Trout rookie cards to sell, if need be.
In May 2018, Oancea bought the only Trout Superfactor card in existence for $400,000 on eBay. He also owns eight, 2009 Bowman Chrome Draft Prospects Trout Orange Refractor cards, though they're not quite as rare; 25 of the 2009 Trout orange refractor cards were produced. If the sports memorabilia market stays this hot, that collection should be worth millions at auction.
Other Hot Sports Memorabilia Auction Items
Even before the global pandemic shut down sports across the globe, the memorabilia market was heating up. In February, a rare 2003-04 Upper Deck card featuring LeBron James and Michael Jordan sold for $900,000 to a private collector.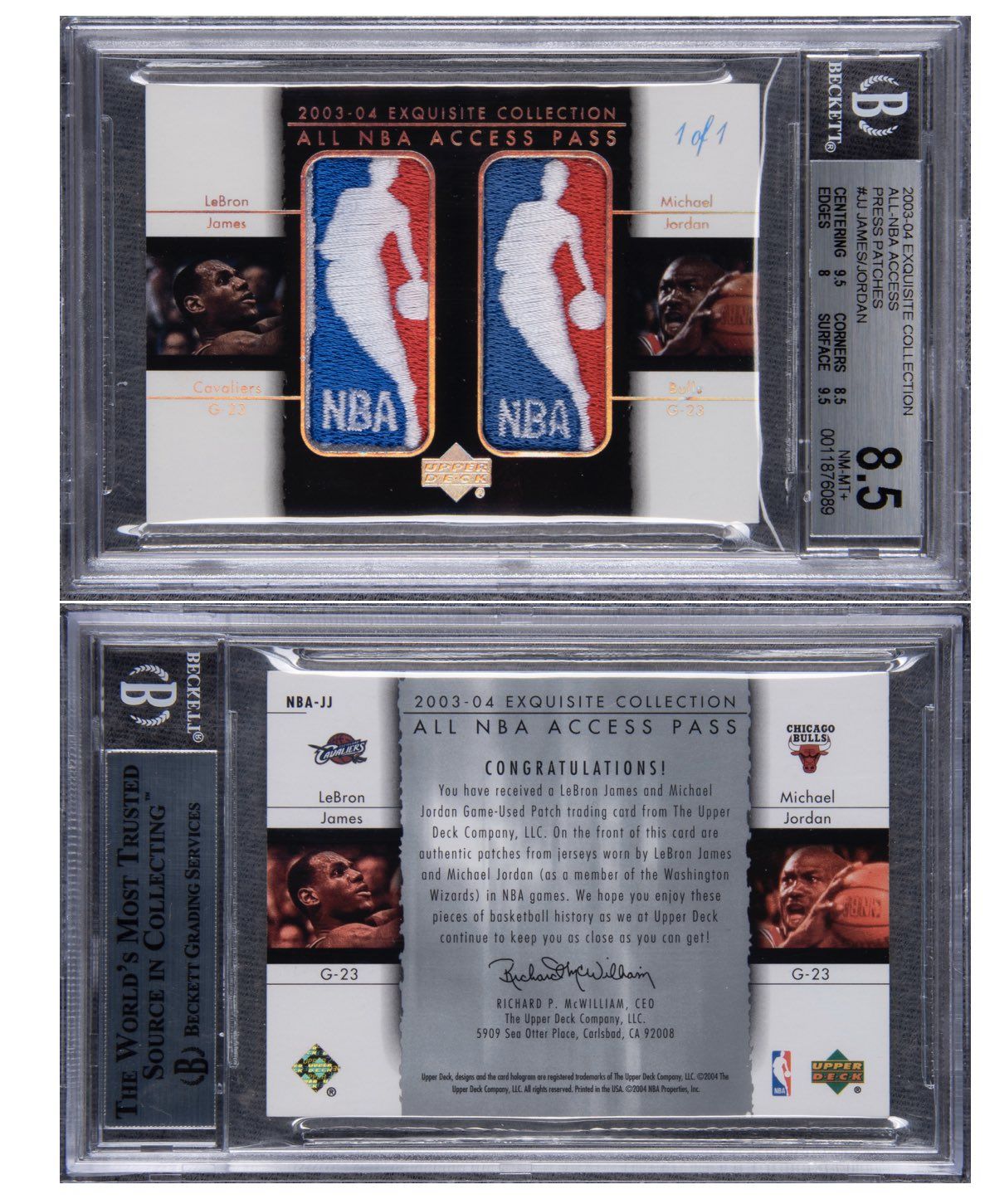 After the suspension of major league sports, the memorabilia market seemed to shift into overdrive. It's as if fans are channeling their pent up demand for live sports into collectibles. Although some spring auctions are still in progress, many of the completed auctions have exceeded expectations.
A rookie jersey worn by LeBron James sold for $362,500. A 1986-87 Fleer Michael Jordan card sold for $97,200. The Lakers 2000 championship ring that Kobe Bryant gave to his mother fetched $201,250.
It's possible that more records could fall before the final spring auction gavel. It's unlikely, however, that we'll see another modern-era baseball card top the Trout rookie card this season.
Is Vegas Dave happy with the Trout card auction results? You bet.