Sports bettor David Oancea, known as "Vegas Dave" in the gambling world, will have to stay out of Las Vegas sportsbooks for three years after a judge issued him his sentence for a misdemeanor charge on Monday.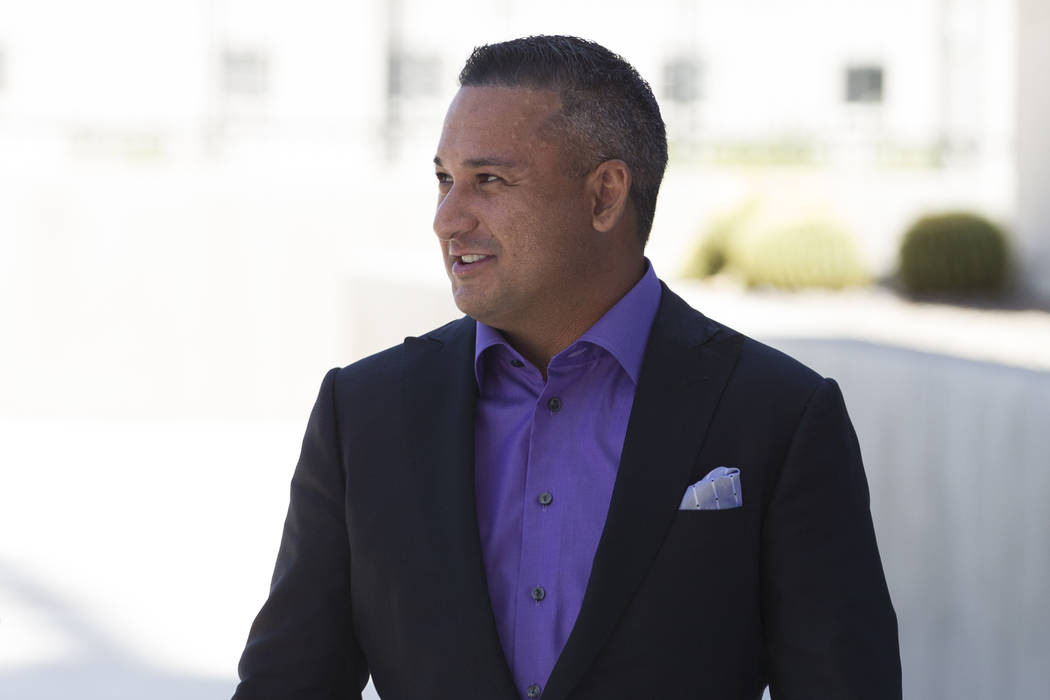 Oancea agreed to plead guilty to a misdemeanor count of causing a violation of record keeping and procedures in January after facing 19 felony counts related to what authorities said was a scheme to use other peoples' Social Security numbers to open player accounts at casinos.
Vegas Dave Gets Probation, Community Service
In total, the alleged crimes involved transactions that totaled more than $1.2 million.
As a part of the plea deal, Vegas Dave agreed to forfeit more than $550,000. On Monday, US District Judge Jennifer Dorsey issued the sportsbook ban, in addition to three years of probation, mandatory gambling treatment, and 150 hours of community service.
That was a little less than prosecutors were hoping for, as they had asked for a sentence of 300 hours of community service and five years' probation.
3.5 years ago I was indicted by the Federal Government for 19 alleged felonies and 40 years in prison. Today I walked out with zero felonies and a free man. God is Great pic.twitter.com/To0Ntf8IsV

— Dave Oancea (@itsvegasdave) May 20, 2019
Oancea immediately took to social media to express his pleasure over the sentencing to his followers.
"3.5 years ago I was indicted by the Federal Government for 19 alleged felonies and 40 years in prison," Oancea wrote. "Today I walked out with zero felonies and a free man."
Royals Bets Led to Widespread Fame
Vegas Dave has been a fixture in the Las Vegas sports betting community for more than 15 years now, but his handicapping fame grew exponentially in 2015.
Early in the baseball season, Oancea made what appeared to be an outlandish bet, wagering about $100,000 on the Kansas City Royals to win a championship over the course of the season at odds as high as 30/1. In the end, the Royals beat the New York Mets in the World Series, earning him more than $2.45 million.
"I had a lot of naysayers," Oancea told the Kansas City Star. "Even in the World Series, I had people saying I was crazy, the Mets were going to take it. I just kept my mouth shut and let them do their thing, the Royals."
His run didn't end there. He also bet heavily on Holly Holm to beat the then undefeated Ronda Rousey at +1,100, turning $20,000 into $240,000 in the process.
That fame helped make Vegas Dave a household name. He appeared prominently in the Showtime documentary series "Action," which showed him earning six figures in a single day in sales from his handicapping business, but didn't spend much time talking about his legal issues.
While Oancea may not be allowed in Vegas sportsbooks for the next three years, he was already back at work as a handicapper on Monday, promising to provide picks for his followers. And in his view, his brush with the law was just another opportunity to show that he's not afraid of taking action, no matter the risks.
"True to who I am – a gambling man – I bet on myself and decided at that moment to stand up for my constitutional rights and to defend my freedom and innocence," Oancea wrote in a Facebook post.