ESPN announced it's moving up the air date for "The Last Dance", a 10-part documentary series on basketball legend Michael Jordan. The highly anticipated series on one of the world's greatest professional athletes will air on Sunday nights starting April 19, 2020.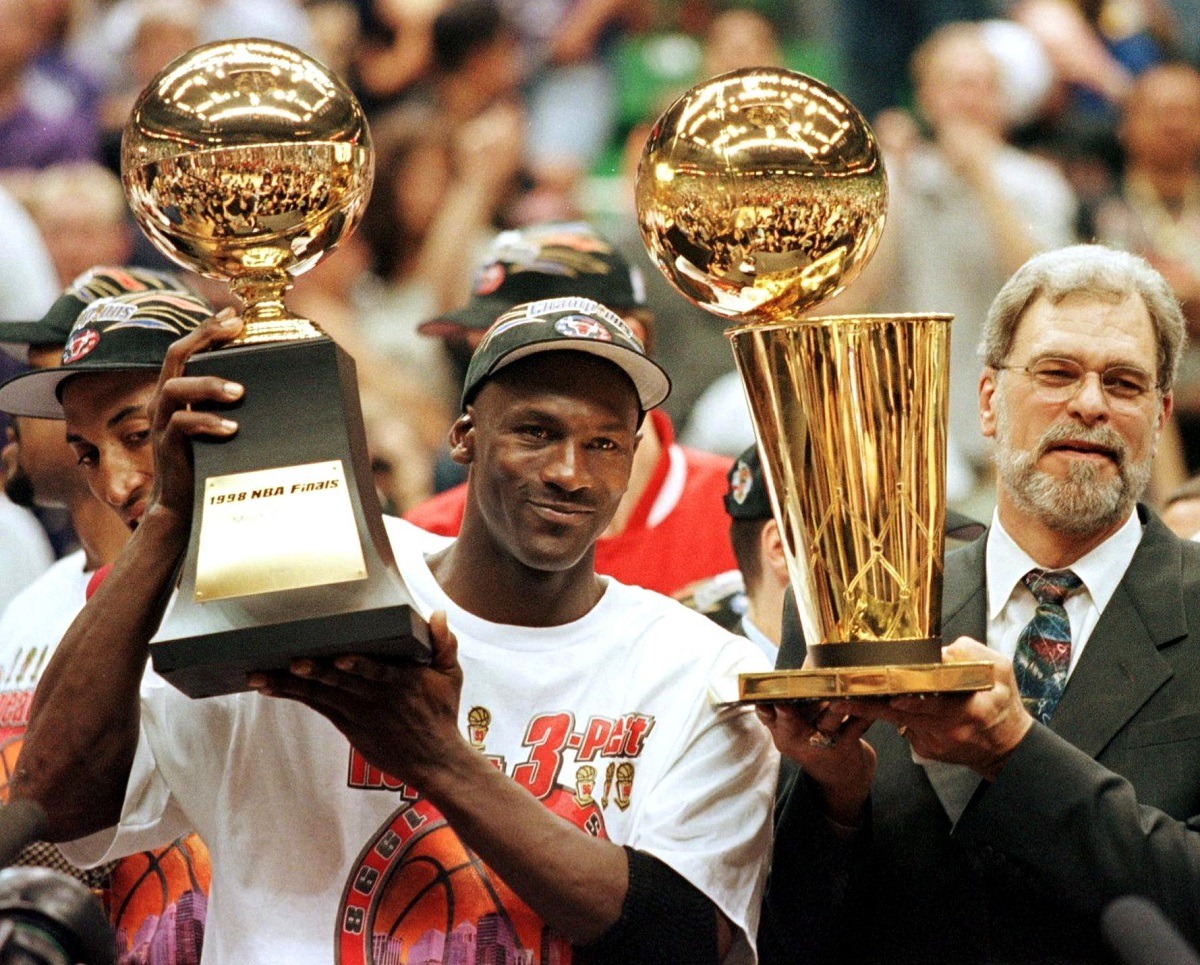 The series will focus on the final championship season for the 1997-98 Chicago Bulls dynasty that produced six NBA championships between 1991 and 1998.
"Michael Jordan and the '90s Bulls weren't just sports superstars, they were a global phenomenon," said director Jason Hehir.
"We've heard the calls from fans asking us to move up the release date for this series," said ESPN. "We're happy to announce that we've been able to accelerate the production schedule to do just that."
The Bulls secured a pair of three-peat titles with victories in 1991-93 and 1996-98. Jordan retired to pursue a career in minor league baseball after his father died in 1993.
Jordan, now 57, is currently the owner of the Charlotte Hornets. He played 13 seasons with the Chicago Bulls with a premature retirement in the middle of his tenure in the Windy City.
After capturing three more titles with the Bulls, Jordan retired again after the 1997-98 season. However, Jordan returned to the NBA in 2001 for two seasons with the Washington Wizards before finally hanging it up for good at the end of the 2003 season.
Moving Up Air Date for Air Jordan
Initially, ABC and ESPN had scheduled a June release date to coincide with the NBA Playoffs. However, in the wake of the coronavirus pandemic, ESPN moved up the air date to April 19.
"As society navigates this time without live sports, viewers are still looking to the sports world to escape and enjoy a collective experience," said ESPN in an official statement. "This project celebrates one of the greatest players and dynasties ever, and we hope it can serve as a unifying entertainment experience to fill the role that sports often play in our lives, telling a story that will captivate everyone, not just sports fans."
Jason Hehir is no stranger to sports documentaries. He directed "The Fab Five" (2011) for ESPN. He also directed three, 30 for 30 docs including one on the 1985 Bears and another on the relationship between Bernard King and Ernie Grunfeld. In 2018, Hehir directed the Andre the Giant documentary for HBO.
Hehir worked on this Jordan docu-series for more than three years.
"Making 'The Last Dance' was an incredible opportunity to explore the extraordinary impact of one man and one team," Hehir explained. "We searched far and wide to present the definitive story of an era-defining dynasty and to present these sports heroes as humans. I hope viewers enjoy watching our series as much as we enjoyed the opportunity to make it."
Non-US viewers and international fans of Michael Jordan will be able to watch 'The Last Dance' documentary series on Netflix.
No one is more excited to see this documentary than LeBron James. King James tweeted his excitement and even used a popcorn emoji.
April 19th can't come fast enough. I CAN NOT WAIT!! 🗣Yessir!🍿 #LastDance

— LeBron James (@KingJames) March 31, 2020
Last year, ESPN released a 30 for 30 documentary on Jordan's teammate, Dennis Rodman.