The COVID-19 pandemic made the Kentucky Derby Trail so windy and unpredictable that All Other 3-Year-Olds closed as the 3/1 favorite in Pool 4 of the Kentucky Derby Future Wager (KDFW).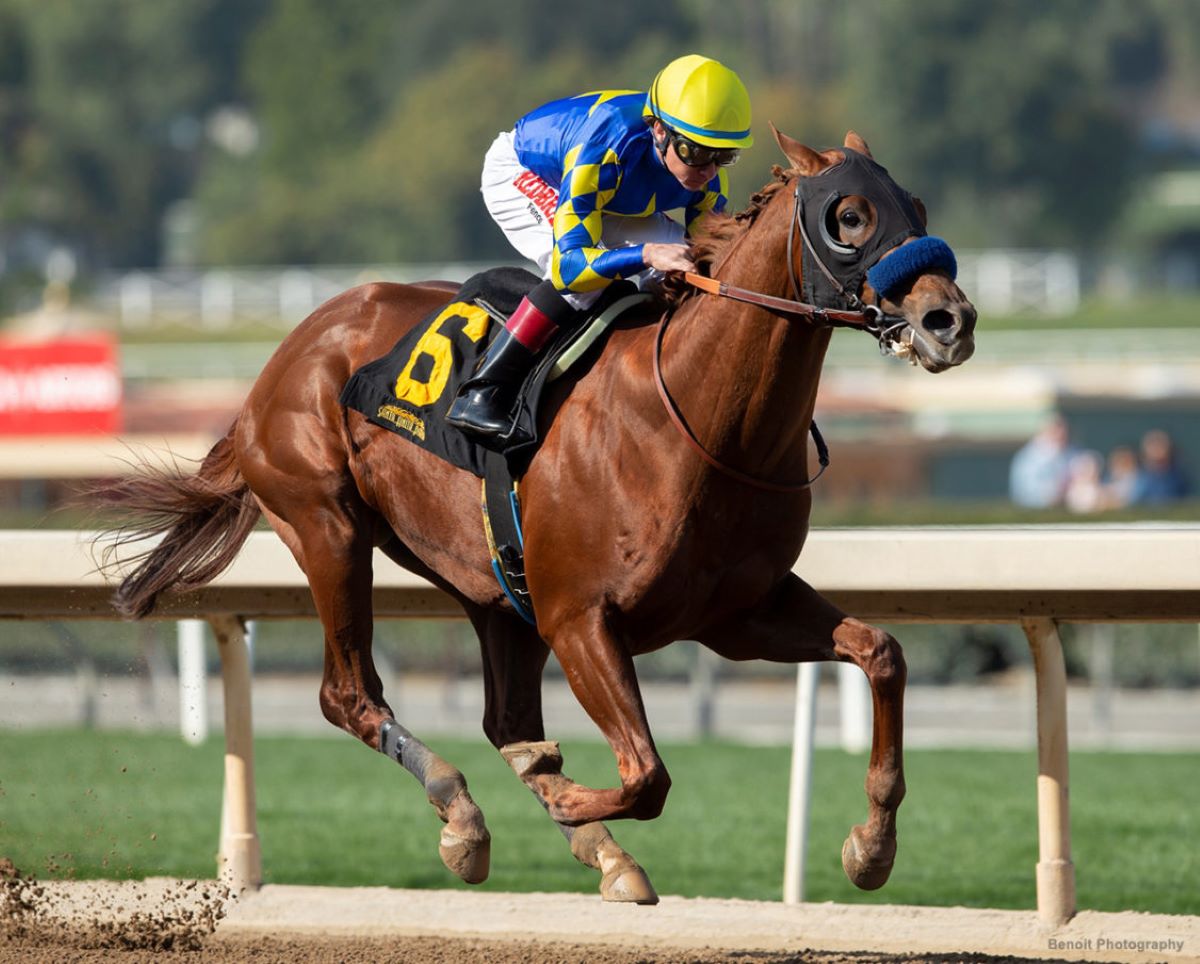 Churchill Downs officials rescheduled the Derby for Sept. 5 – 22 weeks away. They are still figuring out what late spring and summer races will go on the Trail, so it makes sense bettors seeking better odds than what they'll find race day are doing their own waiting and seeing. They're waiting and seeing even with a deep – but largely unproven – class of 3-year-olds.
It illustrates what kind of flux the Derby future markets currently deal with, along with the unpredictability of anticipating a horse's form the first Saturday of September, instead of the first Saturday of May.
The Kentucky Derby and Kentucky Oaks future pools each consist of 24 wagering options: 23 horses and an "All Others" that covers all other 3-year-old colt and geldings for the Derby and all other 3-year-old fillies for the Oaks. The pools begin in November and odds typically get revised monthly, with the April pool released April 3.
Churchill Downs officials haven't released dates for future pools.
Tiz the Law, Charlatan Next Up
Florida Derby winner Tiz the Law and untested phenom Charlatan, who won his first two races – both allowances — by a combined 16 lengths, are the co-second choices at 5/1. Charlatan attracted $17,364 in win bets, only $89 more than Tiz the Law.
Tiz the Law leads the Kentucky Derby points standings with 122. Not only has Charlatan yet to run a Derby qualifying race, he's yet to run a stakes race – graded or otherwise.
Behind those two are Rebel Stakes winner Nadal and Breeders' Futurity winner Maxfield, both at 9/1. Sidelined by an ankle injury, Maxfield has not run since winning that Breeders' Futurity at Keeneland by five lengths and he's clearly a horse benefiting from the Derby delay.
Also drawing attention are San Felipe winner Authentic (10/1) and runner-up Honor A.P. (15/1). Both were expected to run the Santa Anita Derby, since scuttled due to Santa Anita's closure. No date is set for its rescheduling.
---
Kentucky Derby Futures Betting
#24 All Other 3-Year-Olds (3-1)
#3 Charlatan (5-1)
#22 Tiz the Law (5-1)
#12 Maxfield (9-1)
#15 Nadal (9-1)
#1 Authentic (10-1)
#8 Honor AP (15-1)
#23 Wells Bayou (28-1)
#5 Ete Indien (29-1)
#7 Gouverneur Morris (31-1)
#4 Enforceable (33-1)
#18 Sole Volante (34-1)
#9 King Guillermo (36-1)
#20 Thousand Words (45-1)
#13 Mischevious Alex (46-1)
#14 Modernist (50-1)
#19 Storm the Court (53-1)
#10 Major Fed (54-1)
#2 Basin (56-1)
#21 Three Technique (63-1)
#11 Max Player (67-1)
#16 Ny Traffic (71-1)
#17 Shivaree (85-1)
#6 Excession (85-1)
Source: twinspires.com
---
Sharp Drop After Honor A.P.
The Derby futures numbers drop off from there. Louisiana Derby winner Wells Bayou is next at 28/1, followed by Fountain of Youth winner Ete Indien (29/1), who was third in the Florida Derby. Gouverneur Morris and Enforceable follow at 33/1.
Five-time Derby-winning trainer Bob Baffert trains Charlatan, Nadal and Authentic. Barclay Tagg, who trained 2003 Derby and Preakness winner Funny Cide, handles Tiz the Law. Brendan Walsh trains Maxfield and John Shirreffs, who trained legendary filly and mare Zenyatta, guides Honor AP.