In a normal year, what Tiz the Law did last Saturday – dismantle the strongest field of 3-year-olds assembled to date – would put the horse racing world in the center of his hoof. His effortless, 4 ½-length victory in the Grade 1 Florida Derby stamped him as the prohibitive favorite to win the Kentucky Derby.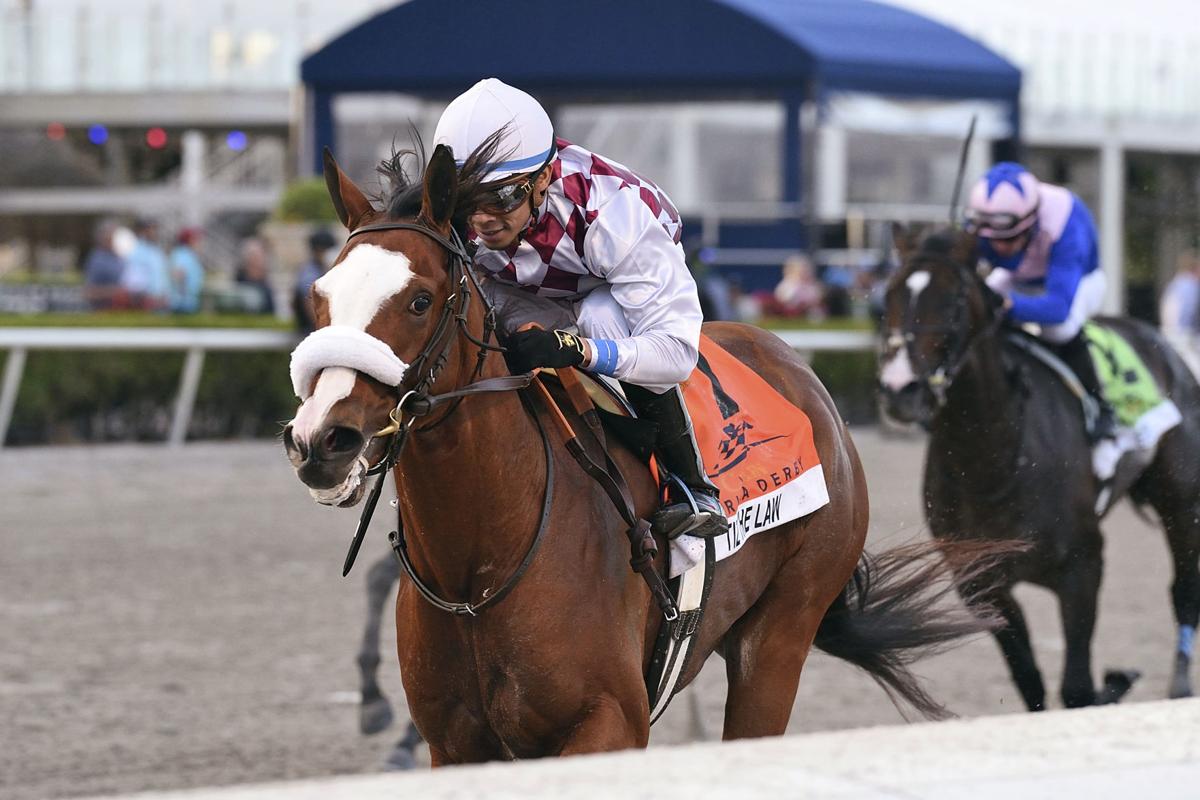 In a normal year. Which 2020 clearly is not.
Tiz the Law is not a normal 3-year-old. He's special. Very special. The Jockey Club reported 21,624 live foals in 2017. Barring anything unforeseen, Tiz the Law will be one of 20 horses to start the Kentucky Derby. He is special to the number of 0.00092% of his 3-year-old contemporaries. That's how many 2017 foals eventually find the Churchill Downs starting gate.
And that's the issue this New York-bred son of Constitution faces in this abnormal year. With the Derby pushed back four months to September, can Tiz the Law remain special in the fall? Can he retain his remarkable form throughout the spring and summer? Did he peak too early?
Maturity Factors Come Into Play
It's one thing to win a 1 ¼-mile race in the spring, especially when you're in form. It's quite another to win one four months later. Time, history and simple maturity factors bear that out. Some 3-year-olds, like Tiz the Law, mature early. Others, like Arrogate in 2016, Curlin in 2007 and, Tiz the Law's grandsire on his dam's side – Tiznow in 2000 – mature later.
All three of those horses matured into form in midsummer and dominated in the fall. It's not a stretch to say all three could have won a September Derby. Nor is it a stretch to say time and maturity are not on Tiz the Law's side.
Neither is history. Putting aside Maximum Security's first-across-the-line finish last year and his subsequent impressive fall, none of the last four Derby winners won a race after June. Even Triple Crown winner American Pharoah wore down in the summer of 2015, beaten handily by Keen Ice in the Travers. So did California Chrome, who lost twice to Bayern in the fall of 2014 — a horse he beat handily in the spring.
Fast Company Awaits Tiz The Law
Tiz the Law's connections know what awaits. Jack Knowlton, the operating manager for Sackatoga Stables, the syndicate that owns Tiz the Law, said on The Horse Ownership podcast "A lot of horses are going to have a chance to catch up that I don't think would have been as competitive the first Saturday in May."
This all goes back to one sports cliché that is truer than any other when it comes to horse racing. More than any other sport, racing turns "What have you done for me lately" from cliché to gospel. Everything comes back to past performances. Everything goes through the prism of "What happened last time? The time before? The time before that?"
What has Tiz the Law done lately? He's won four races: three of those graded stakes and two of those — the Florida Derby and last fall's Champagne Stakes at Belmont — Grade 1s. He proved Saturday that going 10 furlongs won't be an issue. And he proved that right now, he is the best 3-year-old in the country.
Aside from him, the field Tiz the Law blitzed at Gulfstream last Saturday had three horses who, at one time were — or currently are — among the top 10 Derby prospects, including Ete Indien, Gouverneur Morris, and Independence Hall.
You don't beat a field like that by 4 ½ lengths without talent, speed and pedigree – all of which Tiz the Law has in abundance.
But will that travel over five months? Will he have his form in the fall? In a normal year when Tiz the Law could prove his mettle on the first Saturday of May instead of the first Saturday in September, that would be saying a lot more than it says now.