UFC welterweight fighter Mike Perry was involved in a videotaped physical altercation on Tuesday at a Lubbock, Texas, restaurant. In the video, which was posted on Wednesday, Perry is asked to leave Table 82 restaurant. He's heard yelling racial slurs and arguing with his girlfriend, who attempted to get him to leave the establishment. He then punched an elderly man, knocking him unconscious.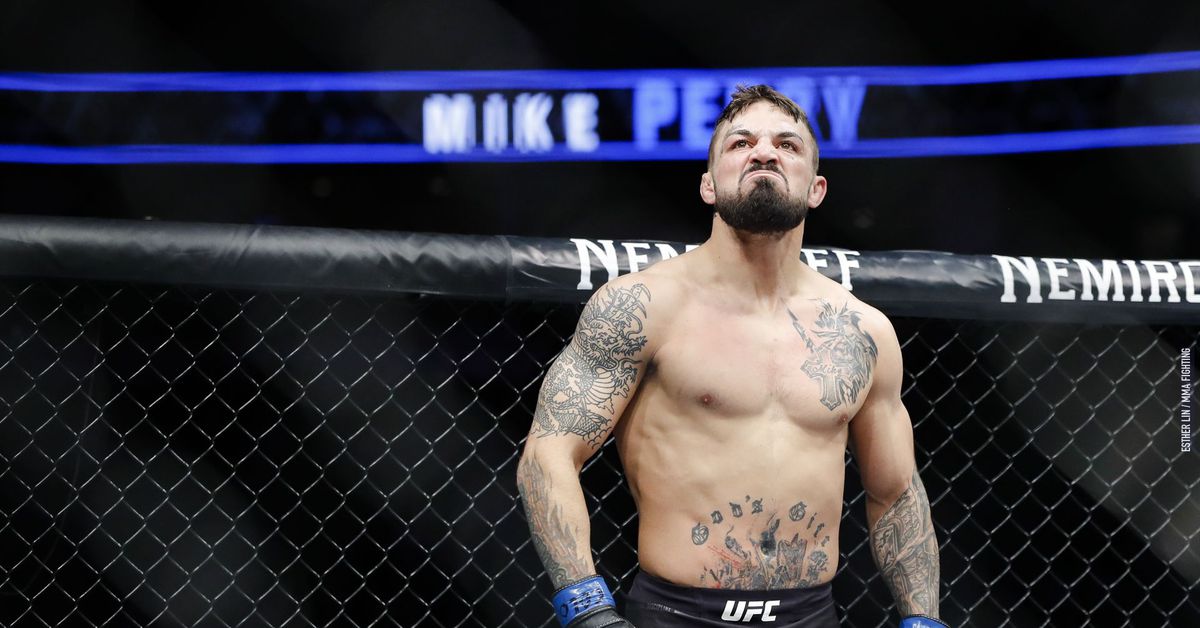 Before the cellphone video, which was first shown on TMZSports.com, Perry allegedly struck two other people in the restaurant, including a woman, according to the police report. Police were called to the scene, but no arrests were made. Perry contended that the people he struck had "put hands on him."
@fightoracle whats the betting line on whether perry gets cut for this? pic.twitter.com/bMsl1wB2qA

— Ⓙⓞⓔⓨ ⑧⑦ (@J0EY87) July 9, 2020
The UFC put out a statement on Thursday evening saying it doesn't condone Perry's actions.
"UFC is aware and troubled by the video that was released last night concerning Mike Perry," the statement read. "The conduct displayed by Perry is not reflective of that of our organization. Perry apologized for his behavior and acknowledged he was disappointed with himself that his actions may have reflected poorly on UFC. He further acknowledged that he believes he has some issues related to alcohol abuse and has informed UFC that he has committed to immediately seek professional treatment, including substance and behavioral counseling. At this time, UFC has informed Perry that he will not be offered a bout, and the parties have agreed to evaluate next steps for Perry following the completion of his treatment program."
Perry Incident Follows Latest Victory
Perry is two weeks removed from his victory in the octagon over Mickey Gall. He was a -286 favorite, defeating Gall, who was at +220 to win, by unanimous decision.
Perry, who had lost his two previous fights, made news with his unusual strategy in the Gall fight. He told his corner crew to stay home and replaced them with his girlfriend. Some criticized the move, but they couldn't find fault in the result.
The same can't be said of the incident at the restaurant. Former UFC welterweight Ben Askren posted on Twitter that, "As bad as that was, can't say it was unexpected, dude is a loose cannon."
Others have criticized Perry in the past for his liberal use of racial slurs. He justified his actions by claiming he is 2% black.
Following in Conor McGregor's Footsteps
Perry isn't the first UFC fighter to cause trouble outside of the ring. Conor McGregor has had many dubious incidents in and out of the octagon. In March 2018, McGregor attacked two busses containing UFC fighters in a parking area at the Barclays Center in Brooklyn, New York. He pled guilty to a disorderly conduct charge and was given community service.
In October of that year, McGregor got a six-month ban and a $50,000 fine for a brawl that erupted after his fight with Khabib Nurmagomedov.
Five months later, McGregor was arrested in Miami. He allegedly smashed the phone of a fan who was trying to get a picture. The charges were later dropped.
A month later, in April 2019, McGregor was caught on video punching an elderly man in an Irish pub. The victim reportedly refused some of McGregor's signature brand of whiskey.