UFC 249 will feature some of the best MMA fighters in the world, but it won't look like a typical pay-per-view event thanks to the extensive safety measures being taken for the show.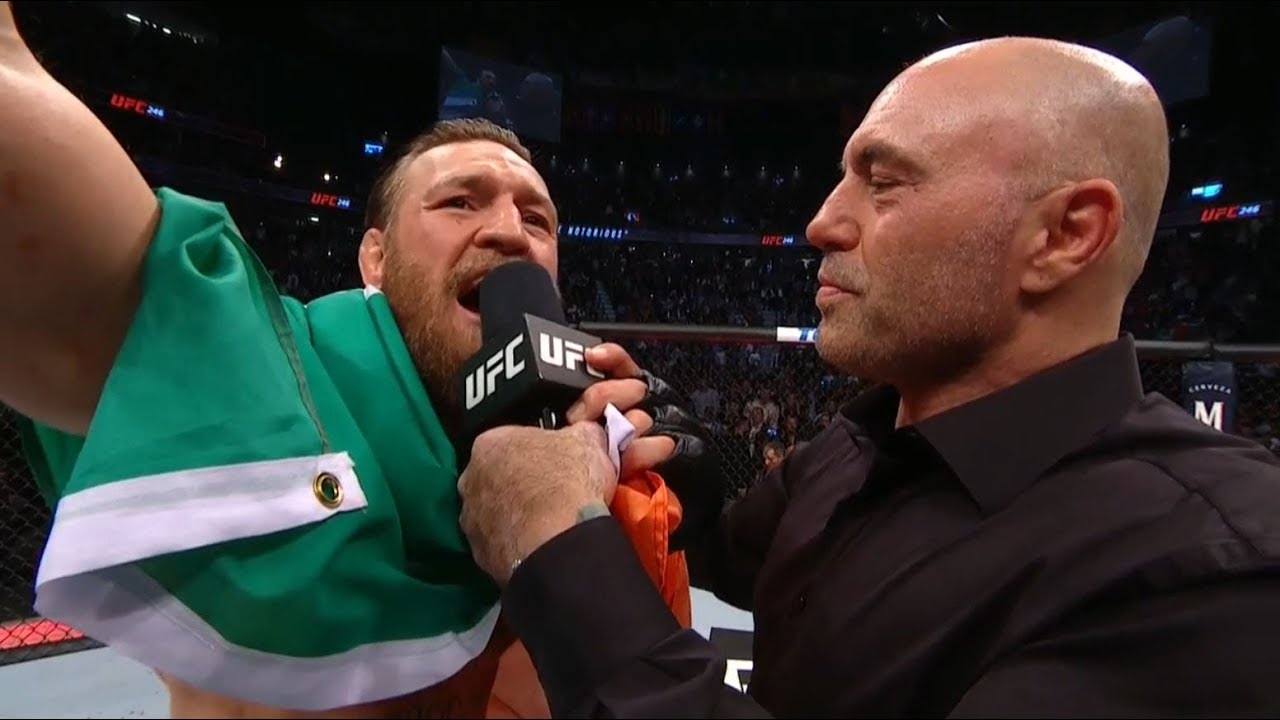 UFC executive vice president of operations and production Craig Borsari told ESPN that the company is implementing a range of new protocols for Saturday's card, which will be the first for the promotion since March.
Smaller Crew Will Wear Protective Gear
In one major on-camera change, winners won't do their post-fight interviews in the Octagon. Instead, the winning fighter will be taken to an isolated area and be given a sanitized headset on which they will conduct a remote interview with UFC commentator Joe Rogan.
Rogan will be joined on the UFC 249 broadcast by play-by-play man Jon Anik and heavyweight fighter Daniel Cormier. The three will not sit together and, instead, will be at separate tables while they call the fights.
In addition, all crew members will wear protective equipment, including masks and gloves. According to Borsari, the size of the crew will be reduced from about 130 to less than 90 people. As with any event happening at the moment, there will be no fans in attendance. Borsari thinks the lack of crowd noise may actually enhance the experience for viewers at home.
"For fight fans, I think some of them maybe even prefer being able to hear corner audio a little clearer because you're not combatting that with 20,000 people screaming," Borsari told ESPN. "Hearing some of that instruction for a true, avid, fight fan can be really interesting. It can offer some insights you wouldn't typically get."
Testing remains an ongoing issue in the United States. The UFC has informed fighters that they will be administered COVID-19 tests by the company's medical team ahead of UFC 249.
"We were in a position where it wasn't difficult for us to procure the right amount of tests to keep everybody safe," Borsari told ESPN.
Creating a Safety Blueprint for Future Events
UFC president Dana White has emphasized that the May 9 show will be as safe as possible for everyone involved in putting on the event.
"We're gonna have an overabundance of safety," White told TMZ two weeks ago. "We're gonna spend whatever it costs to make sure the fighters, their camps, the commission, the referees, our production people, and everybody is safe that's gonna go to this event."
Tony Ferguson will battle Justin Gaethje for the interim lightweight title in the UFC 249 Main Event. FanDuel Sportsbook has Ferguson (-174) as the favorite over Gaethje (+148) in the bout.
While UFC officials are confident that they're doing what they can to put on a safe event this Saturday, Borsari says it is likely that protocols will change from show to show.
"A big reason behind that is because this hasn't been done," Borsari told ESPN. "There's no road map. There's no blueprint on how to do this, and how to do this the right way."