It was another disappointing finish in the FedEx Cup Playoffs for Tiger Woods, as the golfer will miss the Tour Championship for the second consecutive year. Woods needed to finish in the top 5 to move onto East Lake for next week's Tour Championship. He was listed before the tournament at 40/1 to win.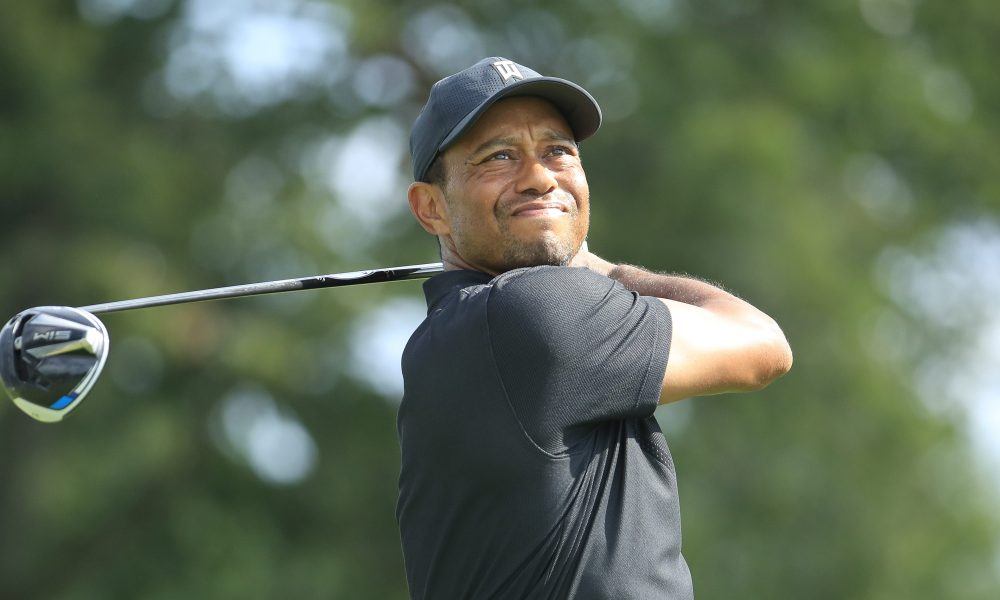 There was no cut at the BMW Championship, but had there been, Woods probably wouldn't have made the weekend. The 44-year-old shot opening rounds of 73, 75. He then posted two more over-par rounds (72, 71), and limped home to an 11-over par that tied him for 51st out of 69 golfers.
Even though he had his fourth round in the 70s, Woods tried to be optimistic.
"I didn't play as well as I wanted to the first couple days," Woods said. "Today was nice. I hit the ball really well, and made only a couple putts. But today was more indicative of how I want to play in a couple weeks."
Woods Had Slim Chance to Make Tour Championship
After opening with a 3-over 73, Woods put himself in a hole he was never able to crawl out of, especially after following it up with a 5-over 75. Shooting four rounds over par isn't something Woods is accustomed to; he's only done it one other time in a non-major championship tournament, the 2010 WGC-FedEx St. Jude Invitational. In that event, Woods shot rounds of 74, 72, 75, and 77, finishing tied for 78th.
Another telling statistic is that Woods didn't make a birdie or better on a par 5 in four rounds. That's the first time he's done that since the 2014 Farmers Insurance Open.
Woods blamed his performance on a lack of control, both off the tee and approaching the green.
"Well, it's me missing the ball in the wrong spots," Woods said. "When I missed in the correct spots, I was able to advance in the correct spots, make putts. But if I missed them in bad spots, this golf course will certainly punish you."
Preparing for US Open
If there's one positive Woods can take from this week, it's that he got four rounds on Olympia Fields. The course played like a US Open golf course, which will be the next event for Woods.
The US Open is Sept. 17-20 at Winged Foot Golf Club in Mamaroneck, New York. Woods played a practice round there before the BMW Championship, and said Olympia Fields was more difficult.
"This golf course was basically a U.S. Open, with the rough being as high as it is and fairways a little bit narrow," Woods said. "Look at the scores, and I don't think that we've seen scores like this in a non-major in a very long time. This was a great ramp-up for me for the US Open. I wish I was playing next week, but I've got a couple weeks off."
Given his performance at Olympia Fields, should Woods be listed at 20/1 to win, or should his odds be higher?