Rafael Nadal added to his legacy as one of the greatest tennis players of all time on Sunday, crushing Casper Ruud in straight sets to win his 14th French Open title.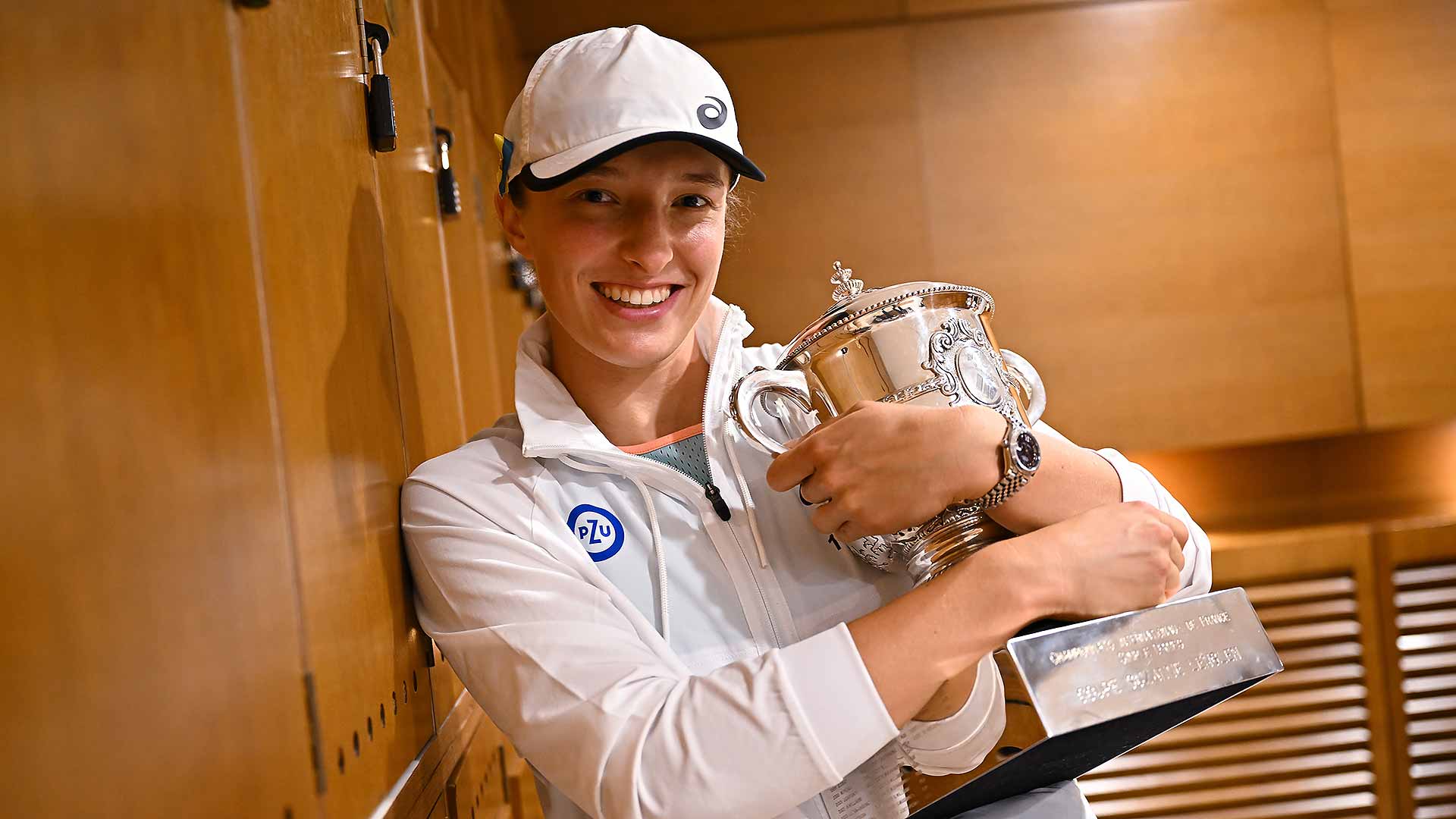 The 6-3, 6-3, 6-0 win gave Nadal his 22nd Grand Slam victory, two ahead of both Roger Federer and Novak Djokovic on the all-time list.
Nadal overcomes injury to continue French Open domination
Nadal suffered from a left foot injury, but it did little to slow him down against Ruud, who made his first appearance in a Grand Slam final.
"For me, personally, it's very difficult to describe the feelings that I have," Nadal said after his win. "It's something that I, for sure, never believed – to be here at 36, being competitive again, playing in the most favorite court of my career, one more time in the final. It means a lot to me, means everything."
Nadal has long since established a reputation as the greatest clay-court player in history and typically comes into the French Open as a heavy favorite to win the tournament. While he hasn't been nearly as dominant on other surfaces, he's still been in the same league as Djokovic and Federer no matter where he plays.
That includes at Wimbledon, where Nadal has two titles. Following his French Open win, Nadal comes into Wimbledon as a +700 third pick to claim another grass-court crown, according to DraftKings Sportsbook. However, it's six-time winner Novak Djokovic (-110) who stands as the favorite, with rising superstar Carlos Alcaraz (+450) claiming the second spot on the board. Federer appears unlikely to compete at Wimbledon, but DraftKings still lists the eight-time champion at +2500 odds.
Swiatek now clear favorite to win Wimbledon
While Nadal has already cemented his French Open legacy, Iga Swiatek is still building hers. Swiatek won her second French Open championship on Saturday, defeating Coco Gauff 6-1, 6-3 in the final.
Swiatek has now won 35 straight matches, the longest such streak since Venus Williams won 35 in a row in 2000, and the seventh-longest streak in the open era of women's tennis.
"Two years ago, winning this title was something amazing," Swiatek said afterwards, referencing her first French Open title from 2020. "But this time, I feel like I worked hard and did everything to get here, even though it was pretty tough. The pressure was big."
Gauff lost in what was her first Grand Slam final appearance. Still, at 18, she became the youngest player to reach a major final since Maria Sharapova reached – and won – the final at Wimbledon in 2004 at age 17.
"The past couple [of] months have truly been amazing and you totally deserve it," Gauff said to Swiatek after the match. "Hopefully we can play each other in more finals, and maybe I can get a win on you one of these days."
Swiatek could continue to dominate in the months and years to come. Oddsmakers certainly expect her to do so at Wimbledon, where DraftKings has made her an overwhelming +150 favorite to win the title. Simona Halep and Naomi Osaka rate as her closest competitors, with both fetching +1100 odds, while Gauff is among the top contenders at +1300.