The Tampa Bay Lightning will look to carry some momentum from their dominant Game 3 performance as they host the Colorado Avalanche in Game 4 of the Stanley Cup Final on Wednesday night.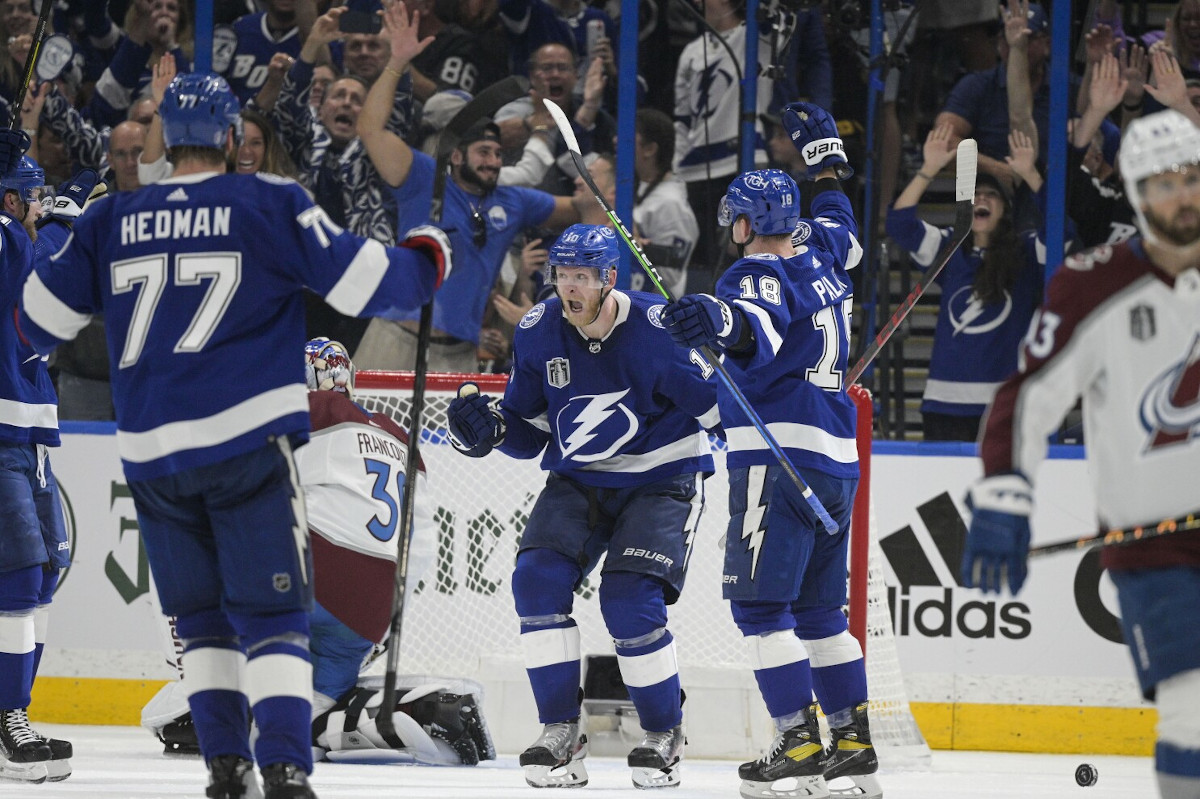 The Lightning come in as the slightest of underdogs at FanDuel Sportsbook, which lists Tampa Bay as a -108 pick to beat the Avalanche (-111) to win Game 4.
Kuemper likely back in net for Colorado
After losing the first two games in Colorado, the Lightning stormed back on Monday, blitzing Avalanche goaltender Darcy Kuemper for five goals on just 22 shots in a 6-2 win.
Despite that performance, Kuemper looks to be the likely starter for the Avalanche in Game 4. Kuemper took the starter's net for Colorado's morning skate at Amalie Arena. That suggests that he'll get the start over Pavel Francouz, who is a perfect 6-0 in the playoffs this year.
Yet Colorado head coach Jared Bednar stopped short of confirming his starter for Game 4. Bednar did tell reporters that Kuemper has shown resilience throughout the playoffs.
"I feel like he's done a nice job of that," Bednar said. "He's followed up good performances with better performances. He's elevated his game when he's needed to."
While Kuemper has put up a few poor performances, he's been solid throughout the playoffs. Overall, he's 8-3 with a 2.76 goals-against average and a .892 save percentage this postseason.
Lightning want to continue building in Game 4
Meanwhile, the Lightning simply want to build on what they accomplished in Game 3. After a devastating 7-0 loss in Game 2, Tampa Bay has put itself back into the Stanley Cup Final as it aims for a third straight title.
"I think after Game 2, we had nowhere else to go but up," Lightning coach Jon Cooper told reporters. "We dug ourselves a little bit of a hole in Colorado. We've been through this before, so there wasn't much talked about and we understand that one win is one win, but that's the past. Just like a 7-0 loss is in the past."
If the Avalanche can get back to their winning ways, it will likely behind its outstanding power-play unit. Colorado has gone 5-for-11 on the power play during the Stanley Cup Final, and scored both of its goals in Game 3 with a man advantage.
Avalanche forward Nazem Kadri might even be back with the second power-play unit for Game 4, as he skated with the team Wednesday morning. He hasn't played since suffering a hand injury in Game 3 of the Western Conference final.
"If he can do all the functions that it takes to play a hockey game and he's feeling comfortable with it, then he's a guy we would put back in," Bednar said of Kadri. "He's been skating. The legs feel good. "It's just about managing the pain he's dealing with."
Forwards Nikita Kucherov and Nick Paul will both play for Tampa Bay in Game 4 after suffering injuries during Monday's game. Brayden Point will miss another game as he attempts to return from a lower-body injury.
"I haven't ruled him out for the series," Cooper said of Point. "But he's out for [Game 4]."