By now, the sight of a Jack Sisterson horse in a New York graded stakes race – like Channel Cat in Saturday's Grade 2 Bowling Green Stakes — should send alarm bells ringing in the heads of his competitors.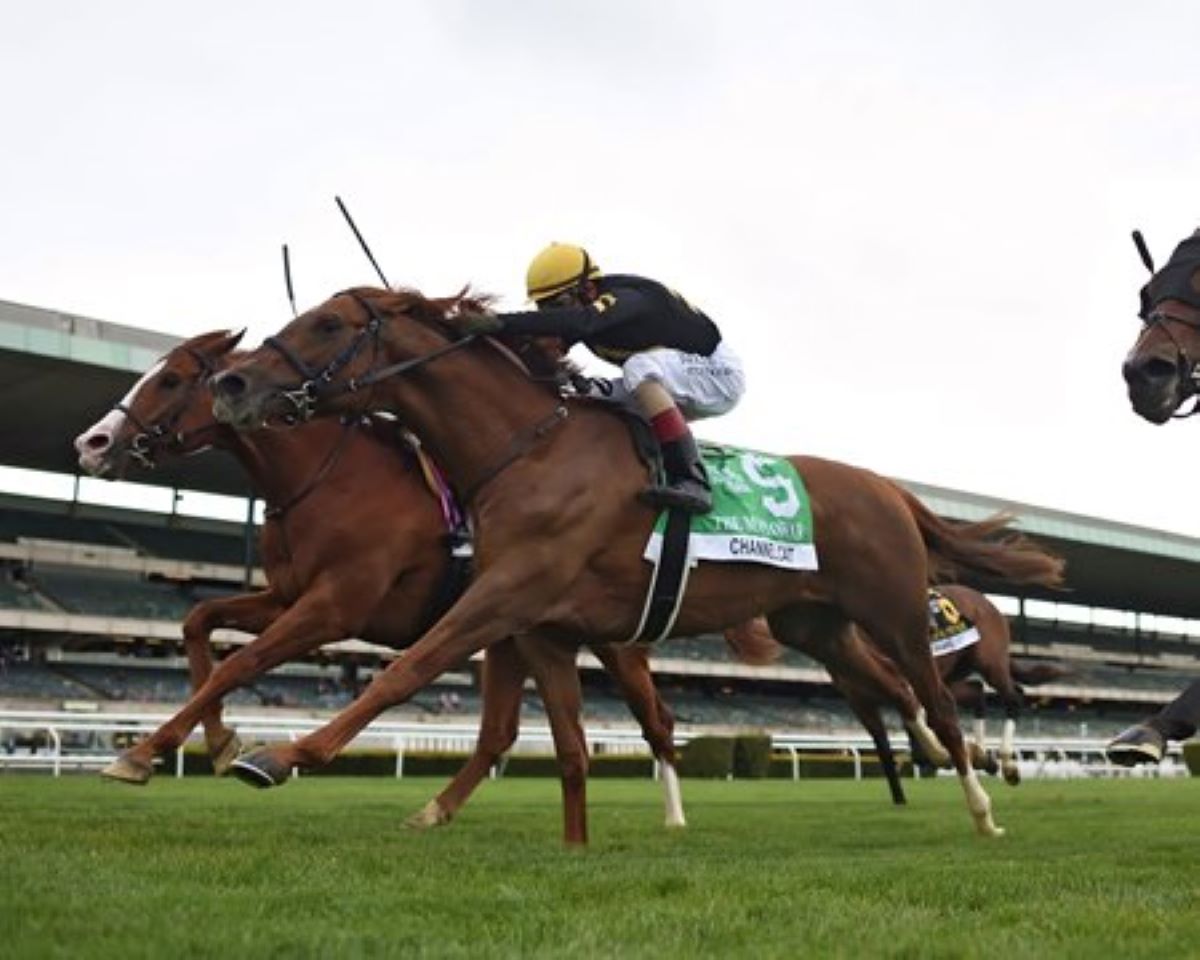 While Sisterson doesn't carry the high profile of a Todd Pletcher or a Chad Brown, he does carry enough knowledge and training ability to be dangerous. Very dangerous, which is why Channel Cat is a dangerous horse to watch in the Bowling Green at Saratoga.
We mentioned Pletcher for a reason, aside from his Hall of Fame credentials. Two years ago, he sent Channel Cat to victory in this race at 13/1. Now in Sisterson's barn, Channel Cat is one of three sons of noted English sire English Channel in the 11-furlong Bowling Green.
He's also a Grade 1 winner and another example of how Sisterson runs under the bettor's radar. The sight of him bringing one of his charges into a race should send alarm bells ringing in the heads of value-minded bettors. Two starts ago, Channel Cat held off Gufo by a nose to win the Man o' War Stakes at Belmont Park. He did so at 8/1.
Sisterson pulled the Grade 1 NYRA hat-trick
Need more examples? Take last December's Cigar Mile at Aqueduct. Sisterson sent True Timber off at 7/1 and he brought home jockey Kendrick Carmouche's first Grade 1 win. Sisterson is also an equal-opportunity trap artist. Last summer, his 9/1 filly, Vexatious, stunned heavy favorite Midnight Bisou in the Grade 1 Personal Ensign at Saratoga.
So, finding Sisterson's horses among the favorites in a New York graded stakes race brings the potential for hefty payoffs. In Channel Cat's case, it comes with Hall of Fame rider John Velazquez, who's no stranger to springing Bowling Green traps of his own. Velazquez scored with 31/1 Turk Passer (1994) and 9/1 Cetewayo four years later. He also found the winner's circle with 7/5 Air Support in 2012.
His last time out, however, Sisterson got a bit greedy. After Channel Cat's Man o' War win, Sisterson wheeled him out in the Grade 1 Manhattan on the Belmont Stakes undercard. He screamed value at 9.90/1 in a loaded field that included Domestic Spending, Colonel Liam, Tribhuvan, and Gufo. But Channel Cat faded in the stretch, finishing seventh, 10 ¼ lengths behind Domestic Spending.
Channel Cat went into Manhattan on the prowl
Channel Cat went into his Man o' War score off a terrific second to Say the Word in the Grade 2 Elkhorn at Keeneland in early April. That 1 ½-length loss came with a 115 Equibase Speed Figure.
"I ran him back three weeks after the Elkhorn because he was doing so well. I probably should have skipped the Manhattan because he had a tough race in the Man o' War, but we gave him a little break now prior to the Bowling Green," Sisterson told the New York Racing Association.
Sisterson quickly illustrated the sheer depth of that Manhattan field. That event's runner-up, Brown's Tribhuvan, won the Grade 1 United Nations at Monmouth Park on his next outing. Third-place Gufo captured the Grand Couturier in his next race.
Channel Cat finds a tough neighborhood — again
This edition of the Bowling Green won't be a romp in the park for Sisterson or Channel Cat. Not with current Champion Turf Male Channel Maker, graded-stakes winner Red Knight and last year's winner via disqualification, Cross Border. That 7-year-old English Channel progeny owns five victories and a second in six starts on the Saratoga turf.
But still, there's Sisterson, with an under-the-bettor's-radar horse in the notorious "Graveyard of Champions." Saratoga's reputation as a favorite-killer is alive and well this summer. Already, we've seen 1/5 Malathaat fall to 14/1 Maracuja in the CCA Oaks, and 2.70/1 Summer Romance lose the Diana to her stablemate, 4/1 Althiqa.
"The key to Channel Cat is keeping him happy and he seems to be going into the race in great shape and happy form," Sisterson said. "We look forward to a fun summer with him."