Anderson Silva has put together one of the greatest MMA careers of all time, despite what his recent results might suggest. But his run as a legend in the sport might come to an end on Halloween, when he takes on Uriah Hall in the main event of UFC Fight Night 181 in Las Vegas.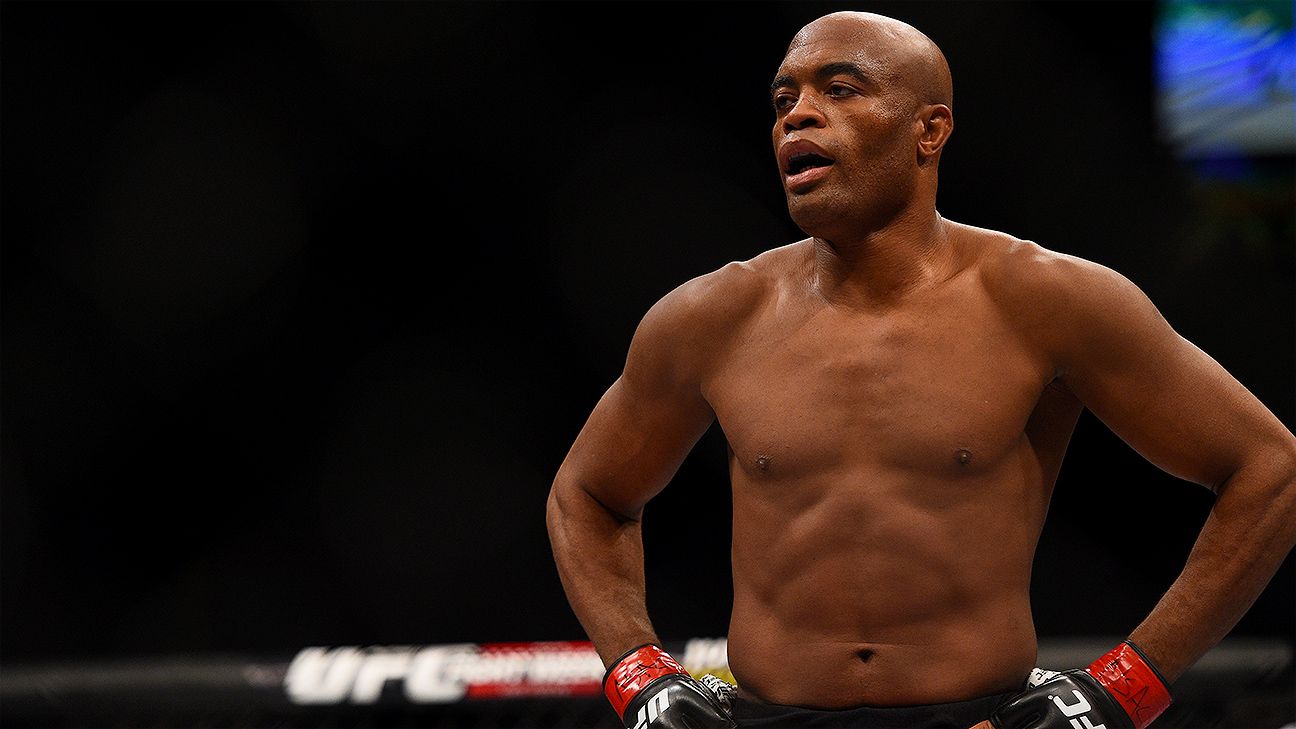 It appears all but certain that the fight will be the final one of Silva's UFC career, giving him around 25 bouts with the promotion.
Silva Not Committing to Calling it Quits
Silva (34-10) held the UFC's middleweight title from 2006 until 2013 when Chris Weidman knocked him out to take the belt. Coming into that fight, Silva held a 33-4 career record. Since then, he's gone just 1-6 inside the Octagon, with a decision victory against Nick Diaz overturned to a no-contest after Silva tested positive for performance-enhancing drugs.
---
UFC Fight Night 181 Odds (via William Hill)
Uriah Hall: -230
Anderson Silva: +190
Andre Fili: +120
Bryce Mitchell: -140
Kevin Holland
Charlie Ontiveros
Maurice Greene: +260
Greg Hardy: -330
Bobby Green: -310
Thiago Moises: +250
---
Last year, Silva lost twice, first by decision to Israel Adesanya, then by first-round TKO via leg kicks to Jared Cannonier. The results say Silva should be on the way out, and his UFC career is likely finished after Saturday. But the 45-year-old Brazilian says he'd like to continue fighting somewhere.
"Maybe it's the last fight in the UFC, yes, in agreement between Dana and I. We'll see. Maybe I'll do the other fight I have in my contract, maybe not," Silva told reporters. "After the fight, we'll probably see what we'll do, to continue fighting or not, but my wish is to continue, for sure. But let's wait. Uriah is the focus now, and after that, we'll see the next steps, we'll talk to Dana, we'll see what's doable and what's not."
Hall Looks for 'Trophy' Win
Hall (15-9) comes into the fight as a -230 favorite over Silva (+190), according to William Hill. Competitively speaking, there's little to gain for Hall by beating a fighter well past his prime, and the bout won't open up any championship opportunities for him even if he dominates on Saturday. But Hall still sees value in taking a win against one of the biggest names in MMA history.
"Anderson Silva is a legend, so I'm just excited to go out there and go up against a guy that I was watching growing up," Hall told reporters. "Personally, for me, Anderson has been someone I've idolized for years. So to me, that's a trophy fight. It's a championship fight to me in my mind. I personally feel like I made it."
Both Silva and Hall offer interesting, dynamic striking as the hallmark of their fighting styles. However, Silva hasn't shown his best form in several years, as age has clearly taken its toll on the Brazilian. If Hall decides to take the initiative and attack from the opening bell, it could be a short night for Silva.
Also on the card, undefeated Bryce Mitchell (13-0) takes on Andre Fili (21-7) in a featherweight co-main event. Mitchell slipped into the UFC's featherweight rankings at No. 15, and could improve on that position with another impressive win. The 26-year-old prospect comes into the fight as a slight -140 favorite over Fili (+120).