The Washington Commanders are desperate for a quarterback and they offered the Seattle Seahawks multiple first-round picks in exchange for Russell Wilson, but the trade offer was shot down.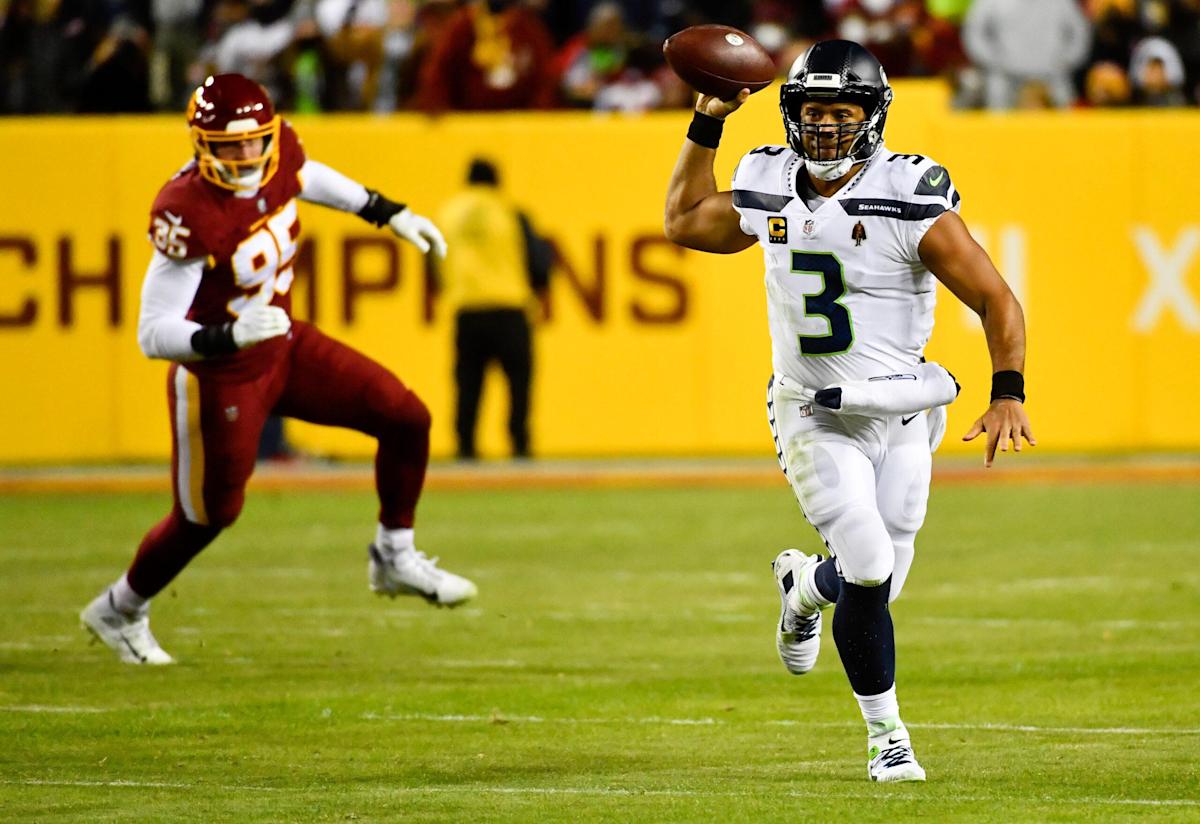 There is no confirmation on whether the Seahawks organization nixed the trade offer, or Wilson rejected the trade to the Washington Commanders, or both parties agreed to decline.
Wilson has a no-trade clause in his contract, so he has ultimate veto power on any future trade.
In the last 13 months or so, there have been numerous teams linked to Wilson via his agent. None of the teams on the list of potential destinations did not include the Washington Commanders.
The Tampa Bay Bucs were also linked to Wilson after Tom Brady retired. The Bucs are also interested in Deshaun Watson from the Houston Texans, particularly after the Miami Dolphins pulled out of negotiations for the disgruntled and troubled quarterback.
Other teams like the Denver Broncos, Pittsburgh Steelers, and Indianapolis Colts are all searching for a new quarterback. The Broncos have the inside track to landing Aaron Rodgers in a trade.
Unhappy Wilson
Wilson indicated he was not happy with how the front office constructed the roster in recent years. He was specifically irked that the Seahawks were unable to retain their most-talented younger players, who bolted in free agency when other teams offer a much bigger paycheck. At the same time, Wilson has been critical about the Seahawks inability to attract high-end free agents because of their miserly ways.
In addition, Wilson and head coach Pete Carroll had been growing farther and farther apart based on Carroll's offensive philosophy. The modern NFL is a pass-happy league, but Carroll is stuck in the 20th Century with a run-first mentality.
Despite the growing rift, Wilson publicly stated he's sticking with the Seahawks.
"I'm from Richmond and I've got people hitting me up every day, all my friends and all that from the East Coast," said Wilson in a recent interview with the Today Show. "But Seattle's the place that I'm at right now and I love it, and it's great, man."
If Wilson is bluffing, he has a great poker face. Or simply, he doesn't want to play for the Commanders because of their owner Daniel Snyder, who is widely considered the worst owner in American professional sports.
In 2019, Wilson signed a four-year contract extension worth $140 million. Wilson will earn $19 million as a base salary in 2022, plus a signing bonus worth $13 million. If the Seahawks trade Wilson before March 20, they will not be on the hook for an additional roster bonus of $5 million.
Carroll: 'No Intention' on Wilson Trade
When Carroll spoke to reporters during the NFL scouting combine, he said that the team has no intention on dealing Wilson in a trade.
"At this time of year, there's conversations about everybody," said Carroll. "We're talking about everybody. That's commonplace for us to have conversations with teams about all of the players. Particularly marquee players, and that's not changed. It's been the same every year we've been here. So it's the same as it's been. We have no intention of making any move there."
Carroll also passed the onus onto general manager John Schneider. However, Schneider mentioned numerous times that the Seahawks are not actively shopping Wilson. That hasn't prevented teams like the Commanders for calling the Seahawks to see if they were willing to negotiate.
"This year we are being very proactive, looking, searching," said Commanders head coach Ron Rivera. "We are trying to truly cover every base. Every time you hear something, you're checking into it. And so we've got to do our work. We've got to do our due diligence."
The Seahawks are +3500 odds to win Super Bowl 57, while the Commanders are +500 odds according to the NFL futures board at DraftKings.