The first major trade prior to the deadline occurred Tuesday night when the depleted Denver Nuggets acquired shooter Bryn Forbes from the San Antonio Spurs in a three-team deal also involving the Boston Celtics. The Nuggets will send Bol Bol and PJ Dozier to the Celtics while the Spurs acquire Juancho Hernangomez and a 2028 second-round pick from the Nugs to complete the trade.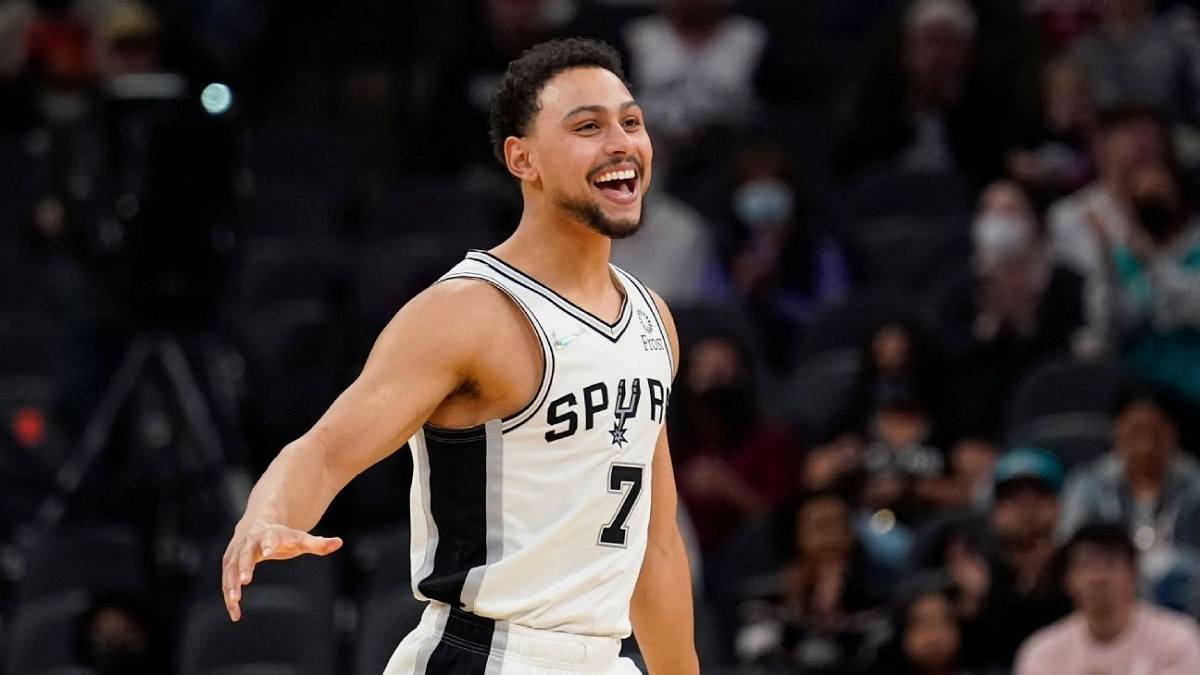 The Nuggets attempted to trade Bol Bol, the son of former NBA legend Manute Bol, to the Detroit Pistons last week. Bol failed his physical because of a nagging foot injury. He underwent surgery the other day and could return before the end of the season. Dozier blew out his ACL and is dunzo for the season.
Brad Stevens, the Celtics general manager, acquired Bol and Dozier anyway because their contracts expire at the end of the season. Steven and the Celtics are seeking to avoid paying a luxury tax. Bol averaged 2.7 ppg in limited action with the Nuggets over the past three seasons.
Nugs need shooters
Forbes cut his teeth with the Spurs. Gregg Popovich took a shine to Forbes, who emerged as one of their top three-point shooters. He spent one season coming off the bench for the Milwaukee Bucks last year and even secured a championship ring. Forbes returned to Pops and his old squad when he signed a new contract in the offseason. Forbes averages 9.1 ppg off the bench this season while shooting 41.7% from 3-point land.
The Spurs (16-28) look like they're in tank mode, which is why they dealt Forbes. The Nuggets (22-20) are in the middle of the pack in the stacked Western Conference. Without Jamal Murray and Michael Porter Jr, the Nuggets lack consistent 3-point shooting. Murray is still recovering from an ACL injury from last season, and Porter underwent back surgery earlier in the season.
The addition of Forbes provides them with one of the most efficient shooters in the NBA. Forbes is a career 41.3% shooter from 3-point range. Last season with the Bucks, he knocked down 35.2% of his treys. Only Seth Curry and Joe Harris shot more efficiently from deep than Forbes has since 2019.
Hernangomez has a chance to crack the rotation down in San Antonio. The forward was buried deep down on Boston's bench where he averaged a career-low 1.1 points per game. He spent 3.5 seasons with the Denver Nuggets before they traded him to the Minnesota Timberwolves in 2020. He thrived with the T-Wolves as a starter, averaging 12.9 ppg. He came off the bench last season, averaging 7.2 ppg. He latched on to the Celtics, but has barely seen any court time.