The Denver Nuggets announced that power forward Michael Porter, Jr will miss the remainder of the regular season while recovering from back surgery.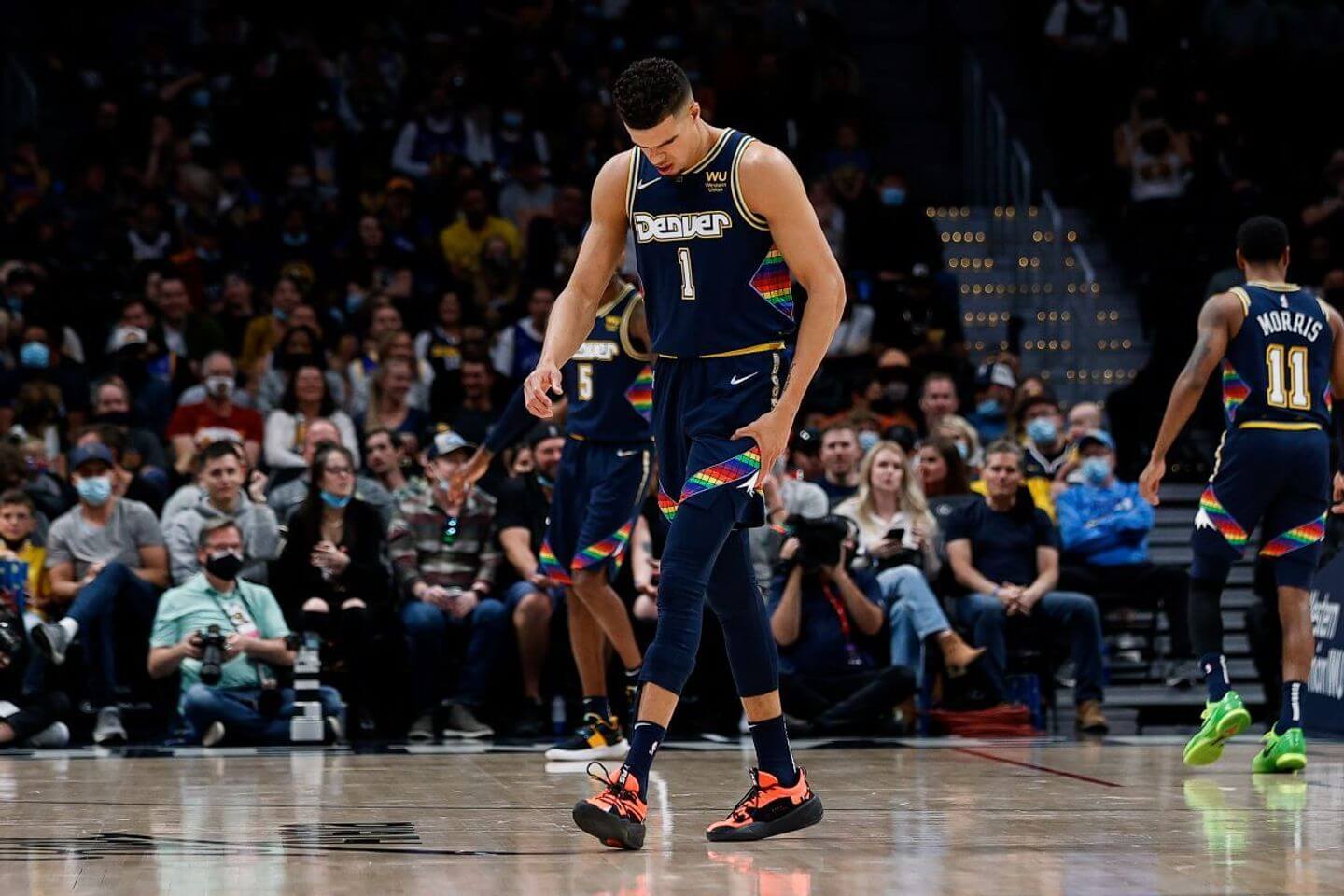 Porter has been sidelined with a back injury since the first week in November. At first, he was supposed to miss a couple of days due to numbness, but his status was quickly updated to out indefinitely with a nerve issue. His situation didn't improve after three weeks of rest. The Nuggets and Porter wanted to avoid back surgery, but that's now the only viable course of action. The upcoming surgery will mark the third time that the 23-year-old Porter will undergo a serious procedure since college, and the second time he went under the knife since joining the Nuggets.
Porter played a one-and-done season with the Missouri Tigers, but saw his draft stock slip after his freshman season was cut short due to his first back surgery. The Nuggets took a flier on Porter with the 14th pick in the 2018 NBA Draft. He sat out his entire first season in 2018-19 while recovering from a second surgery.
The Nuggets are only 9-10 this season and Porter played in only nine games. He averaged 9.9 points, 6.6 rebounds, and 1.9 assists per game. His numbers were way off from last season when he posted a career-high 19 points and 7.3 rebounds per game. Porter also shot a blistering 44.5% from 3-point range in 2020-21.
Denver dunzo: Murray and Porter
Jamal Murray went down with a torn ACL last April. He's not expected to return until next season. With Murray and Porter out, the Nuggets have lost two key members of their Big 3 to go alongside MVP Nikola Jokic. The Nuggets advanced to the Western Conference Finals two seasons ago, but without Murray and Porter, they're on the playoff bubble and most likely headed for a play-in game as the #10 seed.
The Nuggets will now rely on Aaron Gordon (13.6 ppg), Will Barton (16.3 ppg), and rookie Bones Hyland (7.2 ppg) to step up and help out Jokic. The reigning MVP is ranked fourth overall in scoring (26.4 ppg), and he's the second-best rebounder in the league (13.6 rebounds per game).
The Nuggets are about to begin a seven-game road trip that will take them out of Colorado for nearly two weeks. Head coach Michael Malone hopes the change of scenery will help them snap a six-game skid. They have tough challenges ahead of them against the Miami Heat, New York Knicks, and Chicago Bulls. The Nuggets also have four games against sub-.500 opponents, including the Orlando Magic, New Orleans Pelicans, and San Antonio Spurs.
Even with a bumpy start that included losing Porter, the Nuggets are +2500 odds to win the 2022 NBA championship. The Nuggets are +800 odds to win the Northwest, but the Utah Jazz seem like a lock to retain the division crown at -650 odds.