A new North Carolina Senate bill would permit online sports betting in the state, and would also allow wagering at professional sports facilities.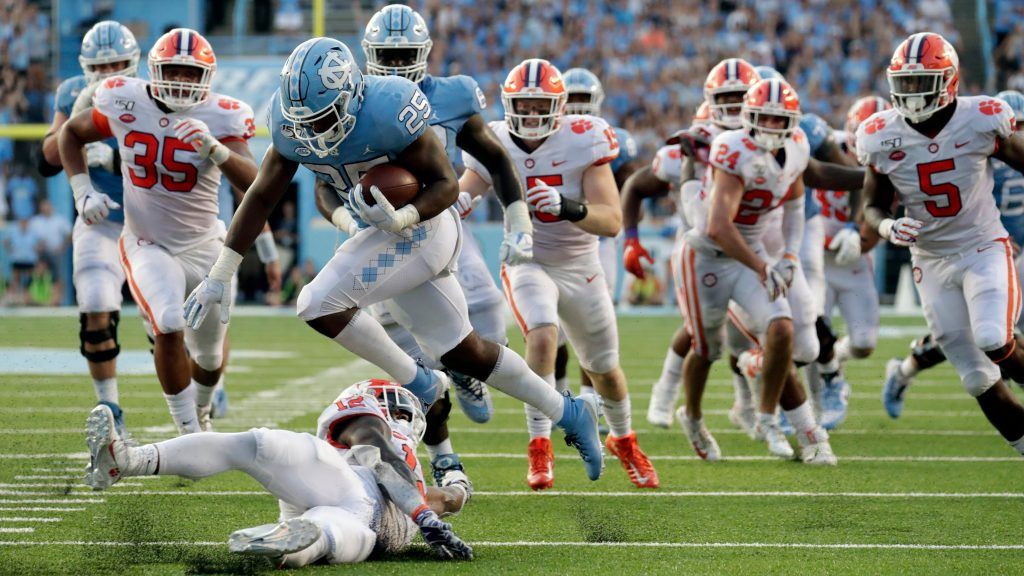 Senate Bill 688, sponsored by senators Jim Perry and Paul Lowe, would permit up to 12 online licenses in North Carolina. It would also allow sports facilities that host professional events with capacities of more than 17,000 fans to establish wagering platforms through mobile devices or on-site computer terminals. This could include the stadiums and arenas that host the NFL's Carolina Panthers, the NBA's Charlotte Hornets, and the NHL's Carolina Hurricanes.
Establishing sportsbooks at professional sports sites is a growing trend around the country. After a recent Arizona sports bill permitted that provision, DraftKings quickly announced it would establish a sportsbook at TPC Scottdale.
North Carolina online sports betting bill expands current law
The Eastern Band of Cherokee Indians opened sportsbooks in their two North Carolina casinos in Cherokee and Murphy in March, after legislation that passed in 2019 permitted them. The state and the tribes agreed to the compact in November, but had to wait on federal approval. Federal law required a 45-day comment period before the US Department of the Interior's Bureau of Indian Affairs could sign off on the agreement. Discussions were delayed by the COVID-19 pandemic, OG News previously reported.
Current law only allows on-site betting, but if SB688 passes, the band could apply for interactive licenses, as well.
SB688 gives control of sports betting in the state to the NC Education Lottery Commission, which would collect 8% of betting revenue, with that money going toward school funding and economic development. Senator Perry estimates that legalized sports betting could bring in $50 million annually in tax revenue for the state.
Operators would have to pay $500,000 for an initial license lasting five years, and $100,000 to renew their licenses.
The bill would allow betting on a wide range of professional and college sports, as well as on esports and Olympic-style events.
Sponsor says illegal bets common in state
Perry told the Raleigh News & Observer that this legislation will help curb the black market for illegal bets in the state.
"We believe every sheriff knows who the bookies are in their county," he said. "We see this going on and we see folks avoiding income taxes on money from illegal gambling."
More than half of the states now have legalized sports betting after the US Supreme Court overturned the Professional and Amateur Sports Protection Act in 2018. North Carolina's neighbors, Tennessee and Virginia, have already seen nice returns from legalized sports betting, with Tennessee's online-only market generating $12.3 million in taxes since November, and Virginia collecting more than $340,000 in about three months, Legal Sports Report reported.