More than half of this week's NFL schedule is loaded with road favorites and home dogs, including the New Orleans Saints, Detroit Lions, Chicago Bears, Atlanta Falcons, Houston Texans, New York Jets, Pittsburgh Steelers, and Seattle Seahawks.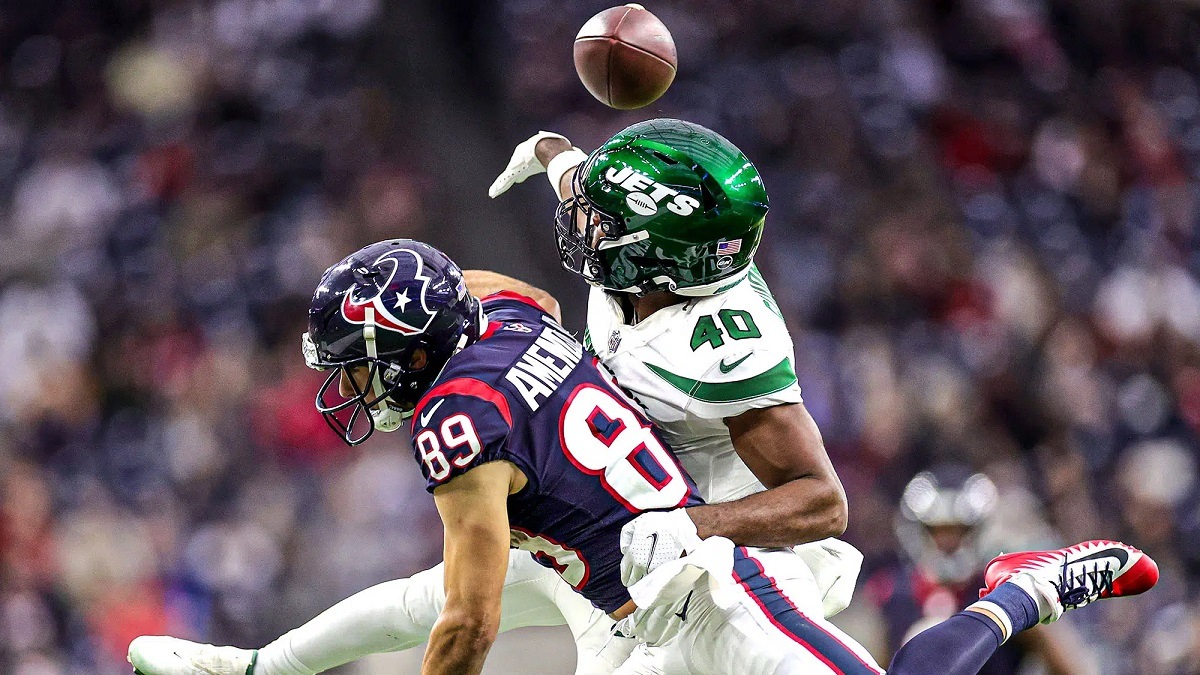 It's no surprise to see the usual suspects listed as home dogs, including the winless Lions, inept Jets, terrible Texans, and faux pas riddled Falcons. But Week 13 home dogs also include the Saints on Thursday Night Football and the Seahawks on Sunday Night Football.
---
TNF: New Orleans Saints +6
Detroit Lions +7
Chicago Bears +7.5
Atlanta Falcons +11.5
Houston Texans +10
New York Jets +7
Pittsburgh Steelers +4.5
SNF: Seattle Seahawks +3
---
At least five home teams are spotted a touchdown or more in Week 13, with the Texans and Falcons double-digit home dogs.
Home dogs are only 34-38 in the NFL season, but overall underdogs are 97-80-1 this season. Road teams are an astonishing 101-78-1 this season, with home-field advantage no longer a factor for many NFL teams.
Saints +6
The Saints (5-6) are a hot mess. Sean Payton hopes that Taysom Hill will inject some life into the offense. He tapped Hill to start against the Dallas Cowboys (7-4) on Thursday Night Football. The Saints won't have Alvin Kamara once again after he missed the last couple of games with a knee injury. The Cowboys have a strong betting record at 8-3 ATS this season and are tied for second-best in the NFL. The Saints are 5-6 ATS.
Lions +7
Every week we think, this could finally be the week that the Lions (0-10-1) break through and secure their first win of the season. Ah, maybe not this week. The Minnesota Vikings (5-6) won't have Dalvin Cook, who has injuries to both shoulders, but even without him, the Vikings are still a much better squad than the lowly Lions. The Lions have yet to post a win, but they're 7-4 ATS this season.
Bears +7.5
The Bears (4-7) host the Arizona Cardinals (8-3), who are fresh off a bye week and expect to have Kyler Murray and DeAndre Hopkins back in the lineup. But the Bears are so bad that the Cards should still whoop them without their starting quarterback and top wide receiver. Murray sat out for a month and he's itching to play, but the Cardinals also have the postseason to consider. Colt McCoy went 2-1 as a starter in place of Murray, so it's not the end of the world if they decide to rest him for one more week. Hopkins missed the last three games with a hamstring injury, but the veteran is in no rush to return. The Cards are 8-3 ATS this season, while Da Bears are 4-7 ATS.
Falcons +11.5
The Falcons (5-6) are 1-4 in Atlanta this season and fare much better on the road, which is sort of sad. It does, however, explain why the Dirty Birds are +11.5 home dogs in Week 13 against Tom Brady and the Tampa Bay Bucs (8-3). Betting on Brady hasn't been a profitable venture this season because the Bucs are 5-6 ATS.
Texans +10
You know it's bad when your team loses to the New York Jets. Ouch. The Texans (2-9) are fighting for the #1 seed in the 2022 NFL Draft. They host the Indianapolis Colts (6-6), who are a much better team than their record indicates, with a couple of tough losses against good teams. The Colts are 7-5 ATS this season.
Jets +7
Yes, the LOL Jets (3-8) are home dogs at MetLife Stadium once again. Expect a lot of Philadelphia Eagles (5-7) fans to drown out the boobirds in this de facto home game for the Eagles. The Jets are the worst team in the NFL once again against the spread with a 3-8 ATS record. We love fading the Jets, and this week is no exception.
Steelers +4.5
The Pittsburgh Steelers (5-5-1) can't wait for this season to end and to give Ben Roethlisberger a watch at his retirement party so they can focus on rebuilding the team from scratch, starting with a new quarterback. If Big Ben were an old dog, he would have already been shipped upstate to live on grandma's farm. The Ravens (8-3) and Steelers usually play fierce, smashmouth football battles in the trenches, so we'll see if the Steelers make one major final stand this season. Bookies and gamblers aren't betting on that though, which is why the Steelers are +4.5 home dogs.
Seahawks +3
The Seahawks (3-8) were in trouble before Russell Wilson injured his finger. He probably should have sat out a couple of more weeks and waited until his finger was better before he returned because he's been utterly awful in his last couple of games with some of the worst performances of his career. The San Francisco 49ers (6-5) smell blood in the water after the LA Rams lost three games in a row, so they don't want to squander an easy divisional win against the wounded Seahawks on Sunday Night Football.