The Seattle Seahawks lost their starting quarterback Russell Wilson for up to two months after he underwent surgery to repair a ruptured tendon in his middle finger on his throwing hand. Backup QB Geno Smith will start for the Seahawks in Week 6 against the Pittsburgh Steelers.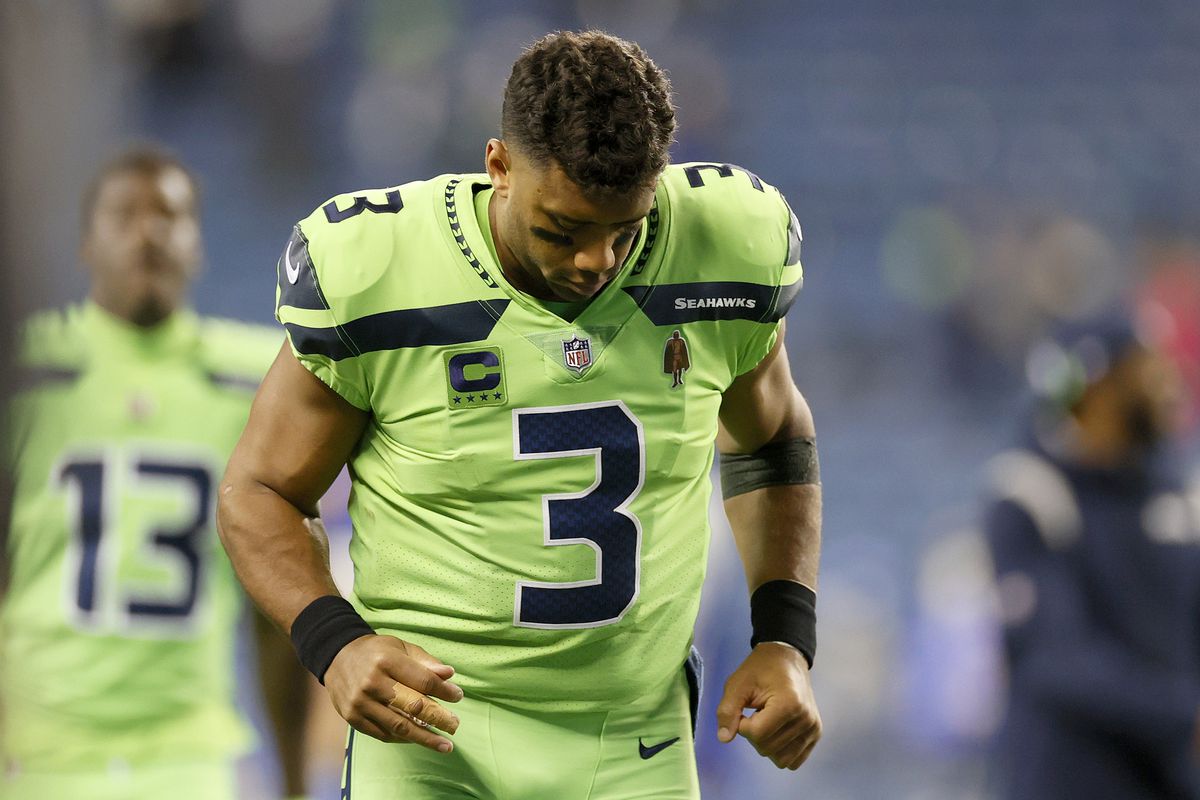 An MRI revealed a ruptured tendon aka a mallet finger, along with a slight fracture. While recovering from finger surgery, Wilson could miss anywhere between four to eight weeks while he recovers from surgery, which occurred on Friday.
"Russell Wilson injured his right middle finger during last night's game versus the Rams," said the Seattle Seahawks in an official statement on Friday evening. "He sustained two injuries to the finger: an extensor tendon rupture (mallet finger) and a comminuted fracture-dislocation of the proximal interphalangeal joint. He had successful surgery today in Los Angeles by hand specialist Dr. Steven Shin at the Cedars-Sinai Kerlan Jobe Surgery Center to repair both injuries. He will start therapy this weekend and it is highly anticipated that he will return to play later this season."
The Seahawks have a bye week in the first Sunday in November. If Wilson has a speedy recovery, he could miss a minimum of three games with a return to action in Week 10 against the Green Bay Packers. If he misses eight weeks, Wilson could return to action in early December against the San Francisco 49ers in Week 13.
Wilson Out, Smith In
We all saw the nasty finger injury on Thursday Night Football when LA Rams defender Aaron Donald banged into Wilson's hand and dislocated the middle finger on his right hand. The training staff popped the loose digit back into place and taped it up.
After a three-and-out, had coach Pete Carroll pulled Wilson from the game and Smith played the remainder of the game. The Seahawks lost and currently occupy last place in the NFC West with a 2-3 record.
In relief of Wilson, Smith completed 10-for-17 passes for 131 yards and one touchdown. Smith looked sharp in his first series. The Seahawks marched down field during a 98-yard scoring drive. However, in his final series, Smith threw an interception while running the two-minute drill. The turnover sealed the victory for the LA Rams.
Smith backed up Wilson last season, but appeared in just one game with the Seahawks for a couple of plays.
The New York Jets drafted Smith in 2013 with a late-second round pick. He was the starting quarterback with the Jets in 2013 and 2014. Smith has been a backup since then with the Giants, Chargers, and Seahawks.
The Beginning of the End in Seattle?
A disgruntled Wilson indicated, through his agent, that he'd like to play for another team. Wilson's agent hinted that he'd like to play for the New Orleans Saints, Chicago Bears, or Las Vegas Raiders. The Seahawks had no interest in trading their franchise quarterback in the offseason.
However, the finger injury could expedite Wilson's departure when the season ends. The Seahawks will get to sample life without Wilson while Smith takes over for the next few weeks. The Seahawks are 2-3 and if they continue to slide without Wilson, they will improve their position in the 2022 NFL Draft and have a better shot at drafting a replacement for Wilson.
Lion Heart. pic.twitter.com/rgKNk7Qit5

— Russell Wilson (@DangeRussWilson) October 9, 2021