In a fierce NFC West divisional battle, the Los Angeles Rams went on the road to defeat the Seattle Seahawks 26-17, but quarterback Russell Wilson suffered a finger injury that knocked him out of the game.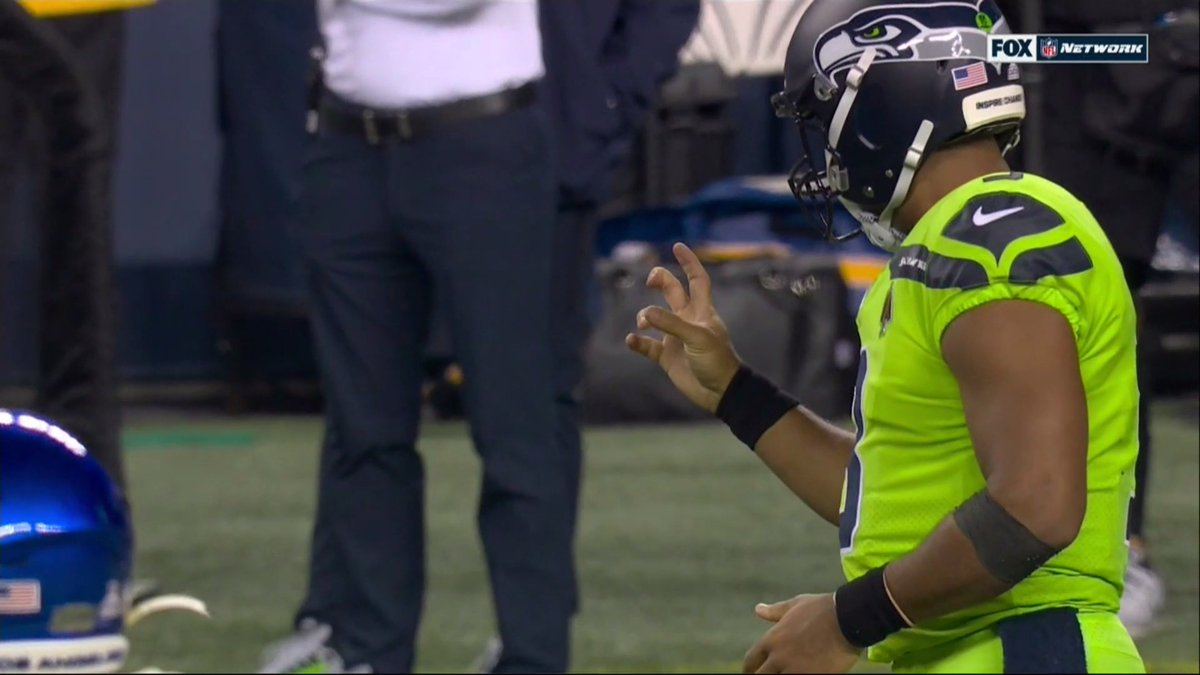 Backup QB Geno Smith took over in relief and did a great job to get the Seahawks back in the game until the final drive when he tossed an interception to seal the victory for the Rams.
Midway through the third quarter with the Rams leading 9-7, Wilson dislocated his middle finger on his throwing hand during a pass when he collided with LA's Aaron Donald.
Wilson popped it back in and played the remainder of the series. However, after a three-and-out in the ensuing series, the head coach Pete Carroll took Wilson out and inserted Smith into the game.
Before he exited the game, Wilson was 11-for-16 for 152 yards, one touchdown, and one interception.
Russell Wilson's fingers 😳

(via @NFLBrasil)pic.twitter.com/emdFM6Bkt6

— Bleacher Report (@BleacherReport) October 8, 2021
Smith, a former ex-starting QB with the New York Jets, responded with a stellar touchdown drive on his first series with a strike to DK Metcalf. Smith finished the game 10-for-17 for 131 passing yards, one touchdown, and one pick.
Wilson had a couple extra days to heal his finger injury before the next Seahawks game in Week 6 against the Pittsburgh Steelers.
"There is a lot of work to be done in assessing all of that," said Carroll. "Russell is one of the great healers of all time, and he'll do whatever he can to get back as soon as absolutely possible."
The Seahawks are not in panic mode… yet. They started out 2-3 twice before and still qualified for the postseason in 2015 and 2018. However, the NFC West is stacked this season, so they would have to somehow become the third team from the division to snag a Wild Card spot or must muscle their way to second place.
Wilson hinted at a trade in the offseason. His offensive philosophy clashed with Carroll's conservative approach in which they play it safe for three quarters then rely on Wilson to bail them out with heroics in the fourth quarter. Wilson also questioned the front office's miserly roster moves because they rarely attracted high-ticket free agents and allowed their top young talent to bolt for a higher-paying gig elsewhere.