Collectors had the opportunity to pick up a legendary pack on NBA Top Shot for the first time in two months on Monday, though even those who weren't among the lucky few with good queue positions were able to pick up a consolation prize.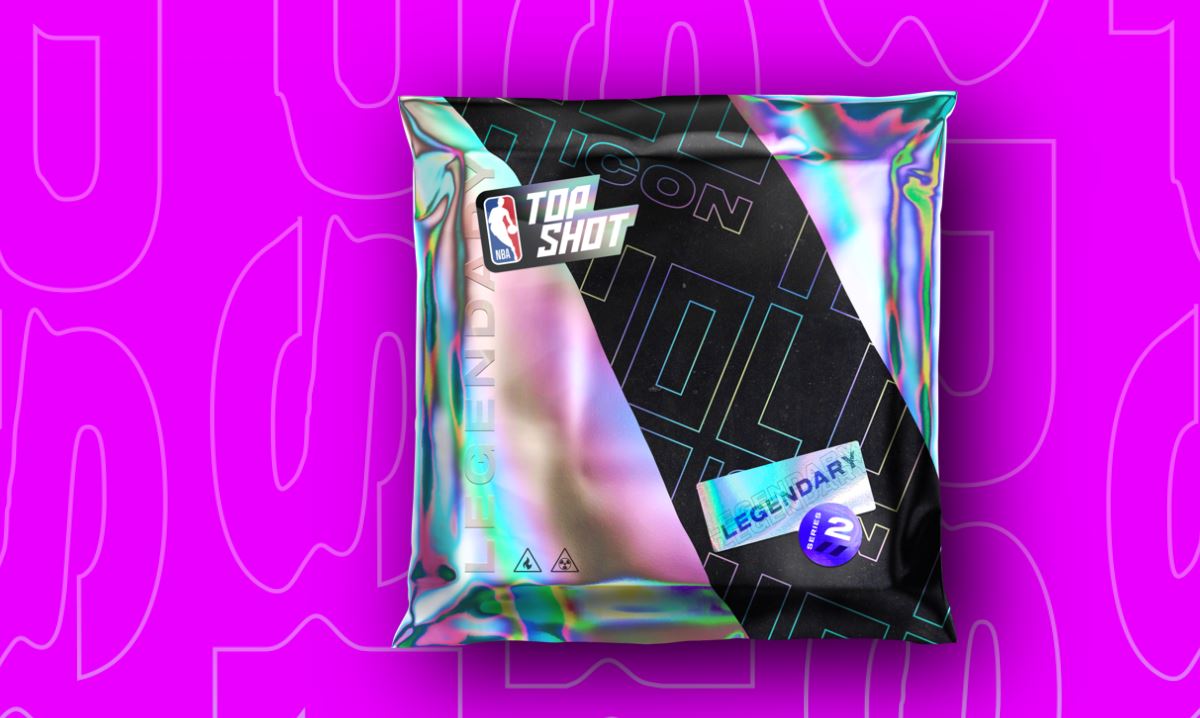 NBA Top Shot released its second drop of Holo Icon packs on April 12, making 2,423 packs available to collectors.
Holo Icons command high price, offer big returns
Collectors had to pony up $999 to get one of those packs, assuming they were able to get their hands on one at all. But the contents justified the price. Each pack included one Holo Icon Moment, limited to just 99 copies in total. In addition, each featured three more Metallic Gold LE Moments, minted to a total of 499. Each pack also contained six base set moments.
While the short numbers meant these packs were hard to come by, a new qualification system limited participation somewhat. Top Shot took a snapshot of what individuals had in their collection as of Sunday afternoon. Only those holding 15 moments – or at least two rare, or one legendary moment – were able to participate in the drop.
Still, more than 60,000 people entered the queue for the shot at spending nearly a thousand dollars on a handful of digital collectibles. With a queue number of nearly 50,000, I didn't come close to making the cut.
My first HOLO. @nbatopshot #NFTs pic.twitter.com/8nRyrEEwlz

— Scott Atkins, NFTs & the NYJets (@ScottFantasy) April 12, 2021
Those who did, as usual, found plenty of value in these legendary packs. Even the cheapest Holo Icon moments – such as a Josh Jackson dunk – are selling on the marketplace for over $1,250. Pull a LeBron James, and you're looking at an asking price of close to $28,000, or much more for the most desirable serial numbers. The Metallic Gold moments add significant value as well, with each worth a minimum of about $200.
NBA Top Shot introduces Rebound Packs
NBA Top Shot also offered something for the vast majority of collectors who didn't grab these Holo Icon packs. After a successful experiment during a stress test, the site implemented a second-chance system that allowed all those in the queue who didn't get the legendary pack to snag a "Rebound Pack" instead. In this case, that meant that every collector had the chance to buy a common $9 Base Set pack as something of a consolation prize.
🚨The queue starts in 10 minutes. As a reminder, if you're eligible for the queue and miss out on the Holo Icon packs, you'll still have a chance to walk away with a "Rebound Pack" (aka an S2 Base Set pack)🚨 pic.twitter.com/7FvAPKOBvQ

— NBA Top Shot (@nbatopshot) April 12, 2021
If you still want a shot at a Holo Icon pack, NBA Top Shot is holding a showcase contest. Collectors can build a showcase of at least three moments featuring players who have verified Top Shot accounts. Those who get at least 20 likes from the community will earn $20 in Dapper Credit. The top 50 showcases will earn bonus Early Adopters packs, with the top 10 earning a Rising Stars pack and three getting the coveted Holo Icon packs. For more details on the contest, you can check out this blog post for the complete rules.