For NBA Top Shot collectors, frustration can come in many forms. There are technical issues as the site buckles under the weight of so many new users, with many missing out on a buy in the marketplace or watching as prices of moments shift dramatically up or down. But most people have two major frustrations at the moment: when can I get a pack, and when can I withdraw my money?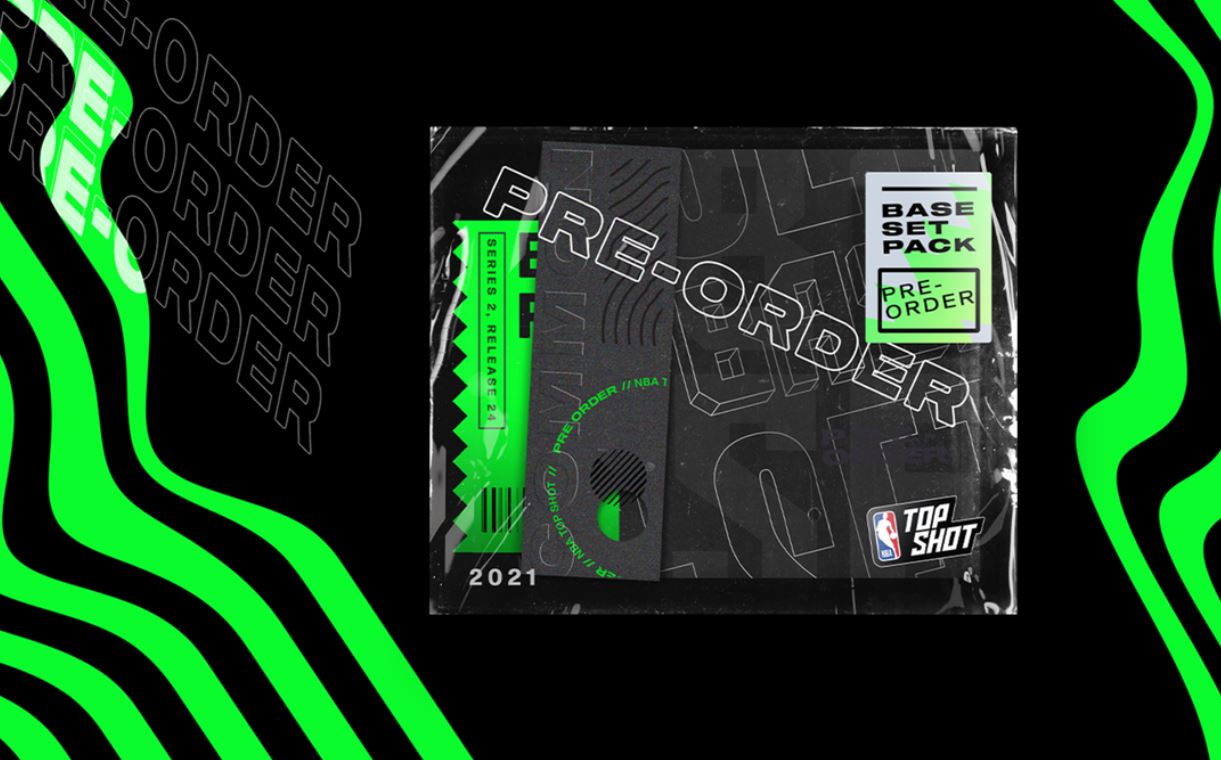 NBA Top Shot is working to alleviate that first issue through preorders, and began its larger effort yet to get everyone a pack on Monday.
Base sets expand NBA Top Shot's reach
Starting at 11 am PT on Monday, any collector could join the waiting room to place an order for a Base Set Series 2 pack. This preorder system has been implemented once before, but the current drop could be especially massive, as users have a full 48 hours to reserve their $9 pack.
Starting today at 11am PDT, a new pre-order opportunity for Base Set Series 2 packs will begin!

Collectors can join the waiting room now.

Blog post: https://t.co/bZ4cp38CuJ
Join the queue: https://t.co/oTLUjCyXSf pic.twitter.com/YREJJW7lRc

— NBA Top Shot Updates (@topshot_updates) March 29, 2021
Each pack comes with three moments from the 169-moment set. These moments come in various edition sizes, with most of the latest additions currently being listed with a 35,000+ minting run, meaning that the final tally has yet to be determined.
Base sets will never become the most sought-after NBA Top Shot product: they aren't the ultra-limited edition moments that users queue up for in the faint hope of snagging a single pack. But for both collectors and investors, base sets offer an easy, affordable entry point into understanding what Top Shot is.
That's not to say that these base set moments can't increase in value. A LaMelo Ball assist from the set – limited to just 4,000 – comes with an asking price of at least $2,100 as of Monday afternoon. Even a less rare LeBron James 3-pointer – with 15,000 minted – is fetching over $600.
Dapper users ask: Where's my money?
If you look on social media for NBA Top Shot complaints, the most common one is simple: why can't I cash out of Dapper? It's the kind of question about the system backing the site that leads some to believe this is all a scam, or at the very least, that the developers are in over their heads.
I dropped a ton of money into this. Wont be making another single purchase until i can actually withdraw money.. and im not talking about the 1,000 dollar limit. I like the idea as a whole, but it has been a semi train wreck.

— KaneisAble (@weRallFd) March 29, 2021
I just want access to funds in dapper. Bruh.

— Bangarang Boy (@BoyBangarang) March 29, 2021
To be fair, there are early adopters who have reported finally getting withdrawal access in recent days and weeks. But, the wait is long. As of March 26, Dapper reports that 28,041 people have access to withdrawals. I opened my account in January, and have yet to be able to cash out, which suggests that their estimated wait time of six to eight weeks is optimistic, at best.
In the meantime, those looking for ways to spend the money in their Dapper accounts might want to take a second look at the Seeing Stars set. Minted to 10,000 each, some of these moments featuring 2021 NBA All Stars took a huge dive in price after the completion of a Kevin Durant challenge that required owning the moments from each member of his All-Star team.
Look at the sharp drop in sales prices for this Devin Booker Seeing Stars moment right when the KD challenge ended. Wondering where the price will settle over the next couple hours.#NBATopShot pic.twitter.com/v8O5A8DQhk

— Rayvin.io (@rayvin_io) March 29, 2021
It's quite possible that these moments have dropped too much, with several now under $100, and some even drifting below $50. While prices were inflated by those hoarding moments to complete the challenge, these items are limited in number. If NBA Top Shot truly goes mainstream and remains popular for years to come, a mint run of 10,000 might seem microscopic someday in the future.