With the NBA season beginning Tuesday many experts around the league are already saying its over, that the Golden State Warriors will easily win their third championship in four years. The team is stronger and deeper than last year's squad that went 16-1 in the playoffs.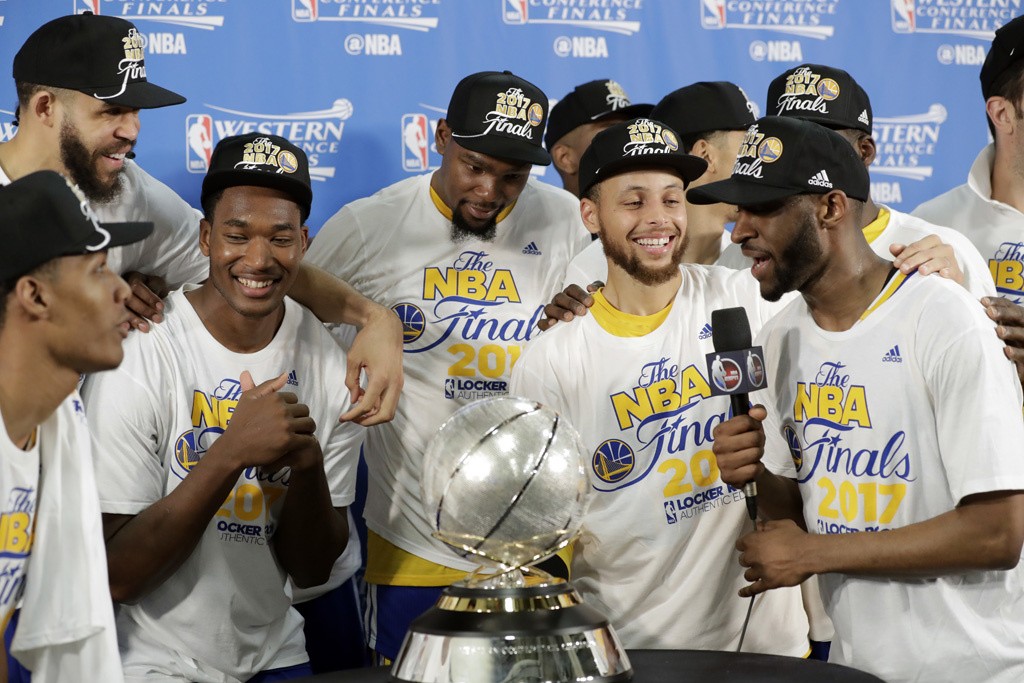 Television analyst said on Sirius XM NBA Radio that fans should get used to this team hoisting the Larry O'Brien Trophy for at least the next couple of years.
"The Warriors are gonna win forever if everything stays the same this season is over,"ť he said. "We're gonna play it out, and the Warriors are gonna win. And then the next year it's gonna be the same thing."
Sportsbooks have them at 5-12 to win and the next closest team is the one they beat last year, Cleveland at 4-1. With that question seemingly answered, others do remain, however.
Teams
Will Cleveland Challenge for Championship
They can if they the point guard they traded for returns 100 percent healthy as expected in January. Isaiah Thomas and his bad hip will take several months to heal and until he comes back the team has no chance to contend. If he doesn't recover from the injury they would be hard-pressed to win the Eastern Conference.
Will San Antonio Overcome Age
The team is old and it's a young man's league. They have five players older than 30 and one of them, guard Tony Parker, 35, has a torn quad and won't be back until December. The team's scoring leader, Kawhi Leonard is nursing the same ailment and hasn't played in the preseason and won't play in their opener. If they don't stay healthy it will be a long season for them.
Will Oklahoma City Thrive With New Teammates
MVP Russell Westbrook averaged a triple double last season and carried the Thunder on his back. With the additions of Carmelo Anthony and Paul George he won't have to, but can he and Anthony co-exist. Both like shooting the ball and they will have to share. How nice will they play together? If they do they could surprise some people.
Players
Will Kyrie Irving Thrive in Boston
This is what he asked for in July when he told Cleveland owner Dan Gilbert he wanted to be traded so he could be the focal point of a team. Well he's got it with the Celtics and now he will be looked to lead his new teammates over his old teammates as they are expected to meet in the Eastern Conference Finals.
Will Chris Paul Make a Difference with Houston
The all-star guard couldn't get the Clippers to the NBA Finals playing alongside another superstar and it doesn't look like he will with the Rockets. He and James Harden will make up one of the best backcourts in the league but that won't be enough to challenge Golden State should they meet in the playoffs.
Will Blake Griffin Be Able to Carry Clippers
The power forward is now the only superstar in Los Angeles with Paul leaving and he will bear the responsibility to make this team a contender. He does have center DeAndre Jordan, but they lost both starting guards and the replacements are not equal. Plus he has had chunks of playing time lost because of injuries. If he is gone for any length of time they might not even make the postseason.