Two super rookies, Ja Morant and Zion Williamson, square off on Friday night when the Memphis Grizzlies visit the Big Easy to play the New Orleans Pelicans. The Los Angeles Lakers play their first game since Kobe Bryant and his daughter died in a helicopter crash. Giannis "the Greek Freak" Antetokounmpo and the Milwaukee Bucks, with the best home record in the NBA, host Nikola Jokic and the short-handed Denver Nuggets.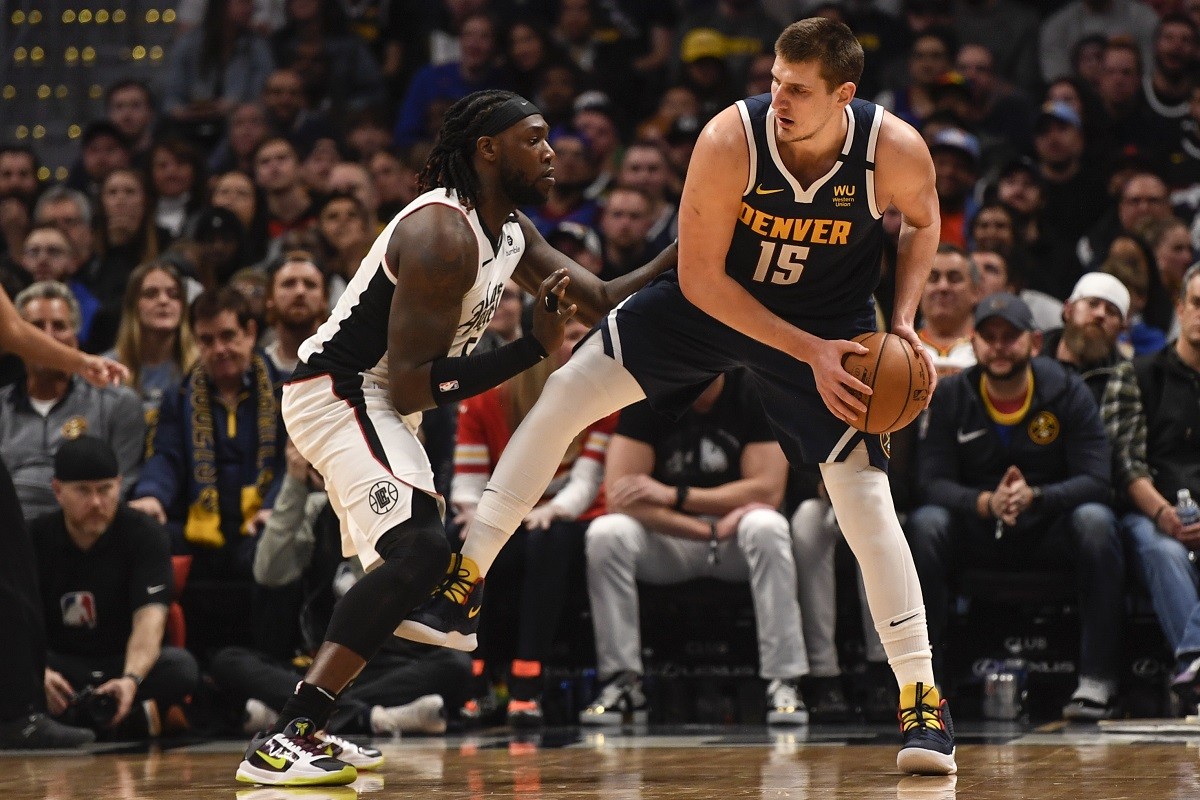 The Bucks and Nuggets are easily the Game of the Weekend.
The Houston Rockets and Dallas Mavericks, deadlocked in a first-place tie in the Southwest Division, meet in a classic Texas showdown on Friday night.
On Saturday night, two of the best teams in the east, Philadelphia and Boston, meet in a vintage matchup. The 76ers have a weird aversion to road games. They can't lose in Philly, but struggle to win on the road.
Friday, Jan. 31
Dallas Mavericks at Houston Rockets
Memphis Grizzlies at New Orleans Pelicans
Denver Nuggets at Milwaukee Bucks
Portland Trail Blazers at LA Lakers

Saturday, Feb. 1
Philadelphia 76ers at Boston Celtics
Brooklyn Nets at Washington Wizards

Sunday, Feb. 2
New Orleans Pelicans at Houston Rockets
Phoenix Suns at Milwaukee Bucks
There are a limited number of games scheduled for Super Bowl Sunday. Zion Williamson will be on display for two games this weekend when he and the Pelicans visit Houston for a tough matchup against James Harden and the Rockets.
The Greek Freak hosts Devin Booker and the Phoenix Suns. Booker is one of two glaring omissions from the 2020 All-Star Game. He's been on a tear since Christmas, scoring 32 or more points in 13 out of his last 16 games.
NBA Friday: Battle of Texas, Ja and Zion
Dallas Mavericks (29-18) at Houston Rockets (29-18)… If the season ended today, the Mavs would have the #5 seed and the Rockets would get #6. Luka Doncic sprained his ankle and didn't travel with the team to Houston, which is a bummer because a Luka/Harden battle would have been awesome to watch. James Harden missed three of the previous four games with a deep thigh bruise. He's a game-time decision, but Houston is a 9-point favorite.
Memphis Grizzlies (24-24) at New Orleans Pelicans (19-29)… The future of the NBA will be on display in this one with Zion Williamson (18.0 ppg, 8.3 rebounds) hosting Ja Morant (17.5 ppg, 7.2 assists), who's the inside favorite for Rookie of the Year. The Griz currently occupy the #8 seed in the playoffs. The Pelicans are five games back, but they'd like to take a shot at that last playoff position. Bookies set the line with Zion as an -8 favorite against Ja.
Denver Nuggets (33-15) at Milwaukee Bucks (41-6)… The Bucks' recent winning streak improved to 9-0 and counting. Denver's Nikola Jokic (20 ppg and 10 rebounds) has been on a tear with two starters down. Forward Jerami Grant (15.8 ppg over his last 10 games) didn't squander his chance for extra playing replacing Paul Millsap (11.6 ppg). Michael Porter, Jr., played the best ball of his young career with 14.7 ppg over his last 10 games filling in for Mason Plumlee. Backup point guard Monte Morris has held his own filling with Jamal Murray (17.6 ppg) out indefinitely with a sprained ankle. The Nugs are +12.5 road dogs.
Portland Trail Blazers (21-27) at LA Lakers (36-10)… The NBA postponed the Lakers/Clippers game on Tuesday while the team mourned the loss of Kobe Bryant. Friday's home game against Portland will be their first game (and more importantly, their first home game) since Kobe's death. Expect an emotionally-charged night for LeBron James and the Lakers. The Lakers are 13-point favorites against Damian Lillard and the rest of the Blazers.
NBA Saturday: East Coast Showdown, Irked Beal
Philadelphia 76ers (31-18) at Boston Celtics (32-15)… The 76ers are impossible to beat in Philly, but they struggle immensely on the road with a 9-16 away record. Joel Embiid returned to action after tearing ligaments in his finger. He's averaging 22.5 ppg and 12 rebounds per game since missing two weeks with surgery. The Celtics opened as a -4 favorite.
Brooklyn Nets (20-26) at Washington Wizards (16-31)… Wiz superstar, Bradley Beal, got snubbed from the All-Star Game. The NBA's sixth-best scorer averages 28.7 ppg, which is eight points above his career average. He's pissed off, and rightfully so. Beal will be taking out his anger on the Nets. We smell a 50-point game from Beal percolating in this spot against a Nets squad that's 8-14 on the road. The Wiz opened a slight favorite at -1.5.
NBA Sunday: Zion vs. Harden, Booker vs. Freak
New Orleans Pelicans (19-29) at Houston Rockets (29-18)… We know it's a limited sample size, but in only four games this season, Zion Williamson shot an impressive 63.3 percent from the floor and an even better percentage from downtown with a 66.7 percent clip. The Pelicans takes the Zion Show on the road for a tough game against Harden and Westbrook.
Phoenix Suns (20-27) at Milwaukee Bucks (41-6)… The Suns have an uphill battle against the Greek Freak. Then again, Suns scoring machine, Devin Booker will be all fired up after his All-Star snub. Booker averages 27.1 ppg and 6.4 assists per game this season. He's scoring five points above his career average and still got ignored. Booker could erupt for 60-plus on any given night, so keep an eye out for him. Booker averaged 31.6 ppg since 2020 started. He scored 35-plus seven times in January. Dating back to Christmas, he's dropped 32-plus 13 times in his previous 16 games. He scored 32-plus in three-straight games. The Bucks have the second-best home record in the NBA at 22-2, and are still on pace to win 70-plus games.