CP3 to the Phoenix Suns? The Oklahoma City Thunder have been actively trying to trade Chris Paul ever since they acquired the veteran and future Hall of Fame point guard in a trade with the Houston Rockets for Russell Westbrook and, right now, the Phoenix Suns are interested in CP3.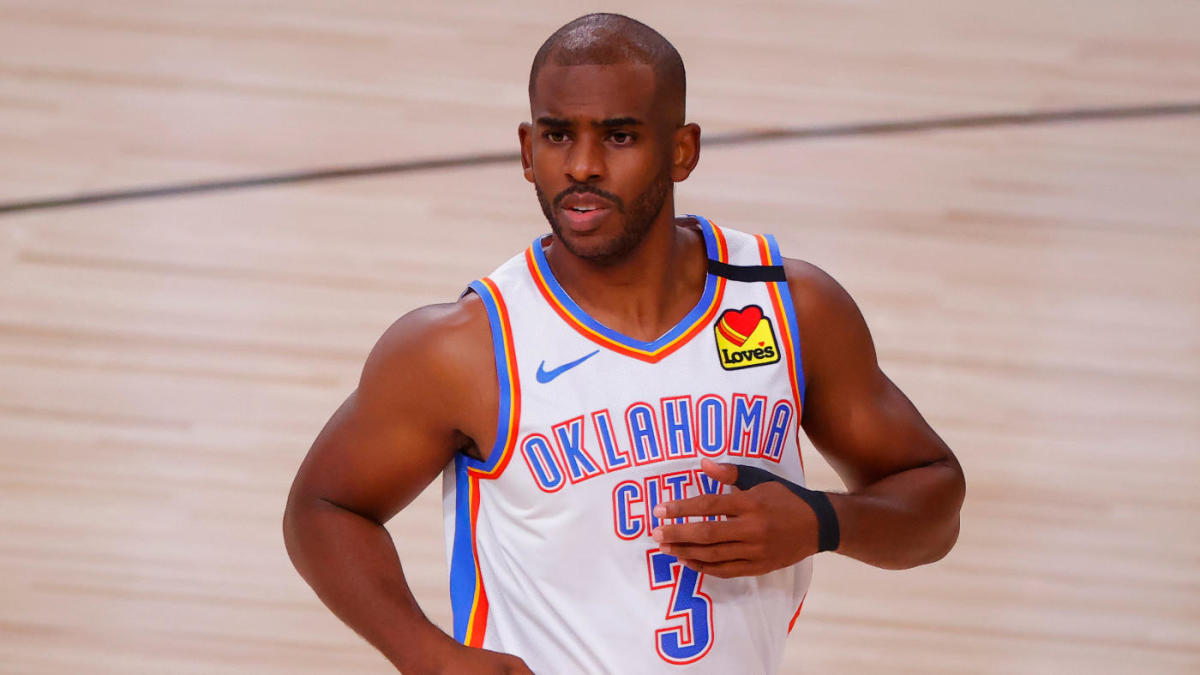 In the last month or so, rumors swirled in New York City that the Knicks were attempting to acquire Paul. However, the Knicks would have to give up several of their younger players and draft picks if they want CP3 at MSG.
The word on the street is that the OKC Thunder and Phoenix Suns are negotiating a fair trade package to acquire CP3, according to a report by ESPN.
Paul, 35, has two more years on his contract that will pay him $85.5 million. He's set to earn $41.3 million next season and $44.2 million in the final year of his contract in 2021-22.
Last season, Paul averaged 17.6 points, 6.7 assists, and 5.0 rebounds for the OKC Thunder.
CP3 will enter his 16th season, but he's never won an NBA championship. Over his illustrious career, Paul averaged 18.5 points, 9.5 assists, 4.5 rebounds, and 2.2 steals per game.
Booker and CP3?
The Phoenix Suns were the hottest team during the NBA restart thanks to head coach Monty Williams, who had his squad ready to go from the opening tip-off of the restart in Orlando. The Suns were a super long shot to advance to the postseason. Fans wondered why they were invited.
However, the Suns made things interesting when they went a perfect 8-0 inside the bubble before bubbling the playoffs.
The Suns are a young team with a young coach. Devin Booker is probably the best under-the-radar player in the NBA because he's been playing in obscurity in Phoenix. Booker scores a lot of points in a short amount of time. He's a high-volume scorer on par with James Harden Damian Lillard, and Jamal Murray. Last season, Booker finished as the NBA's ninth-best scorer, averaging 26.6 points and 6.5 assists per game.
The Suns also have the former top pick in the 2018 Draft, Deandre Ayton, on the squad. The center is finally coming into his own as a professional. Ayton averaged 18.2 points and 11.5 rebounds per game last season.
Phoenix Suns could use a veteran point guard like CP3 in the lineup because both Booker and Ayton could learn a few things from a savvy veteran like Paul.